Dwayne Johnson Will Receive The Generation Award At The MTV Movie & TV Awards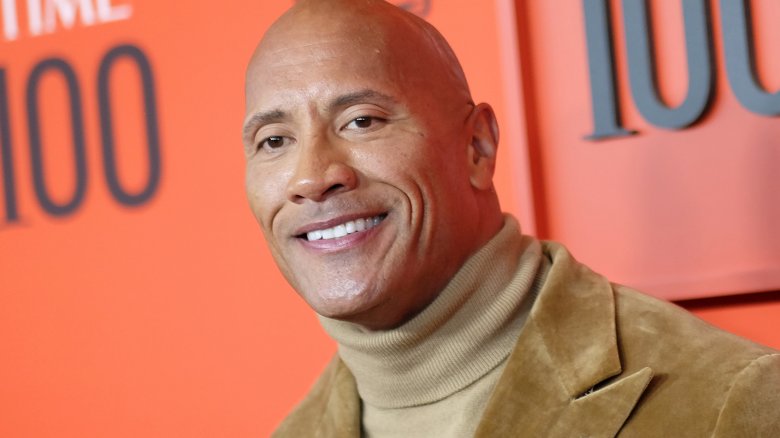 Dimitrios Kambouris/Getty Images
Dwayne "The Rock" Johnson can add another award to his insane list of achievements. 
The wrestling-pro-turned-movie-star will accept the Generation Award at the MTV Movie & TV Awards, which are scheduled to air on Monday, June 17. 
Johnson tacks his name onto a super-accomplished list of other actors and stars who have received the Generation Award — like Tom Cruise, Jim Carrey, Sandra Bullock, Reese Witherspoon, Robert Downey Jr., Ben Stiller, Will Smith, Adam Sandler, and more. MTV presents the award to performers "whose diverse contributions to both film and television have turned them into household names in the industry," so Johnson is definitely deserving of it, having first made a name for himself as a wrestling star only to become one of the biggest actors in Hollywood.
After getting his start as a college football player and winning a 1991 championship for the University of Miami, Johnson began training to become a professional wrestler. Thanks to his imposing physique and skills in the arena — as well as his larger-than-life wrestling persona, The Rock — he found huge success in wrestling, racking up championships and titles as well as smashing viewership records during his time with the WWE. However, after his first leading film role in 2002's The Scorpion King, he pivoted into acting, kicking off an enormously successful career on screen.
From family-friendly films like Disney's Moana to comedies like The Other Guys, Johnson has undeniable mainstream success and appeal — and he's also proven he can lead a franchise for years and years. Johnson has appeared as Luke Hobbs throughout most of the Fast & Furious film series, helping it become one of the highest-earning franchises in film history. 
Ranked as one of the highest-paid actors in Hollywood as well as one of TIME's Most Influential People for several years, Johnson isn't going anywhere, so the MTV Generation Award couldn't come at a better time in his decades-long career.
MTV is understandably excited to honor Johnson, with Amy Doyle (the General Manager of MTV, VH1, CMT) saying, "Johnson is an icon on both film and TV who has become one of the most beloved actors of our generation. Throughout his career, Johnson has proven to be the ultimate badass — an action star with a flair for comedy, one of the greatest professional wrestlers of all time and a true family man. He continues to captivate his audience worldwide and we are thrilled to celebrate him with the Generation Award."
Johnson joins Jada Pinkett-Smith, who will receive the Trailblazer Award, as one of the lifetime award recipients during the ceremony. The rest of the show is set to feature performances from Lizzo and Bazzi, with pop culture juggernauts like Avengers: Endgame and Game of Thrones leading the pack in nominations, so don't miss out.  
Hosted by Shazam! star Zachary Levi, the MTV Movie & TV Awards will take place on Monday, June 17 at 9 PM EST.