Tracee Ellis Ross Is Voicing Jodie In A New Daria Spin-Off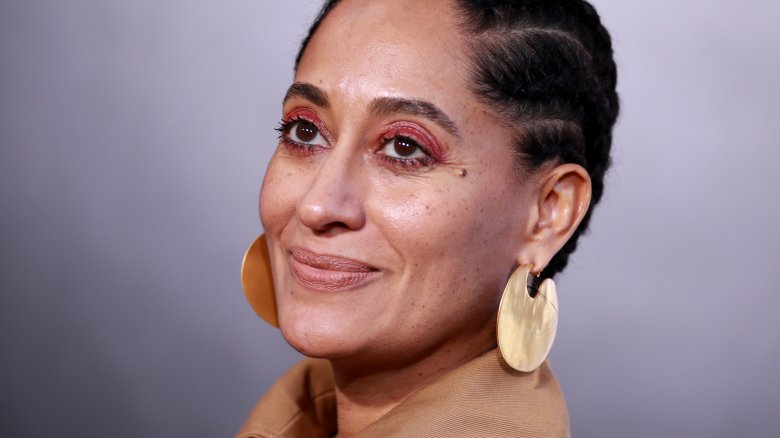 Rich Fury/Getty Images
Tracee Ellis Ross is heading to Lawndale in a new Daria spin-off, where she'll take on one of the show's most popular characters, according to Entertainment Weekly.
Ross, who currently appears as Rainbow "Bo" Johnson on ABC's black-ish (and even won a Golden Globe for the show in 2017), will voice Jodie Landon, Daria Morgendorffer's sharpest classmate, for the upcoming series entitled Jodie. 
Though the show was originally conceived as Daria & Jodie, intended to focus on the sardonic Lawndale High School student Daria and her equally intelligent but far more social peer Jodie, it's been retooled to become just Jodie – placing the focus squarely on a strong, smart, and hilarious woman of color.
Ross will also executive produce the series with MTV Studios. The show's creator, Grace Nkenge Edwards (known for her work on Unbreakable Kimmy Schmidt), serves as its head writer.
Ross is thrilled to take on the project, which will be the first animated series in nearly two decades to revolve around a black woman, saying that she is excited to provide a literal and figurative voice for young women and new stories. She's especially happy to bring the "brilliant, sweet and sarcastic black girl magic that is Jodie Landon" to the small screen. Ross describes Jodie as being "full of commentary about everything from gentrification to sex to tech to call-out culture."
Daria, which aired from 1997 to 2002 on MTV, was actually a spin-off as well — which can only be a good sign for Jodie. Originally a supporting character on Mike Judge's Beavis and Butthead, the monotone Daria ended up with her own series after Judge released the character when he started working on King of the Hill. 
Set in the sleepy suburb of Lawndale, Daria followed its titular character throughout high school as she and her best friend, Jane Lane, made witty observations about the world around them. Surrounded by a cast of increasingly absurd characters — including Daria's dysfunctional parents, her popular and frivolous sister Quinn, Jane's laid-back rockstar brother Trent, and a whole host of high school classmates — Daria and Jane mostly stuck together. But Jodie Landon, a highly accomplished and well-meaning peer, sometimes broke through with both girls, making her one of the show's most beloved supporting characters.
The time is ripe for Jodie to get her own show, especially considering that adult animated series are now more popular than ever. Thanks to trailblazers like Archer, Bob's Burgers, and BoJack Horseman, as well as newcomers like Big Mouth and Tuca & Bertie, viewers are turning in droves to animated shows with a grown-up bent. Maybe this trend can be chalked up to nostalgia for simpler times and Saturday morning cartoons, but if the long-long-long-running Simpsons is any indicator, adult animation is here to stay. It looks like Jodie will soon join the ranks along with Daria, Adventure Time, and all of these other beloved shows.