Titans Season 2 Casts Doctor Who's Natalie Gumede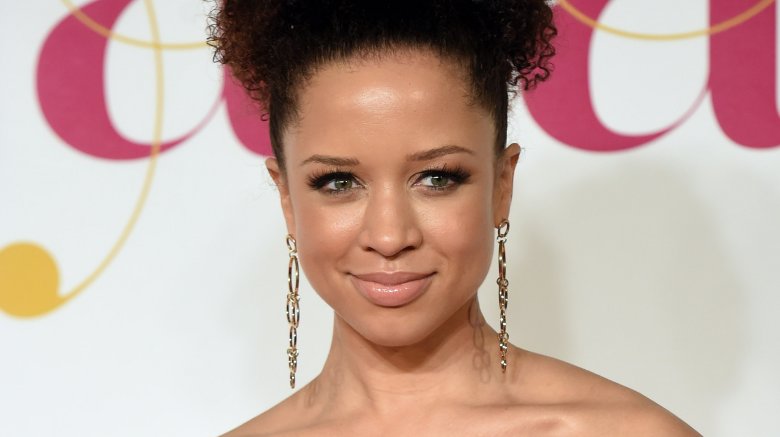 Stuart C. Wilson/Getty Images
This actress is moving from one passionate fandom to the next. 
Natalie Gumede, the actress best known for her role as Ashley Carter on the 2014 Doctor Who Christmas Special, has joined the cast of DC Universe's Titans for its upcoming second season.
Deadline reported her casting, and detailed that she will play Mercedes "Mercy" Graves III, the personal assistant and bodyguard to Lex Luthor. Despite what her name might suggest, Mercy is merciless. Highly skilled in hand-to-hand combat, she's been depicted as having a cybernetic arm on the animated series Young Justice, as being an Amazon in Justice League: Cry for Justice, and as being Asian American in DC's New 52 comic series. 
For the second season of Titans, Mercy will take on another new look but remain just as powerful and cold-blooded. DC Universe describes Gumede's version of Mercy as ruthless, cunning, and unwaveringly loyal. "Her connection to the Luthors runs deep, as Mercy has been a friend of the family and in Lex's life since they were young," her character description reads. 
Gumede will join a cast that includes Brenton Thwaites as Richard "Dick" Grayson (the former Robin), Anna Diop as Koriand'r (a.k.a. Starfire), Teagan Croft as Rachel Roth, Ryan Potter as Garfield "Gar" Logan, Minka Kelly as Dawn Granger, Alan Ritchson as Hank Hall, and Curran Walters as Jason Todd (the new Robin). 
It's interesting that Titans is introducing Mercy to the silver screen given that she's one of only a few DC Comics characters who got their start on television before entering the official print canon. Before she appeared on the page in 1999, Mercy debuted on a 1996 episode of Superman: The Animated Series, popping up in a stylish outfit and showing off her unmatched martial arts skills. In the years that followed, she has taken turns on the animated show The Batman and the early-2000s series Justice League, and in films like Superman: Brainiac Attacks, Superman: Doomsday, The Death of Superman, and Reign of the Superman. 
Gumede's performance as Mercy Graves on Titans season 2 will mark only the third time the character has officially graced any kind of screen in a live-action capacity. Tao Okamoto first played Mercy in 2016's Batman v Superman: Dawn of Justice, and Rhona Mitra brought her to life for the CW series Supergirl. Cassidy Freeman played a character loosely based on Mercy named Tess Mercer on Arrow. Since Tess isn't entirely Mercy Graves but a composite of her, Eve Teschmacher and Lena Luthor, it's tough to count the character as a legitimate take on Mercy.
Sadly, Titans fans may not see as much of Mercy as they'd like during season 2, as Gumede is only on board the series as a recurring guest. This doesn't necessarily mean that she can't become a series regular on a potential third season of the series, however. 
Gumede's casting on Titans comes at a tense time for DC Universe. The streaming platform recently shuttered its ambitious original series Swamp Thing only a week after its debut episode, and rumors have been circulating the internet claiming that DC Universe is going to shut down and merge with WarnerMedia's direct-to-consumer platform. This casting news suggests that things are still going strong with Titans and that everything is a-okay with DC Universe. We're hoping that ends up the case.