Quentin Tarantino's Star Trek: Script Is Done, Movie Will Be R-Rated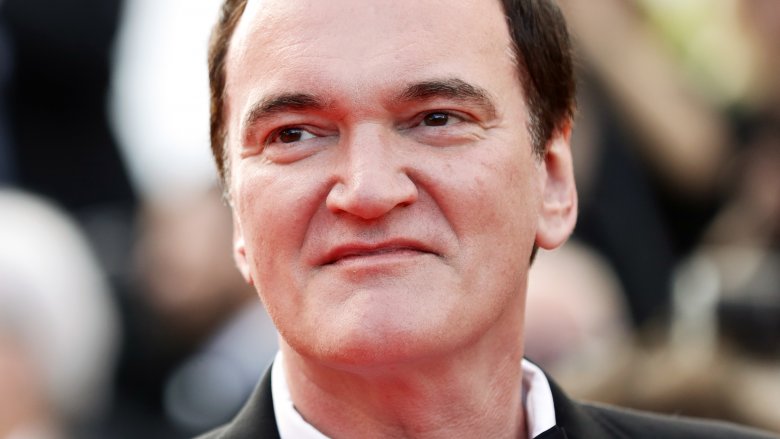 Vittorio Zunino Celotto/Getty Images
You can't spell Tarantino without an "R."
Quentin Tarantino has confirmed that the script for his Star Trek film is complete, and that his take on the beloved sci-fi property will indeed be R-rated. 
The famous filmmaker dished up this dirt during an interview with Empire for the magazine's latest issue covering his newest flick Once Upon a Time in Hollywood. Tarantino told the outlet (via ComicBook.com), "There's a script that exists for it now, I need to weigh in on it, but haven't been able to do that yet." 
He then confirmed that if everything goes to plan, the story is solid and sparkling, and the powers that be give the project the green light, only mature eyes and ears will get to witness his vision of Star Trek. Asked if the film will score an adult rating, Tarantino said, "Oh yeah! It's an R-rated movie. If I do it, it'll be R-rated."
These comments aren't surprising in the slightest, as Tarantino has for quite some time been vocal about his intentions to make his Star Trek film adult-oriented. Back in December of 2017, it was reported that Tarantino "demanded" his take on Star Trek be rated R, and studio Paramount Pictures and Star Trek reboot franchise director J.J. Abrams apparently had no problem agreeing to the request. 
It's also not shocking considering who it is we're talking about here. Tarantino isn't guy who makes family-friendly content, gang. He has a penchant for gratuitous and often cartoonish onscreen violence, loves taking a revisionist approach to history, and digs telling tales punctuated with revenge, death, and trauma. It's not exactly PG or even PG-13 material. In fact, of the Tarantino-directed films that received Motion Picture Association of America ratings, not a single one hasn't been R-rated. The exceptions are 2007's Death Proof, which was not rated, and Once Upon a Time in Hollywood, which has yet to earn a rating from the MPAA. Honestly, it would be more unexpected if Tarantino's Star Trek movie wasn't rated R based on his track record. 
Apparently not one to make rash decisions just for the heck of it, Tarantino is said to have thought long and hard about what would necessitate an R-rating for a Star Trek movie. According to actor Karl Urban, who played Leonard McCoy in Abrams' Star Trek, Star Trek Into Darkness, and Star Trek Beyond, fans shouldn't fear that Tarantino's Star Trek will be explicit without reason. 
"You shouldn't worry that it is going to be full of obscenity and stuff. He wants an R-rating to really make those beats of consequence land. If it's not PG, if someone gets sucked out into space, which we have all seen before, we might see them get disemboweled first," Urban explained at the Trekonderoga convention in September of 2018 (via Trek Movie). "[The R-rating] allows some breadth... gives him some leeway to do that."
Tarantino's Star Trek film is a different beast entirely from Star Trek 4, the long-awaited, probably-won't-come-to-fruition installment that S.J. Clarkson was previously reported to be directing. That project is apparently dead as a doornail now, with both Captain Kirk actor Chris Pine and Chris Hemsworth, who played his onscreen father in 2009's Star Trek, having backed out of their deals to star. (Hemsworth later revealed that he stepped away from Star Trek 4 because he was underwhelmed by the script and didn't feel his character had a reason to return.) Star Trek 4 is effectively canceled, and there has been no indication whether Paramount will ever revive it. But, as Urban once said, if Star Trek 4 doesn't happen, Paramount can "make a really good Quentin Tarantino Star Trek movie" instead.
We should hear more about Tarantino's Star Trek after Once Upon a Time in Hollywood hits theaters on July 26, considering that's what the man himself has promised.