The Walking Dead: New Spin-Off Series In The Works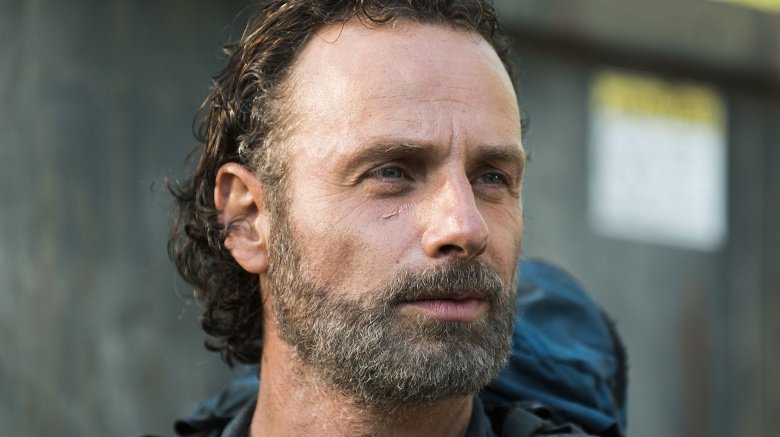 The Walking Dead isn't dying off any time soon. 
AMC announced Monday, April 8 that a brand-new spin-off of The Walking Dead is in the works. The network dropped the news at the AMC Networks Summit in Manhattan, during which executives discussed plans for forthcoming programming. Deadline had the details. 
Currently without a title but with a sparkly series order rather than just a pilot pick-up, the new Walking Dead spin-off will center on two young women who are part of the "first generation to come-of-age in the apocalypse as we know it." Per AMC's official description of the series, it will explore a new section of the Walking Dead world and take on a Lord of the Flies-esque feel. The network said of the series and its characters, "Some will become heroes. Some will become villains. In the end, all of them will be changed forever. Grown-up and cemented in their identities, both good and bad."
The new Walking Dead spin-off has Matt Negrete on board as showrunner. Negrete has served as a writer and producer on the flagship series for several years, so he's no stranger to the world of zombies and apocalypse survivors. Also part of the spin-off? The Walking Dead series creator Scott M. Gimple, who not long ago exited his post as showrunner of the main series to become chief content officer of the entire Walking Dead universe. With his new responsibilities, Gimple has the creative power to greenlight all sorts of Walking Dead-related content — and it looks like co-creating forthcoming spin-off is his first major endeavor.
The new show is slated to get in front of cameras to shoot 10 episodes this summer. Filming will take place in Virginia. AMC has the series scheduled to premiere sometime in 2020. 
AMC Networks and AMC Studios president of programming David Madden said in a statement, "We're thrilled that the Dead will keep walking into a new corner of the post-apocalyptic world, a corner that will present stories and characters unlike any that The Walking Dead has dramatized thus far, and that is bound to excite one of the most passionate fanbases in television. Scott has been an invaluable leader for the Universe since taking on the role of chief content officer, with a distinct and innovative vision for the franchise. Likewise, we're excited to have Matt, who has been a crucial part of The Walking Dead family for over five years and penned many memorable episodes of TWD, at the helm of this original series."
Added AMC Networks' Sarah Barnett, "On the heels of an incredible ninth season of The Walking Dead and as we approach an anticipated new season of Fear this summer, this is an exciting moment for the Dead franchise, which continues to thrive in a highly competitive environment. We are thankful to be working with some of the best creatives in the business to expand this Universe in new and exciting ways for our fans."
As expected, Negrete and Gimple were thrilled to formally announce the new Walking Dead spin-off, which follows after the original offshoot Fear the Walking Dead. 
"Showing audiences an unseen corner of The Walking Dead Universe steeped in a new mythology is a very cool way to celebrate a 'Decade of the Dead' on TV and over fifteen years of Robert Kirkman's brilliant comic," said Gimple. "Matt Negrete is one of the best writer-producers in TWD's long history — I'm thrilled to be working beside him to tell stories unlike we've seen before, taking our first step into an even larger world." 
Negrete also gushed, "I'm beyond excited to be a part of this new show set in The Walking Dead Universe. Writing and producing for the original series has been the job of a lifetime and I'm honored to be working with Scott and all the fine Dead folks at AMC in this new capacity. I can't wait for the fans of the franchise to see what we've been cooking up!"
It remains to be seen whether or not any original Walking Dead characters will appear on this new spin-off, but considering what AMC brass have said about the project, it seems that the story will focus on a whole new crew of survivors and take place in both a place and a time within the Walking Dead universe that hasn't yet been explored on the small screen. This should prove beneficial to the IP, as the flagship series has suffered declining ratings and a thinning viewership as the years have gone on. With Andrew Lincoln having exited as Rick Grimes and Lauren Cohan and Danai Gurira readying to depart from their respective posts as Maggie and Michonne, The Walking Dead could use a jolt of freshness to reinvigorate the franchise, rope viewers back in, and get them dedicated to new guys and gals and invested in fresh storylines. As of now, it sounds like this spin-off could do just that.
Check back with Looper for future updates on the in-development Walking Dead spin-off series.