Captain Marvel Passes $1 Billion At Global Box Office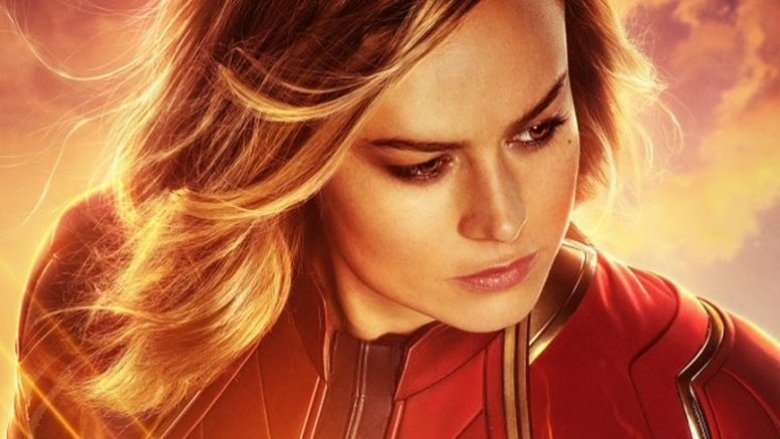 Your Captain is speaking, and she has some huge news to share. 
Captain Marvel, the Brie Larson-led superhero film that soared into theaters less than a month ago as of this writing, has officially passed the $1 billion benchmark at the global office, Deadline reports. 
In the time between the flick's pre-release preview night on Thursday, March 7 to the morning of Wednesday, April 3, Captain Marvel has picked up a staggering $1.0026 billion from theaters around the world. That figure accounts for the $358.1 million Captain Marvel grossed at the domestic box office, as well as the $644.5 million the film earned in international territories outside the U.S. and Canada.
Now that Captain Marvel has joined the billionaires' club, the Anna Boden and Ryan Fleck-directed pic has cracked the top 10 list of best-earning superhero movies in history and is now the seventh entry in the Marvel Cinematic Universe to have earned a billion dollars or more. The six billion-dollar-earning Marvel movies that preceded Captain Marvel made beaucoup bucks at both the domestic and international box offices. In chronological order of release year, they are: The Avengers with $623 million domestic and $1.519 billion worldwide, Iron Man 3 with $409 million and $1.215 billion, Avengers: Age of Ultron with $458 million and $1.405 billion, Captain America: Civil War with $408 million and $1.153 billion, Black Panther with $700 million and $1.346 billion, and Avengers: Infinity War with $678 million and $2.048 billion.
On average, Marvel movies have made $880 million or more worldwide, putting Captain Marvel a cut above the mean. Additionally, Captain Marvel's billion-dollar-and-growing worldwide revenue accounts for roughly 5.5 percent of the collective gross of the MCU to date; together, Captain Marvel and the 20 films that came before it have raked in $18.5 billion globally. 
It's not surprising to hear that Captain Marvel blasted past a billion bucks at the global box office, given the positive critical response to the film and its massive opening weekend that saw it take in over $455 million worldwide. That debut frame made Captain Marvel the sixth-best opener in history, the second-best opening for a superhero movie, and the number-one launch for the month of March of any film ever. Hearing that Carol Danvers photon-blasted her way to $1 billion earned worldwide? Pffft, not a shock in the least. After all, she did promise she'd blow us all away when she uttered her famous catchphrase: higher, further, and faster. 
Captain Marvel is still out in theaters now, and will soon be joined by its direct MCU successor, Avengers: Endgame, on April 26.