The 15 Best Dateline Episodes Ranked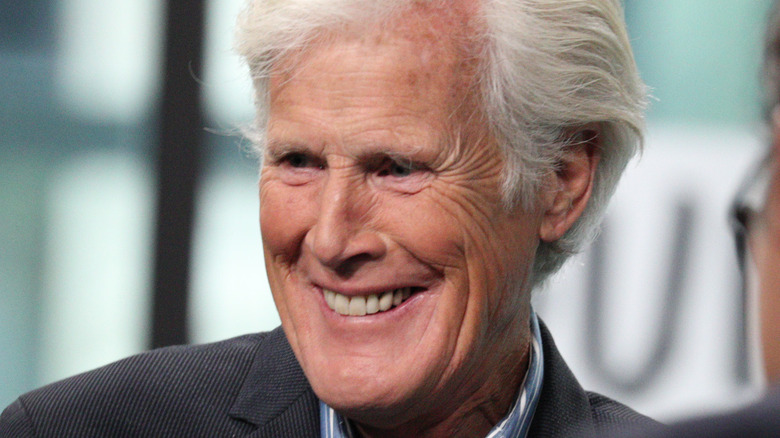 Rob Kim/Getty Images
What is it about true crime stories that makes them so compelling? Maybe it's the subconscious belief that if we watch enough of them, we'll be able to spot trouble when it comes our way. It's hard to deny the allure of an intriguing mystery that keeps us guessing. Whatever the reason, few do a better job of telling these stories than the gifted correspondents at "Dateline NBC." Framed by a straightforward introduction from sober-faced anchor Lester Holt and his scene-stealing vest, each episode explores a single story through interviews with those whose lives were affected by the crime or crimes in question. 
From the quiet compassion of correspondents like Andrea Canning and Dennis Murphy to the almost lyrical storytelling style and velvet-soft snark of Keith Morrison, every story explores the unthinkable without glamorizing or sensationalizing it, instead painting a full-color picture of its victims. To fuel your next true crime binge, we've ranked the top 15 episodes of "Dateline" below.
15. Deep in the Woods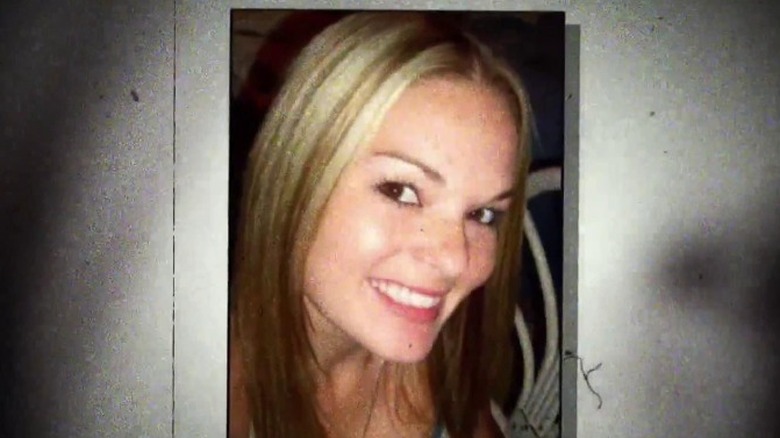 NBC
When someone dies while they're having relationship problems, their significant other (or others) is often the first target of the investigation. But when the actual killer is someone so unexpected no one even thought to consider them, the significant other can turn out to be a red herring, as it was in the case of Private First Class Kelli Bordeaux, a young army medic stationed at Fort Bragg. When Bordeaux went missing with her boyfriend and soon-to-be-ex-husband both out of state, investigators had few leads and no sign of her body.
But after eyeing a questionable TV interview from someone in Kelli's periphery, bounty hunter and private investigator David Marshburn couldn't get her case out of his head. Narrated by "Dateline" correspondent Andrea Canning, "Deep In the Woods" delves into the investigator's obsession with the case, which led him to befriend the man he believed was responsible and eventually talk him into a full confession.
14. The Betrayal of Sarah Stern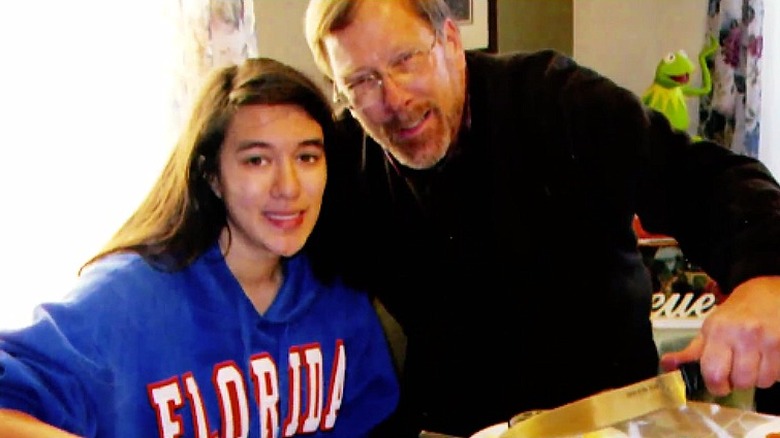 NBC
Keith Morrison is the correspondent for this painful cautionary tale that serves as a reminder to be careful who you trust, especially when it comes to money. Not long after announcing to a good friend that she planned to move to Canada and pursue a career in art, Sarah Stern disappeared — a fact that came to light when her abandoned car was discovered on a New Jersey bridge. As detectives looked into her case, her friends shared how loved she was -– friends like an aspiring film producer named Liam and her former prom date Preston. 
Investigators soon learned that Sarah had come into some money that her mother had squirreled away over the years for her. But had she taken off north of the border without so much as a goodbye or thrown her life away on a bridge for reasons unknown? As is often the case with "Dateline," the grim truth eventually surfaces.
13. Over the Edge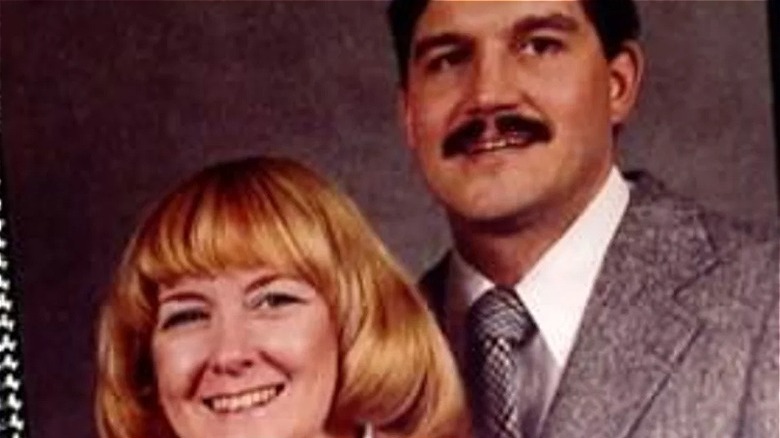 NBC
Chris Jansing explores the story of a suspicious death on a New Jersey cliff in the baffling "Dateline" episode "Over the Edge." When Stephen Scharf told police that his wife had fallen off of a romantic overlook on their date night, the officers immediately found his behavior and story troubling, despite the medical examiner's conclusion that the death was likely accidental. Investigators quickly learned that Jody had filed for divorce only two weeks prior to her death -– hardly the preamble to a romantic date night at the Palisades. But despite their suspicions, prosecutors failed to gather enough evidence for charges, and Stephen went on to marry again. 
Just as he'd begun to feel the event was behind him, a renewed interest in the mystery and a star forensics expert would reveal that the facts of the case were inconsistent with an accident, and the testimony from the ensuing trial resulted in his conviction. With accusations of sloppy police work and biased testimony, whether Scharf actually did it or not will continue to frustrate viewers long after the episode ends. 
12. The Alibi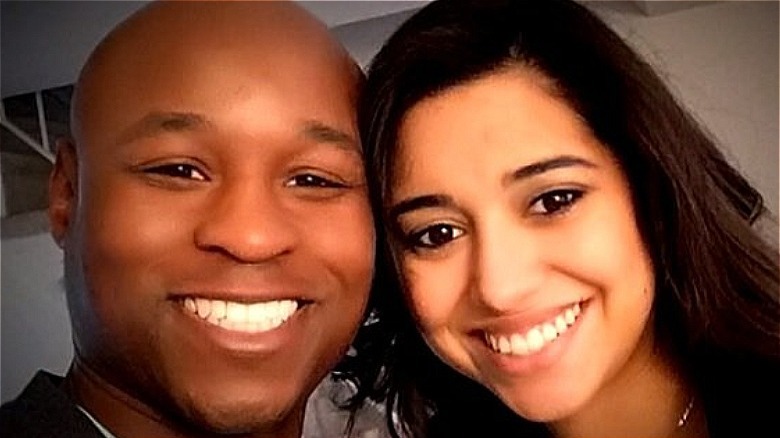 NBC
Reported by Andrea Canning, the "Dateline NBC" episode "The Alibi" tells the story of a vibrant young mother who lit up the lives of everyone around her. After enlisting in the army, Private First Class Karlyn Ramirez moved into an intelligence role where she made friends easily and began to create a life for her daughter while stationed hundreds of miles away from her husband, Maliek. When Karlyn was found shot, her husband's alibi seemed airtight. With no leads on who might have killed Karlyn, investigators and her family wondered if her death could be connected to her top-secret work on base, or even related to espionage. 
As small fractures began to appear in her husband's story, electronic data would undermine his alibi and eventually reveal the truth of what happened. What investigators found as they dug deeper was a story of infidelity, betrayal, military violations, and abuse that all led back to a destructive marriage at the center of the crime.
11. Death of a Golden Girl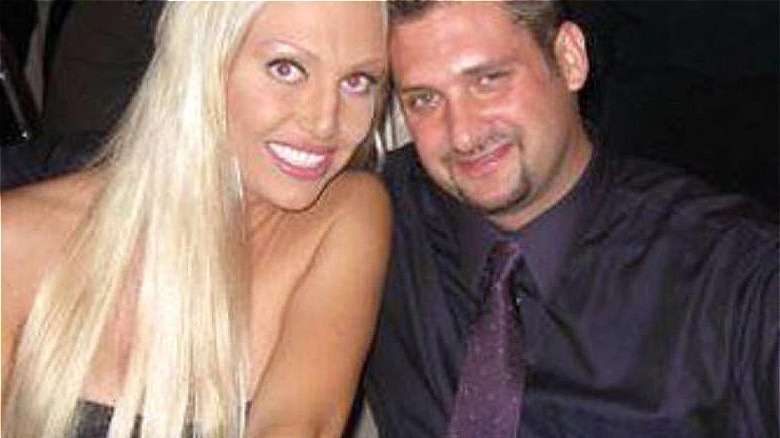 NBC
In this episode of "Dateline NBC," correspondent Dennis Murphy looks into the horrific and bizarre death of blonde bombshell and aspiring Playmate Paula Sladewski. One of the few "Dateline" episodes that remain completely unsolved to this day, "Death of a Golden Girl" is a story that makes little sense when looking from the outside in. After Paula traveled to Miami with her boyfriend Kevin Klym to watch a Lady Gaga show, they wanted to keep the party going at the all-night club Space. When Klym was bounced, Paula wanted to stick around, so Kevin took off to the hotel without her. 
The next morning, the model was nowhere to be found -– that is, until her charred remains were found in a North Miami dumpster. Despite suspicions cast on her boyfriend, several eyewitnesses claimed to have seen her leaving the club around 7:20 a.m. with someone else — accounts that are backed up by grainy security camera footage. Who it was, what they wanted, and how Paula ended up dead remain unsolved mysteries a decade later.
10. The Sting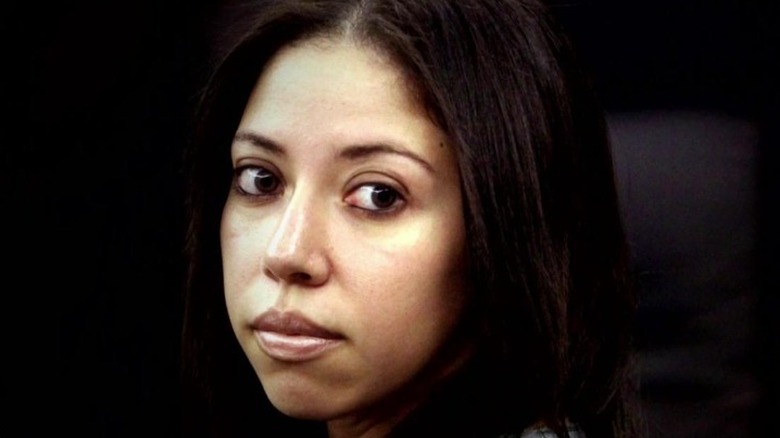 NBC
It should come as no surprise to fans of true crime documentaries that people are continually willing to pay killers-for-hire to 86 their exes. After all, who needs the pain and suffering of a messy breakup when for only a short investment, you can exit the relationship with the halo of a grieving lover and a nice little chunk of change in your pocket to help ease the pain of the breakup? But what's often surprising to even the most seasoned true crime followers is how frequently these folks do a terrible job of hiring a killer, whether they're trying to cheap out on costs or due to sheer ineptitude. In the "Dateline" episode "The Sting," recounted by Dennis Murphy, this level of faulty judgment finds Dalia Dippolito face-to-face with her own criminal incompetence.
When police contacted the newly married Dalia to give her the devastating news that her husband had been murdered, showing her a graphic image of the crime scene, she was understandably distraught. But not nearly as distraught as she would be when her husband appeared alive and well in the interrogation room to help convict her of soliciting murder-for-hire. This episode details the sting that led to that moment, including her husband's role in the whole thing.
9. The Secret Keepers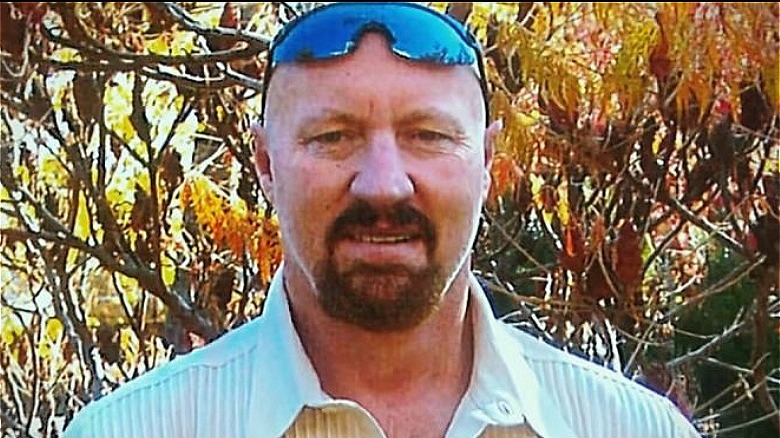 NBC
As is so often the case with "Dateline" stories, "The Secret Keepers" begins with betrayal and a distraught phone call. In his characteristically colorful imagery, Keith Morrison recounts the tale of Colorado resident, substance abuse counselor, and recovering cardiac patient Randy Baker, who was found dead by his wife the morning after he dozed off behind the wheel for the fifth time in recent weeks. 
His wife told police about Randy's history of heart problems and the recent health scares he'd experienced while driving, but for the victim's stepdaughter and ex-wife, a few things didn't add up –- concerns shared by a police officer investigating Randy Baker's death. When the M.E. discovered bullets during the autopsy, a plot was gradually uncovered, revealing a trio of killers in Randy's own family. Thousands of recovered text messages would eventually expose the most toxic sibling relationship since Cain and Abel was at the heart of this cold-blooded crime.
8. Kill Switch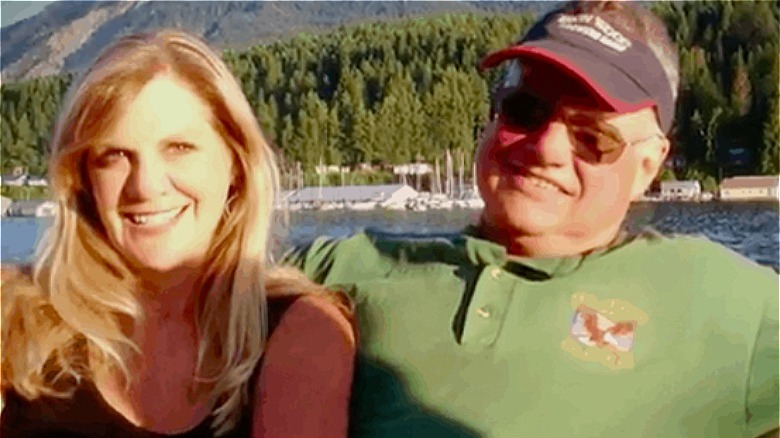 NBC
Just two weeks after losing her husband Larry in a fatal boating accident on a frosty February morning, Idaho widow Lori Isenberg found herself under arrest for a seemingly unrelated crime –- grand theft and forgery from the non-profit she worked for. As Keith Morrison dives into the days leading up to this strange turn of events, it becomes clear that Lori –- like so many spouses featured on "Dateline" -– was keeping a few secrets and, they all came to light that fateful February.
After years on the job as a model employee, Lori was called out for problems with her financial recordkeeping just as she and Larry were gearing up for their annual road trip. An investigation uncovered upwards of $900,000 embezzled by Lori in about a three-year period — crimes her husband knew nothing about and would likely have left her for. While Larry recovered from a strange bug that left him feeling under the weather, news of Lori's job hit the papers, and it would only be a matter of time before Larry learned the truth. When a cornered Lori sensed her Jenga tower of lies was about to topple, she took drastic measures to ensure her husband would never find out what she'd been up to.
7. Stealing Paradise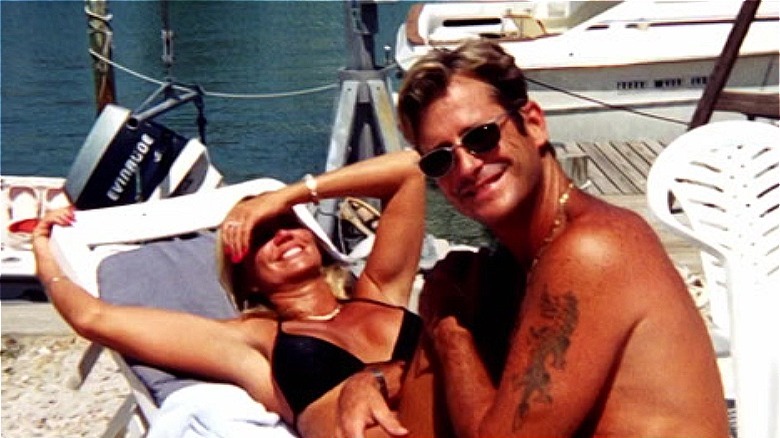 NBC
Kate Snow looks at this eerie tale of trouble in paradise, traveling to the remote islands of Bocas del Toro to get to the heart of the story for the "Dateline" episode "Stealing Paradise." After visiting the ex-pat-populated islands with her boyfriend Keith, Cher Hughes knew this was where she was meant to land. Together, they purchased a tiny but beautiful island where they planned to live out the rest of their lives and began to make it their own, eventually marrying. But some time after their marriage fell apart, Cher disappeared. 
When little signs began to appear that the free spirit had fallen victim to foul play, her friends in Bocas realized that she wasn't the only person in their friend group to suddenly fall off the face of the earth -– and both of the vanished had unexpectedly sold their homes to the same local guy just before disappearing. With the help of one very good dog, the community of ex-pats soon learned that the truth was far more disturbing than they imagined. 
6. The Phone Call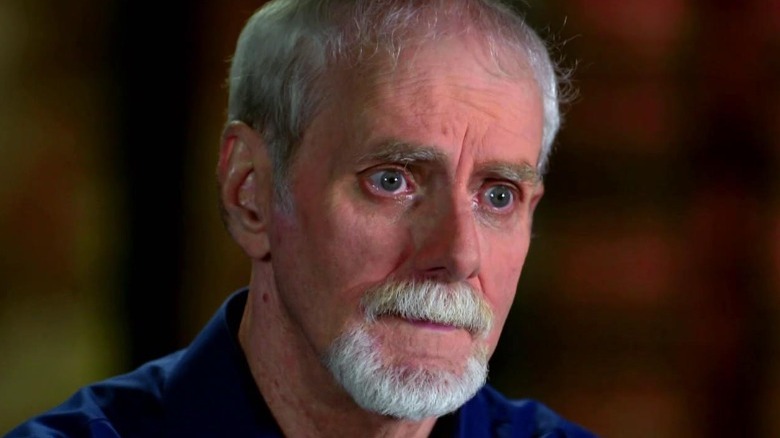 NBC
For most people, the idea that they could be going about their lives one moment and then arrested for a murder they didn't commit the next seems impossible. But that's exactly what happened to Pete Coones, the subject of the "Dateline NBC" episode "The Phone Call." Narrated by Natalie Morales, the episode is a heartbreaking warning against the dangers of prosecutorial tunnel vision and a reminder that not everyone in prison belongs there. As Coones' elderly father became more dependent on his housekeeper Kathleen Scholl, he got gradually more isolated from his own family, eventually changing her to his only insurance beneficiary after his death. When Scholl and her husband died in an apparent murder-suicide, the investigation quickly turned into a homicide charge after Scholl's family revealed she'd called them moments before her death claiming that Pete Coones was trying to kill them.
Despite an alibi, a complete lack of evidence, and health issues that would have made killing both Scholl and her husband physically difficult if not impossible, Coones was convicted of Kathleen's murder twice. When a new Kansas City D.A. began to look into wrongful convictions, however, new forensic evidence and testimony from the M.E. would lead to Coones' exoneration after nearly 13 years in prison. Tragically, Coones -– whose wife and children never gave up on him –- died of cancer only 108 days after his release, according to Law & Crime.
5. The Man Who Talked to Dogs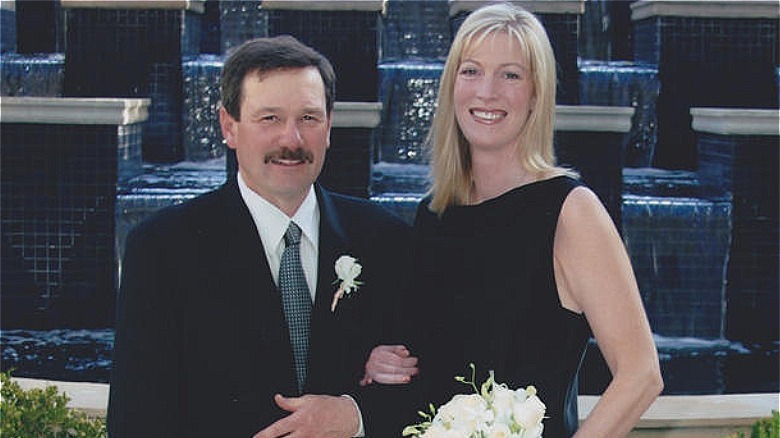 NBC
Divorce can be hell, and as "Dateline" viewers know, it's too often a central theme when murder is involved. When dog expert and local celebrity Mark Stover -– the Pacific Northwest's answer to Cesar Millan — found his marriage on the rocks, things rapidly escalated into a "War of the Roses" scenario. After Stover's marriage to Linda fell apart, the ensuing drama involved his ex calling his clients in an effort to shut down his business and Mark driving three hours to dig through her trash — a decision that would eventually lead to the avid hunter taking an Alford plea for criminal stalking and willingly giving up his guns. His paranoia reached a fever pitch after he became convinced Linda had tried to set him up for drug charges, with Mark confiding in a client that he believed she and her father planned to kill him.
Keith Morrison is the perfect narrator for this baffling excursion into obsession in a case that hinged on a chance encounter at a storage unit. Depending on who you believe, the episode is either a solid example of why it doesn't pay to go cheap on a hit man, or a harrowing tale of an obsessed ex who was thwarted by a personal safety expert. If that's confusing, don't expect the episode to clear anything up. Like the best "Dateline NBC" episodes, "The Man Who Talked to Dogs" is something of a head-scratcher all the way to the end.
4. The Hands of a Killer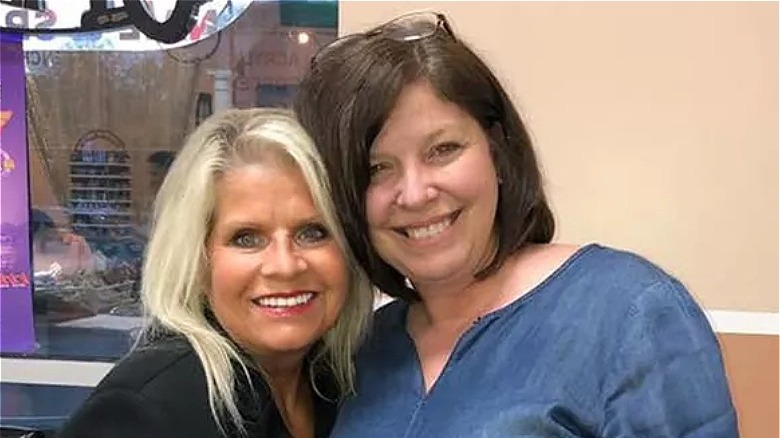 NBC
Correspondent Dennis Murphy narrates this strange tale of a politician's untimely demise. "The Hands of a Killer" looks at the strange conspiracy theories that popped up after a popular Arkansas state senator was murdered in her home and how the crime eventually came to be solved. When beloved senator Linda Collins was found murdered, rumors swirled about a dangerous ex-husband who had allegedly tried to kill her in the past, but police weren't convinced. After a politician in a neighboring state died, QAnon-adjacent conspiracy theories ran wild until his death was ruled a suicide. 
When police finally zeroed in on the real killer, a friend and employee of Collins, the chaos would only continue to escalate as the accused worked from inside the prison to sow doubt and mayhem. But in the end, the whole truth would become crystal clear thanks to a well-placed camera and a close-up of the blood-soaked killer stashing the weapon.
3. The Thing About Pam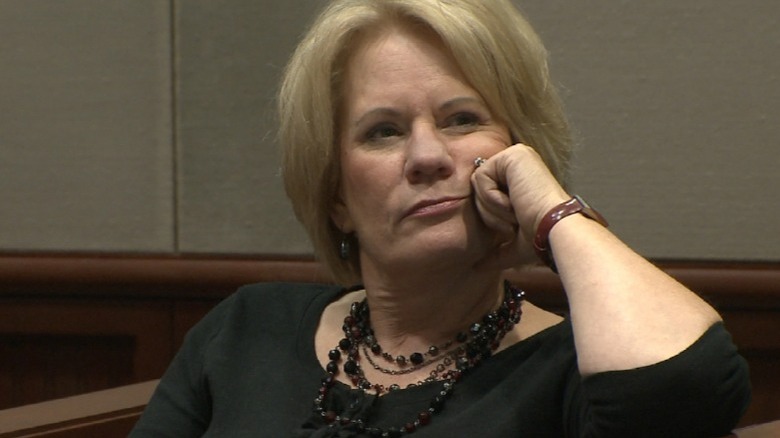 NBC
Narrated by Keith Morrison, "The Thing About Pam" recounts the Missouri murder of Betsy Faria and the story of how one woman almost got away with pinning it on the victim's husband, despite his entire Dungeons & Dragons party claiming to have spent the whole evening with him. After Betsy was stabbed more than 50 times two days after Christmas in 2011, police quickly zeroed in on her husband Russ, with their only evidence against him being a pair of slippers that appeared to have been dipped in his wife's blood. 
As happens far too often in these types of "Dateline" cases, police overlooked obvious problems with the evidence and many inconsistencies in the story told by Betsy's best friend Pam Hupp. Hupp, on the other hand, was more than happy to outline every last reason why Russ must undoubtedly be the killer. Lucky for her, since Betsy had switched her life insurance policy to add Pam as a beneficiary instead of Russ only four days prior to her death. This "Dateline NBC" episode served as the inspiration for the Peacock limited series of the same name starring Renée Zellweger and Judy Greer.
2. The Ascension of Mother God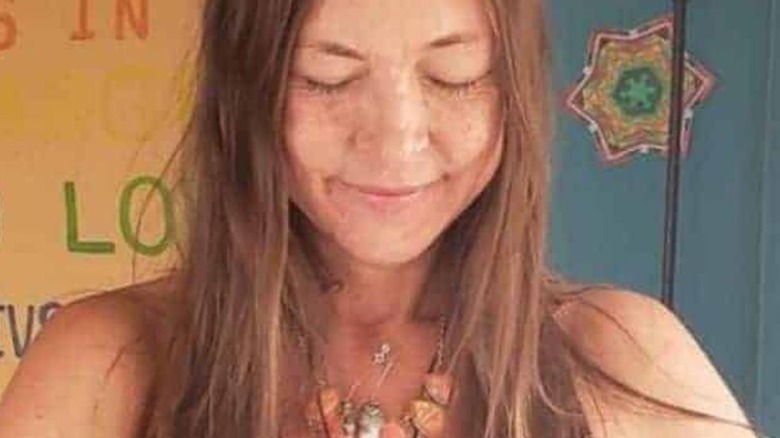 NBC
Competing with doomsday mom Lori Vallow for Cult Mom of the Century is Amy Carlson, the main focus of the "Dateline NBC" episode "The Ascension of Mother God." The world would come to know her story after police found her mummified body wrapped in Christmas lights and covered in glitter in a home inhabited by her followers. Keith Morrison speaks with followers from her "Love Has Won" cult and people who knew Amy before she "ascended" and began calling herself Mother God, including the family she left behind. Carlson's cult gained its following via YouTube, with members abandoning their loved ones to live in a home with the cult amid claims of brainwashing from their families.
After the group moved to Hawaii, where they faced off with angry members of the local community, they returned to Colorado in late 2020. There, Amy's health began to markedly decline, with her followers live-streaming that their leader was "slowly going out of her vessel." Questions abound in this episode, and two of the most pressing are how Amy died and what caused a seemingly typical young woman to take such a dive off the cult deep end and drag so many people with her.
1. The Doomsday Files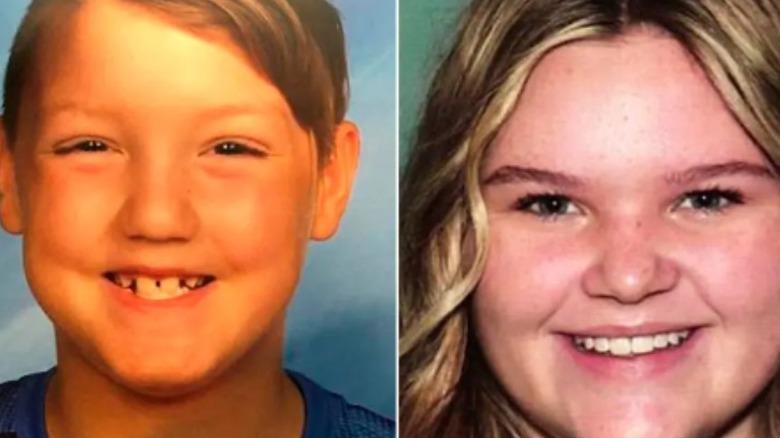 NBC
In its 30 years on the air, "Dateline" has seen plenty of strange, surreal, and convoluted cases. But the one that takes the cake is the tale of Lori Vallow Daybell and Chad Daybell, the pair of alleged serial killers whose story is so complex, expansive, bizarre, and horrific that even the multiple "Dateline NBC" episodes dedicated to it serve as little more than a CliffsNotes version. 
Keith Morrison is the only logical choice for the piñata of absurdities that is the Daybell-Vallow story – a tale that begins with the doomed meet-cute of a former beauty queen and a former grave digger. When suburban mom Lori went down the rabbit hole of fringe beliefs, her journey took her to Chad Daybell, the author of an End Times-themed Christian fiction series. Whether what happened next was manipulation for sex, a blossoming cult, or a folie à deux is something the world may never fully understand, but the pair quickly began conspiring to rid the world of the demons around them, starting with their own families.