Kit Harington, Emma Stone To Host Saturday Night Live Next Month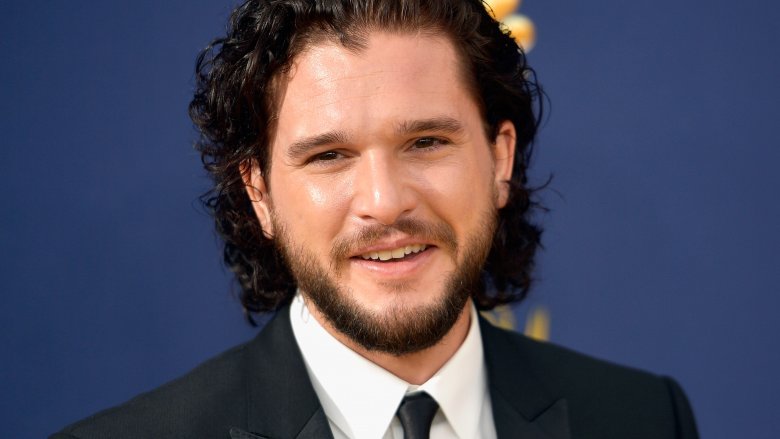 Getty Images
Winter is coming to Saturday Night — and so is Wichita. 
Game of Thrones actor Kit Harington and Academy Award-winning actress Emma Stone, who will reprise her role as Wichita in Zombieland: Double Tap this October, are set to host Saturday Night Live next month. 
NBC, the home of SNL, made the announcement on the series' official Twitter page, posting a photo of sticky notes detailing that Harington will host on Saturday, April 6 and Stone will take the stage the following week on Saturday, April 13. Singer-songwriter Sara Bareilles is lined up to join Harington as the musical guest for the April 6 episode, while the unbelievably famous Korean pop (K-Pop) group BTS is on board to deliver some tasty tunes when Stone hosts on April 3.
This marks Harington's first time hosting Saturday Night Live, and the fourth time Stone has signed on for the gig. The actress previously hosted on October 23, 2010; November 12, 2011; and December 3, 2016.
Before Harington and Stone get up on the SNL stage, deliver the ever-important opening monologue that will set the tone for the evening, and show us what they've got in various sketches throughout their respective episodes, fans can look forward to seeing another A-lister host the show for the very last episode of March: Killing Eve star Sandra Oh will host SNL on Saturday, March 30 with musical guest Tame Impala, the Australian psychedelic pop-rock group known for "The Less I Know the Better," "Let It Happen," and "Feels Like We Only Go Backwards." 
Stone hosting Saturday Night Live doesn't come as too much of a surprise considering she's made a major name for herself in world of comedic films, taking turns in Easy A, Superbad, The House Bunny, Movie 43, and Popstar: Never Stop Never Stopping. Though she's also a legit dramatic actress, having scored an Oscar win for her performance as Mia Dolan in La La Land and an Academy Award nomination for her work as Abigail Hill in The Favourite, Stone is a seriously funny lady. Pairing her comedic chops with her experience hosting SNL, Stone should dazzle yet again next month.
As for Harington, one might believe that he isn't as comedically inclined as Stone is considering he has spent the better part of the last decade brooding as Ned Stark's thought-to-be-bastard Jon Snow on Game of Thrones. However, those assumption-makers would be dead wrong. Harington is actually quite hilarious, as his several sketch performances have proven. The Brit cracked everyone up on a 2017 episode of Jimmy Kimmel Live!, during which the talk-show host revealed a "lost" audition tape of Harington trying out for various main roles on Game of Thrones. Harington split sides again in 2018, when he poked fun at Jon Snow in a fake audition reel for How to Train Your Dragon: The Hidden World. And beyond that, few may remember that Harington gave a hysterical performance in Jake Szymanski's sports mockumentary Seven Days in Hell, which starred — get this – Saturday Night Live alum Andy Samberg. (Is your mind blown? We hope so.)
Both Harington and Stone are bound to bring the funnies to SNL in April, the former promoting the upcoming eighth and final season of Game of Thrones (premiering on HBO on Sunday, April 14) and the latter boosting hype for Zombieland: Double Tap (out in theaters on October 19). And who knows? Maybe we'll see Harington dressed up as Stone's The Favourite character Abigail, and Stone done up in a Jon Snow outfit. A bit of teasing between fellow SNL hosts never hurt anyone. 
Saturday Night Live is currently airing its 44th season on NBC on Saturdays at 11:30 PM ET.