'The World Is Ready' For A Gay Superhero In The MCU, Says Marvel's Victoria Alonso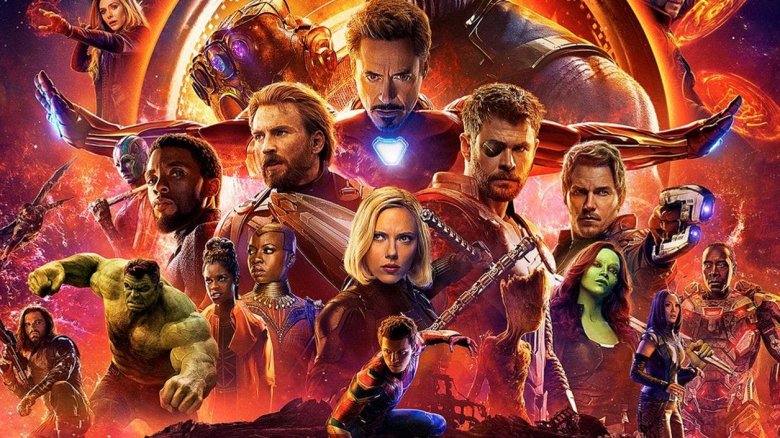 A rainbow flag could soon fly outside the offices of Marvel Studios. 
Marvel Studios executive vice president of physical production Victoria Alonso recently spoke with Variety ahead of the Los Angeles premiere of Captain Marvel earlier this week. During her chat with the outlet, Alonso stated that she feels it's high time the Marvel Cinematic Universe features a gay superhero at the forefront of the action. 
"The world is ready," Alonso said. "The world is ready." 
Alonso and Variety reporter Marc Malkin got to talking about LGBTQ+ representation with the MCU after Malkin queried her about the casting process for Marvel's Eternals movie. According to a report published by That Hashtag Show on Tuesday, March 5, Eternals is scouting for an openly gay actor aged 30 to 49 years who "physically resembles a superhero" to take on one of the film's lead roles, which will reportedly be a gay superhero. This would mark the first instance in which Marvel has placed an openly gay male as a lead character in one of its Marvel Cinematic Universe films. Marvel is said to be "going to great lengths to keep the identity of the character a secret" — and that includes Alonso. 
Asked about the "casting of the openly gay actor for the gay superhero for Eternals," Alonso seemed to confirm the process has already started, though she stopped herself before she divulged too much information. She then promised that fans won't be disappointed with the stars Marvel ends up selecting for the reported gay character and the rest of the Eternals crew. 
"We are going to cast the best Eternals cast that we can, and when we're ready to announce it, we promise you, we will," she said. 
Alonso then underscored just how dedicated Marvel is to ensuring its films are as diverse and inclusive as possible, because, as she put it, "Why wouldn't we be?" 
"I'm so passionate about this, I've got to tell you. Our entire success is based on people that are incredibly different. Why wouldn't we? Why would we only want to be recognized by only one type of person? Our audience is global, is diverse, is inclusive. If we don't do it that way for them, we will fail. If we don't put pedal to the metal on the diversity and the inclusivity, we will not have continued success," the executive stated. "Our determination is to have that for all of the people out there watching our movies."
It's worth noting that the Marvel Comics-based movie Deadpool 2 included the lesbian character Negasonic Teenage Warhead, played by Brianna Hildebrand, an openly gay actress. However, Deadpool 2 (and its 2016 predecessor) aren't included in the MCU — 20th Century Fox still owns the film rights to the character, and will hold on to them until the studio's merger with Disney, the parent company of Marvel Studios, goes through this year. 
To that same effect, the Marvel Comics catalogues are peppered with plenty of LGBTQ+ heroes and villains — including the Merc with a Mouth himself (he's pansexual), America Chavez (a.k.a. Miss America), and even Loki (who is either bisexual or pansexual, depending on which Marvel writer you ask). Still, America Chavez has yet to make an appearance in the MCU and Deadpool is hanging out at Fox for now. Even then, Deadpool actor Ryan Reynolds isn't, to our knowledge, a member of the LGBTQ+ community. As for Loki, he hasn't explicitly discussed his sexuality in a Marvel movie — and Tom Hiddleston, the man behind the god of mischief, hasn't made mention of identifying as LGBTQ+.
Marvel casting an openly gay actor to play an openly gay superhero would be a landmark move for the studio — and would likely mean a great deal to fans of the studio's films who identify as anything other than heterosexual. 
It would also mean that Marvel Studios head honcho Kevin Feige made good on remarks he's given in years past. In 2018, following the unfortunate scrubbing from Thor: Ragnarok the only scene that confirmed Valkryie's (Tessa Thompson) bisexuality, Feige revealed to The Playlist that Marvel Studios would soon introduce at least two LGBTQ+ characters to the MCU — some fans have already met, and some that will be brand-new to the big screen. He confirmed that the plans are "in the works," and the characters will be "both ones you've seen and ones you haven't seen." 
Three years earlier, in 2015, Feige told Collider that an LGBTQ+ character will certainly join the MCU before 2025. "I would think so, for sure," he said when asked about the possibility of that happening within the next decade. Feige then explained that the studio first references the comic book source material when crafting new cinematic storylines and setting up fresh projects, so the chances of the MCU introducing an LGBTQ+ character down the line are quite high. 
He stated, "The comics always make the path that we get to have the fun of saying, 'Yeah let's choose this way or let's choose this way' and I think there are a lot of cool things happening in the comics now that — it's usually a five to ten-year cycle between when something happens in the comics and when we can do it in the movie, sometimes a little less, but Civil War is certainly about the 10-year mark. Winter Soldier, I think, was around that time. So we always look at stuff that's happening in the comics and go, 'Where could we do that?' Sometimes it's sooner, but there's no reason why that couldn't happen in the next decade or sooner."
All this considered, from Feige's past comments to Alonso's made here, it's clear that Marvel wants to be more inclusive — and that doing so will allow a wider group of people to connect with and enjoy Marvel movies on a completely new level. While the Eternals rumors haven't been confirmed at this point, something tells us that the forthcoming film will be a groundbreaking one that will start a trend within the MCU and foster an environment in which more openly LGBTQ+ superheroes can exist.