Morbius: Tyrese Gibson To Join Jared Leto In Spider-Man Spin-Off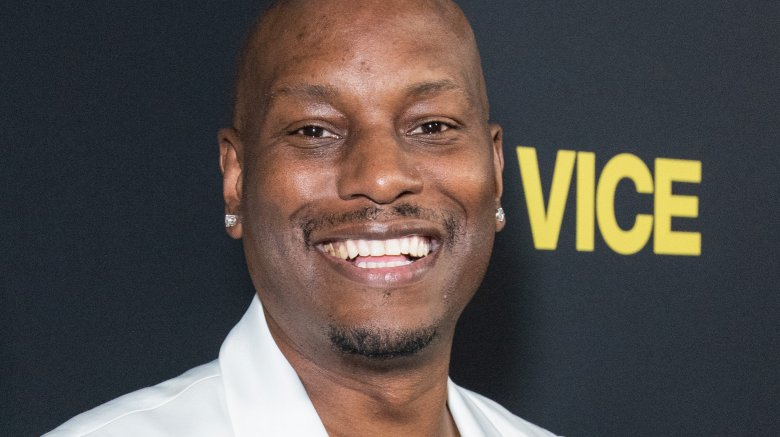 Getty Images
Tyrese Gibson is moving fast and furious in the direction of Sony's forthcoming Spider-Man spin-off. 
As outlined by Variety on Tuesday, Gibson, best known for playing Roman in the Fast and Furious film franchise, is in talks to star alongside Jared Leto in Morbius. 
Character details weren't immediately available, likely because the studio and director Daniel Espinosa (Safe House) are hoping to keep things under wraps until the film is a little further along in production. 
That said, what we don't know about the person Gibson will play in Morbius is made up for with all the information about the movie's cast, crew, and plot we have on hand. 
Lost in Space series co-creators Matt Sazama and Burk Sharpless wrote the script for Morbius, which has Avi Arad, Matt Tolmach, and Lucas Foster on board as producers. Based on writer Roy Thomas and artist Gil Kane's Marvel Comics character Morbius, the film centers around Leto's Dr. Michael Morbius, a supremely intelligent scientist afflicted with a rare blood disease that he tried desperately to heal himself. Morbius' efforts were ultimately made in vain, unfortunately, as his experiments resulted not in a miraculous cure but a terrifying consequence: he grew fangs, developed a form of vampirism, and later made an enemy in New York City's web-slinging hero Spider-Man. There's no telling whether Tom Holland, who plays Spider-Man in Sony's Marvel universe, will appear in Morbius — but no worries if he doesn't, as the film already features Matt Smith (Doctor Who, The Crown) as Loxias Crown, Adria Arjona (Pacific Rim: Uprising) as Morbius' fiancéeMartine Bancroft, and Jared Harris (Mad Men) in a mysterious role. 
Prior to Morbius kicking off principal photography — which it did in London in February — there were quite a few things about the film that worried us. Would the same actor who played the Joker in Suicide Squad be able to deliver a well-rounded, engaging performance as a completely different kind of comic book character — without falling into the same bizarreness that Leto felt the Clown Prince of Crime necessitated or leaning too hard into the drama of Being A Vampire? Would casual filmgoers be interested enough in Morbius to see a film all about him? And would Espinosa, Sazama, Sharpless' track record that's been pockmarked with misses put the production on rocky waters from the get-go? These were but a selection of our concerns about Morbius that haven't been eased entirely — but with big-name stars like Gibson, Smith, Arjona, and Harris attaching themselves to the film, we have more confidence now that things will turn out alright. 
Morbius is set for release on July 31, 2020.