Nathan Lane Joins Cast Of Penny Dreadful: City Of Angels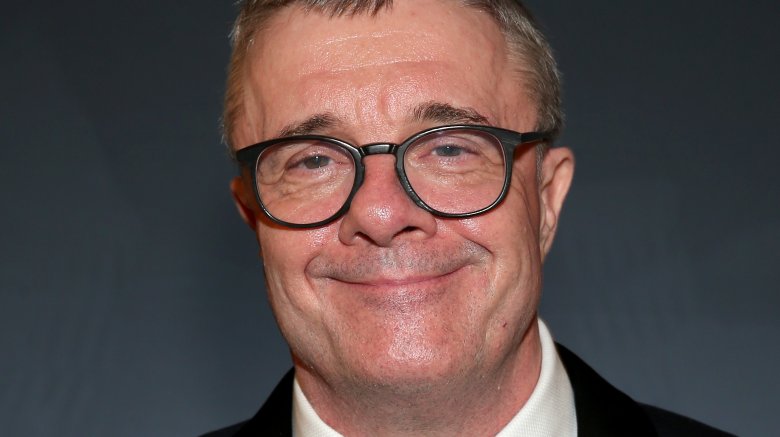 Getty Images
The cast of Penny Dreadful: City of Angels is shaping up to be anything but dreadful.
Three-time Tony Award winner and six-time Emmy nominee Nathan Lane has joined the already well-stocked cast of Showtime's revival series, according to Variety. He joins previously announced cast members Natalie Dormer (Game of Thrones), Daniel Zovatto (Fear the Walking Dead, It Follows), Jessica Garza (USA's The Purge series), and Johnathan Nieves (Better Call Saul). 
The original series, which aired on Showtime and Sky UK for three seasons between 2014 and 2016, was a critically acclaimed mishmash of classic British horror fiction which included such characters as Dorian Gray, Victor Frankenstein, Count Dracula, and Abraham Van Helsing, among many others. A combination of factors — including the per-episode cost, declining viewership, and the grand design of creator John Logan — led to its cancellation, but fans have continued to hold the series in high regard, and according to Showtime president of programming Gary Levine, the cabler jumped at the chance to revive the series when Logan approached them with his idea for a spiritual sequel. "We were so thrilled when John Logan came to us with this wildly original take on the Penny Dreadful mythology that explores both the human spirit and the spirit world here in California," Levine said in a statement. "Penny Dreadful: City of Angels promises to be an extraordinary saga of familial love set against the terrifying monsters that are around us and within us."
The new batch of episodes will focus on the growth of Los Angeles during the boom years of the 1930's, and the city's inextricable connection to Mexican-American heritage and folklore. Its story will follow Tiago Vega (Zovatto), the LAPD's first Mexican-American detective, who tangles with the specter of racism and a childhood filled with trauma as he investigates a horrifying murder which has grabbed the attention of the entire city. Dormer will portray the female lead Magda, a shape-shifting demon who uses her power to influence events under a variety of different guises. Garza and Nieves will fill the roles of Vega's younger sister and brother, respectively.
As for Lane, he'll be portraying Lewis Michener, an LAPD vet and Tiago's partner, who is "wise to the ways of the world and ruthless in pursuit of his goals." He brings an acting pedigree that is beyond reproach; he received his Emmy nominations for his guest appearances on Frasier, Mad About You, and The Good Wife (once apiece), as well as Modern Family (three times). His Tony wins came for Angels in America, A Funny Thing Happened On the Way to the Forum, and The Producers; he also scored a Golden Globe nom for reprising his role in the 2006 film adaptation of the latter. Additional feature film roles have included The Birdcage and Ironweed, and he also voiced the character of Timon in Disney's 1992 classic The Lion King.
Lane's character description sounds like it leans toward the morally ambiguous, which is perfectly in keeping with how Logan described this latest take on his creation. "Penny Dreadful: City of Angels will have a social consciousness and historical awareness that we chose not to explore in the [original series]," he said. "We will now be grappling with specific historical and real world political, religious, social and racial issues. In 1938, Los Angeles was facing some hard questions about its future and its soul. Our characters must do the same. There are no easy answers. There are only powerful questions and arresting moral challenges. As always in the world of Penny Dreadful, there are no heroes or villains... only protagonists and antagonists; complicated and conflicted characters living on the fulcrum of moral choice."
Logan sounds pretty confident in his vision, and as was the case the last time around, he'll be writing as well as executive producing. Interestingly, additional EPs include noteworthy film director Sam Mendes (American Beauty) and Michael Aguilar, who was a producer on Martin Scorsese's 2006 masterpiece The Departed.
Production is slated to begin sometime this year, so we can expect to see Penny Dreadful makes its return to the small screen sometime in 2020. We'll keep you apprised of details as they develop.