A Quiet Place 2: John Krasinski Confirmed To Direct, Emily Blunt Also Returning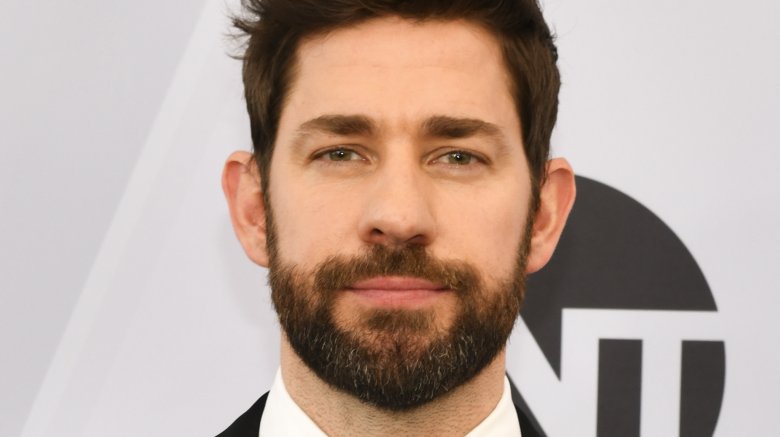 Getty Images
John Krasinski will be leading us back to A Quiet Place.
The Office star-turned unlikely horror auteur, who was already on board to write the sequel to his breakout 2018 hit, will also be settling back into the director's chair, according to Deadline. His wife and co-star Emily Blunt has also reportedly sealed a deal to return for the second outing, and this morning, Krasinski took to Instagram to confirm the flick's release date of May 15, 2020.
A Quiet Place was the breakout directorial effort for Krasinski, who was previously best-known as Jim Halpert on the U.S. version of the venerable comedy series The Office. Like Jordan Peele before him, the funnyman proved to have horror chops beyond anybody's expectations; A Quiet Place racked up critical raves, scored north of $340 million dollars at the worldwide box office, and garnered a slew of award nominations, including a Screen Actors' Guild Award win for Blunt and an Oscar nomination for Best Sound Editing. The flick focused on one family navigating a post-apocalyptic world overrun by blind alien invaders who hunt using their finely-tuned sense of hearing, and it scared the pants off of audiences while skillfully building its world with a near-absence of dialogue.
While it told a reasonably self-contained story, the film's box office fortunes practically necessitated a sequel, but Krasinski took a little bit of convincing. Speaking with Entertainment Weekly last year, the director/star said that he initially "didn't want anything to do with the sequel," as he felt that the first film "explored something really special and unique." However, he said that one kernel of an idea led him down a rabbit hole which solidified the sequel's story, and he subsequently realized that his diligent world-building in the original lent itself to further exploration. "This is a world you can play in, this isn't just a character to remake.... it's actually a world, which is a whole different, very unique experience," he said. "It's not like Alien or Jaws where the main villain is the thing you're repeating; it's an actual entire set of rules and the circumstance that the world has undergone, that you can play in very different facets."
While it's not yet clear if she was a source of inspiration for Krasinski, the first film's young star Millicent Simmonds — who portrayed the eldest child of Blunt and Krasinski's characters — was also bubbling over with ideas about where a sequel could go at that time. "One [idea] would be looking into the past. Like, how did the aliens come about?" she said. She further opined that a second film could focus on a different family dealing with similar circumstances, and also offered up that the new flick could possibly explore "the future: You know, what is the world like after, once the kids are older? Or what happens to the aliens or how do we improve or solve that problem?"
Ladies and gentlemen, we may have a budding screenwriter on our hands. At any rate, Krasinski was confirmed to be writing the new picture late last year, and while he was rather coy at the time about whether he would also direct, today's news doesn't exactly come as a shock. A Quiet Place was very much his vision, and while a sequel likely would have done respectable box office regardless of his level of involvement, studio Paramount has got to feel pretty good about having him back on board for another round.
It's unclear what new cast of characters A Quiet Place 2 may be following, although the presence of Blunt suggests that the surviving family members from the first flick will figure into the proceedings somehow. Of course, it's likely that Krasinski will not be reprising his role, since (spoiler) his character sacrificed himself to save his family at the conclusion of the original; he acknowledged as much in a Deadline interview late last year, saying, "It's a pretty good promise that I won't be coming back. Unless I do the Hamlet thing; just sort of float around."
Although he was almost certainly joking, we're going to on record saying that we'd be totally on board with this. Unfortunately, we've got a pretty long wait until next May — but in the meantime, we're sure to see a few more plot details come trickling down. We'll be here to report on them when they do.