Bob Odenkirk's Audition Tape For The Office Shows Us A Michael Scott We Never Got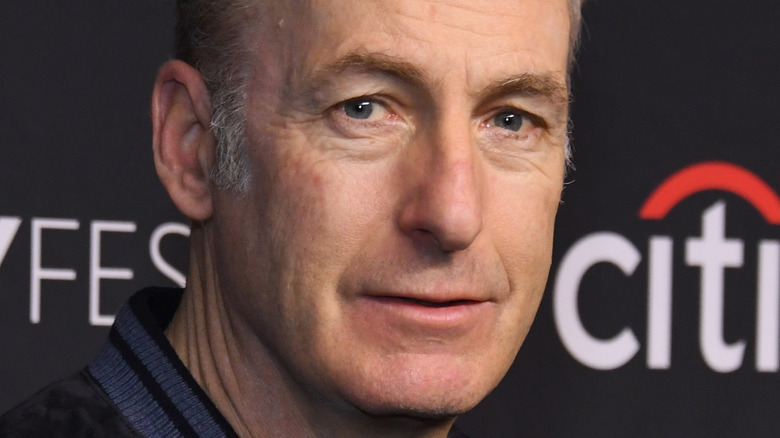 Jon Kopaloff/Getty Images
It's hard to picture a more perfect casting than Steve Carell as Michael Scott in the hit NBC workplace sitcom "The Office." One of the most streamed series in the country, the show remains vibrantly relevant to modern audiences nearly 20 years after its creation (via Variety). It currently streams on Peacock, where they periodically release extended-length "Superfan" episodes. 
While Carell's turn as an annoying and offensive boss earned him widespread acclaim, the role was almost played by "Better Call Saul" star Bob Odenkirk. In fact, The New York Times reported in 2013 that Odenkirk was offered the role and presented to network executives as the choice for Michael Scott — then Carell's availability opened up and the role was offered to him instead. Executive producer Ben Silverman said, "[Carell] had such a Midwestern-accessible, lovable comedic energy, like the great primetime sitcom stars of the fifties and sixties ... Bob has hard edges like he has angularity to him. He's brilliant, but he literally has angularity" (via Esquire). Taking a look at Odenkirk's original audition tape for the role, it isn't hard to see how different the show would have been with Saul Goodman at the helm.
Odenkirk played a rougher Michael Scott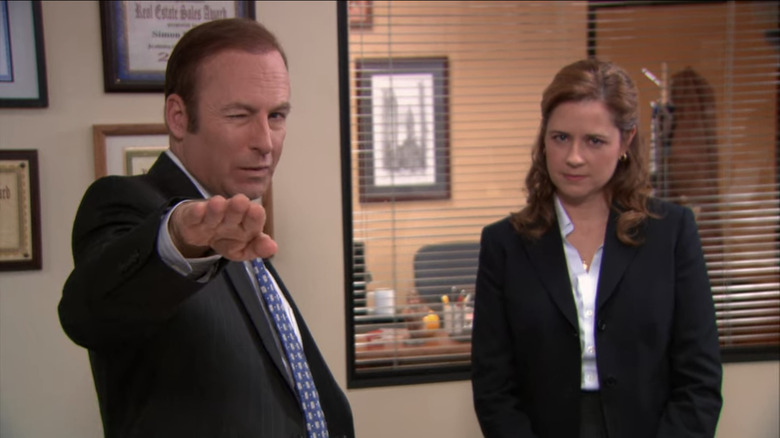 NBC
As seen in his audition tape for "The Office," Bob Odenkirk's Michael Scott feels a bit different from the version eventually portrayed by Steve Carell. It's hard not to get darker, meaner vibes from Odenkirk's version of the character. Pam actor Jenna Fischer was a fan of Odenkirk when he was called in to audition and was excited to rehearse with him for their shared callback (via Mashable). At the last minute, she was asked to read with Carell. Not long after losing out on the series, Odenkirk's financial situation became so dire that his manager forbid him from turning down any offers — including one to join the second season of AMC's fledging crime drama, "Breaking Bad" (via The Howard Stern Show). As they say, the rest is history. And while Odenkirk did not land the part of Michael Scott, he did return in the series' final season as a carbon copy of Michael Scott (via YouTube).
However, Odenkirk wasn't the only actor who just barely missed out on Dunder Mifflin stardom. Philip Seymour Hoffman and Paul Giamatti were both considered for the role of Michael, as well (per Esquire). Seth Rogen was originally considered for the role of assistant regional manager Dwight Schrute, alongside "30 Rock" star Judah Friedlander and comedian Patton Oswalt (via Screen Rant). Marvel Studios newcomer Kathryn Hahn read for receptionist Pam Beasley, while "Star Trek" star John Cho and "Parks and Recreation" star Adam Scott read for her love interest, Jim Halpert. Even "Modern Family" star Eric Stonestreet vied for the role of accountant Kevin Malone. You can relive all of "The Office" audition tapes on YouTube.