Stargirl: Streaming Series Casts Meg DeLacy, Jake Austin Walker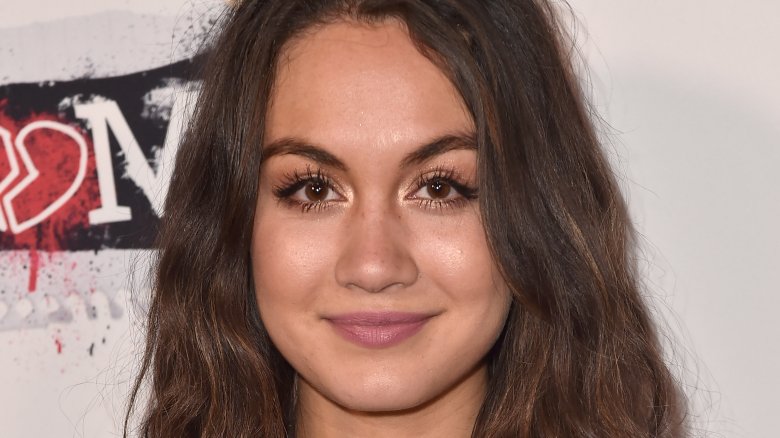 Getty Images
Stargirl has landed itself a couple more stars.
The DC Universe streaming series has cast Meg DeLacy (The Fosters) and Jake Austin Walker (Rectify), according to a report by Deadline. They join Brec Bassinger (Bella and the Bulldogs), who was announced in September as the series' lead, along with Nelson Lee and Luke Wilson.
Stargirl will feature a reimagined version of the first superhero team to ever grace the comics page: the Justice Society of America, which debuted in the 1940's and featured such characters as Doctor Fate and the Spectre, along with early versions of Green Lantern, Hawkman, and the Flash. The team has undergone countless permutations over the decades, including a revamping in the late '90s by Geoff Johns, who fielded the character of Stargirl (AKA Courtney Whitmore) for the relaunch. Originally known as the second iteration of the Star Spangled Kid, Courtney took on her new identity after being gifted with the cosmic staff of Starman (AKA Jack Knight). Johns created Courtney as a loving homage to his sister, who was tragically killed in a 1996 plane crash; he also created the series, and will serve as its showrunner.
With today's announcement, the cast of the forthcoming series is starting to take a bit more shape, and it all starts with Bassinger. Speaking with The Hollywood Reporter upon the announcement of her casting, Johns said, "There is no other character in comic books more special to me than Stargirl, and after searching far and wide I can say there is no other actor on the planet that embodies her more than Brec Bassinger. Brec's warmth, strength, humor and positive energy are core to who Courtney Whitmore is." The character's official description: "Courtney Whitmore (aka Stargirl) is smart, athletic and above all else, kind. This high school teenager's seemingly perfect life hits a major speed bump when her mother gets married and her new family moves from Los Angeles, California to Blue Valley, Nebraska. Struggling to adapt to a new school, make new friends and deal with a new step-family, Courtney discovers her stepfather has a secret; he used to be the sidekick to a superhero. 'Borrowing' the long-lost hero's cosmic staff, Courtney becomes the unlikely inspiration for an entirely new generation of superheroes."
Appearing as Courtney's stepfather Pat Dugan will be none other than Luke Wilson, who looks to be offering his trademark comedic bent to the role. His description: "Pat Dugan once went by the less-than-inspired superhero name of Stripesy, sidekick to a young hero known as the Star-Spangled-Kid and later Starman of the legendary Justice Society of America. Today, Pat has left his sidekick life behind him. But when his new stepdaughter, Courtney Whitmore, discovers Pat's secret past and takes on Starman's legacy to become Stargirl, Pat is forced to come out of retirement and once again become a sidekick — to his stepdaughter — this time piloting a 15-foot robot called Stripe."
Walker's role is still undisclosed, but DeLacy will be filling the role of Cindy Burman, an acquaintance of Courtney who harbors a dark secret. According to the her character description, Cindy is "Blue Valley High's most popular student... and its most feared. Secretly the daughter of Dragon King (played by Nelson Lee), a longtime enemy of the Justice Society of America, Cindy is determined to follow in her father's footsteps."
Lee is a Canadian-Taiwanese actor who has worked steadily in TV and film for nearly two decades. He's recently shown up in bit parts in Lethal Weapon and Sneaky Pete, and he'll also appear as the Chancellor in Disney's upcoming live-action adaptation Mulan.
DC Universe debuted its slate of original series late last year with the well-received Titans, which will be joined in short order by Doom Patrol; that series hits the streamer on February 15. Next up will be Swamp Thing, currently before the cameras, followed by Stargirl; the latter two are expected to premiere sometime later this year.
Although he has a decidedly more hands-on role on Stargirl, Johns is also an executive producer on Titans, and he has teased the possibility that all four series just might — you guessed it — have a connection. Speaking with ComicBook.com last October, Johns said, "It is much like the multiverse in the comics, and I don't think there's any hard, fast rules saying that Stargirl and Swamp Thing aren't in the same universe as Titans and Doom Patrol. Right now I'm just working on Stargirl and trying to [make it the best] TV show it can possibly be. Whether it connects to another show down the line is open-ended."
We're going to go on record saying that if there does prove to be a connection between the shows of DC Universe, we will be less than surprised. We'll also say that Titans is pretty fantastic, Doom Patrol looks like an absolute blast, and Swamp Thing has the kind of behind-the-camera pedigree (with The Conjuring and Aquaman's James Wan and It: Chapter One's Gary Dauberman serving as executive producers) that should have any horror aficionado worth their salt salivating in anticipation. 
Johns is a comics legend, and Stargirl is his baby; what we're trying to say here is that if you're a DC fan, you may have to make room in your budget for one more streaming service, because all of these series are starting to look like required viewing. We'll keep an eye out for more Stargirl-related news, and pass it along as it becomes available.