The Magicians: Syfy Renews Series For Season 5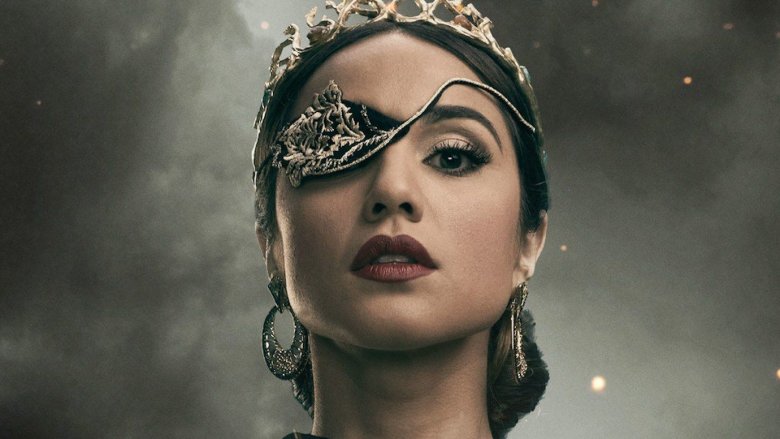 Syfy
There's plenty room for more magic on Syfy. 
On Tuesday, January 22, just a day before the premiere of the series' fourth season on Syfy, the network announced that it has renewed The Magicians for a fifth season (via Deadline). 
The critically adored fantasy drama has also picked up a new co-showrunner, who has actually been with the series since the start. Executive producer Henry Alonso Myers will oversee The Magicians season 5 alongside John McNamara and Sera Gamble.
Based on Lev Grossman's new adult novel of the same name, The Magicians centers around graduate student Quentin Coldwater (Jason Ralph), who enrolls at Brakebills University for Magical Pedagogy, where he trains to become a magician. There, he discovers that the mystical world he read about in books isn't fantasy but reality — and that it isn't all sunshine, sparkles, and good times. As Quentin learns more about what it means to be a mage and about the forces that threaten humanity, his childhood friend Julia Wicker (Stella Maeve) seeks out magic in hidden places after she's denied entry into Brakebills. 
Throughout the course of the series, fans meet fellow magicians and Brakebills students like Alice Quinn (Olivia Taylor Dudley), Eliot Waugh (Hale Appleman), William "Penny" Adiyodi (Arjun Gupta), Margo Hanson (Summer Bishil), Kady Orloff-Diaz (Jade Tailor), Fen (Brittany Curran), Josh Hoberman (Trevor Einhorn), and many more. 
"The Magicians raised the bar at Syfy and has gained momentum season after season, attracting a new audience to the channel. We are proud of this series as it continues to break the boundaries of storytelling," Bill McGoldrick, the president of scripted content at NBCUniversal Cable Entertainment, which produces The Magicians, said in a statement accompanying the news. 
Added McNamara and Gamble, "We couldn't be happier or more excited to conjure another year of magic and all it entails — love, hate, loyalty, betrayal, sex, foul language, drugs, battling gods, monsters, and the most dangerous enemies of all: other human beings. We have the best writers, producers, directors, cast, and crew in the charted multiverse. Here's how strongly we believe this: anyone who tries to poach a single one of them will be cursed. And we have the voodoo dolls to do it ... We want to hit pause on our usual snark and sincerely thank UCP and Syfy for their unparalleled support and guidance. This show wouldn't exist without them and if it did, wouldn't be nearly as good — or fun to do."
Of Myers joining the ranks as the third co-showrunner of The Magicians, McNamara and Gamble gushed, "Henry [Alonso Myers] has been with the show since minute one of season 1. His talent, professionalism, and love of all things magical has been instrumental to our success. We couldn't be happier to see him become co-showrunner. Also, he bakes the greatest bread this side of the Hudson River."
Myers himself couldn't be more excited about the opportunity or where The Magicians is headed in its upcoming seasons. "Having been a fan of Lev's books since before meeting with John and Sera, the opportunity to bring his world to life has been like a dream come true. It's rare in this business to find a combination of great material, great creative partners, and a phenomenal production team like ours," he said. "I'm not sure which particular dark magic landed me here, but I'll be sure to keep doing all of it in secret, just in case."
The fourth season of The Magicians is said to pick up where the third left off, and will follow the magicians as they attempt to escape The Monster. 
News of The Magicians scoring a fifth season at Syfy should push fans to jump for joy (or at least tweet excitedly about the renewal) and lay to rest any potential worries of theirs that the series would wind up cancelled before its time. That happened with another of Syfy's series, The Expanse, which got the ax last year ahead of its fourth season. Amazon wound up reviving the show and renewing it for season 4, but that didn't stop The Magicians fans from sweating bullets over the fate of their beloved series. Now, The Magicians loyals can kick back and relax knowing that they have two full seasons of fantasy fun to enjoy. 
The Magicians season 4 will premiere on Syfy on Wednesday, January 23 at 9 PM ET.