Edgar Wright's Next Movie Is A London-Set Psychological Horror-Thriller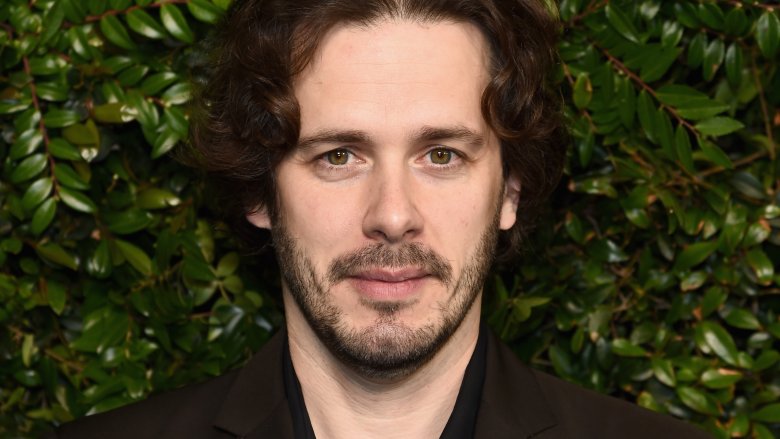 Getty Images
Edgar Wright is taking things back to his motherland for his next feature film. 
The forthcoming issue of Empire magazine, scheduled to hit newsstands this Thursday, January 24, will focus in part on visionary British writer-director Edgar Wright, the filmmaker behind such classics as Scott Pilgrim vs. The World, Shaun of the Dead, Hot Fuzz, and The World's End (known collectively as the Three Flavours Cornetto trilogy). For the profile, Wright got to talking with Empire about his most recent film — the crime-thriller Baby Driver that featured inventive car chases, a toe-tapping soundtrack, and a surprise death presented in characteristically gory Wright style — and where his creative ventures would take him next now that he's spun out from the comedy genre in which he had his filmmaking genesis. 
Wright revealed that his next film is even further in tone from Baby Driver than the Ansel Elgort-starrer was from his past works. Currently untitled, the project is a psychological horror-thriller set in London, England, inspired by films like Nicolas Roeg's 1973 indie thriller Don't Look Now and Roman Polanski's 1965 fright-fest Repulsion. Another difference between Baby Driver and this sure-to-be-spooky scarer? It places a female character at the center of the story.
"I realized I had never made a film about central London — specifically Soho, somewhere I've spent a huge amount of time in the last 25 years," explained Wright. "With Hot Fuzz and Shaun of the Dead you make movies about places you've lived in. This movie is about the London I've existed in."
Though the film is without a title or a set release date, it isn't without a co-writer or a scheduled production start window. Wright co-wrote the screenplay for the pic with Krysty Wilson-Cairns, who penned nine episodes of the fantasy drama-horror series Penny Dreadful, and the pair are gearing up to get the project in front of cameras this summer.
Luckily for Wright fans, the filmmaker didn't stop after dishing up details on his (quite literally) thrilling in-development feature. He pivoted to discuss his documentary about Sparks, the American cult pop-rock band, as well as the sequel to Baby Driver, which is definitely still cooking up behind closed doors. 
"A first draft of Baby Driver 2 exists," Wright confirmed, noting that a slew of new characters will join the crew, likely to replace the many guys and gals who bit the bullet in the first film. He also added that the follow-up "takes the story further," which could mean that fans will learn more about Elgort's character, Baby, whose real name is Miles. 
Back in July 2017, Wright stated during an appearance on Empire's Spoiler Special Podcast, "The studio have asked me to think about writing a sequel and it is one of the ones that I might do a sequel to because I think there's somewhere more to go with it in terms of the characters. Baby has got to a new place. Most sequels you have to contrive something so they go back to square one, unless there's somewhere deeper for them to go. I think with Baby Driver there's more that you can do in that realm, and I sort of have an idea that if you did another [film] you would subvert his involvement in the crime in a different way so he's not the apprentice anymore."
It's safe to assume that Wright will at least complete principal photography (if not finish the entire film and get it in theaters) on his psychological horror-thriller before he begins any more work on Baby Driver 2, as a summer 2019 production start date suggests that the Baby Driver follow-up sits in second place on Wright's list of priorities. 
A BAFTA-nominated filmmaker whose Baby Driver earned three Academy Award nods in 2018, and a director whose films have attracted a legion of adoring fans around the world and especially in the United Kingdom, Wright has the chops to deliver something great with his next project. That he's both traversing into new creative territory and utilizing a lot of what he already knows (he's no stranger to elements of horror and he's an expert on the place the upcoming pic is set) should instill even more confidence in those interested in what Wright has in store. Though we often find ourselves wondering what Wright's vision for Ant-Man, which he began developing many moons ago before exiting, would have turned out like, we're happy that he's sticking to having fun in his own filmmaking sandbox rather than diving into a massive studio project with his forthcoming feature.