Raised By Wolves: Ridley Scott Sci-Fi Series Announces Full Cast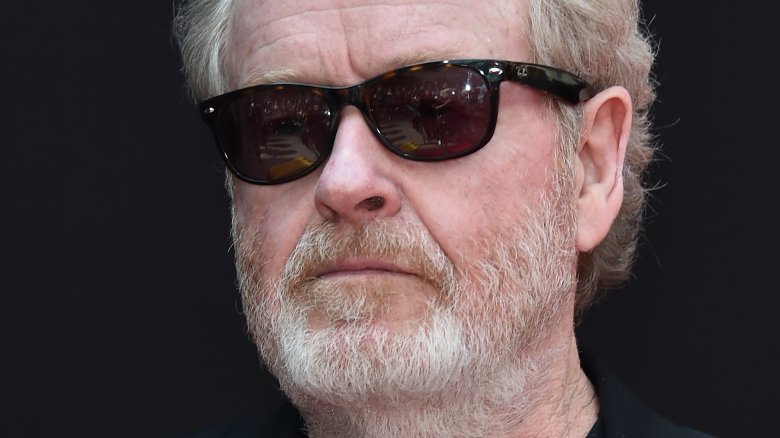 Getty Images
Sir Ridley Scott's Raised by Wolves is coming together.
The full cast has been announced for his upcoming series, the story of human children being raised by androids — not wolves — on a mysterious planet, being produced by the director's Scott Free Productions for TNT. Deadline was first with the news.
Until today, Travis Fimmel (Vikings) was the only announced cast member. Detailed character descriptions were part of today's announcement of the remainder of the cast, which includes Amanda Collin (A Horrible Woman), Abubakar Salim (of the BBC One series Informer), Ethan Hazzard (of The Long Song, another BBC One offering), Winta McGrath (Boys in the Trees), Felix Jamieson (Game of Thrones), Jordan Loughran (Infiltrator), Aasiya Shah (of ITV's Unforgotten), Niamh Algar (Without Name), and Ivy Wong (Rogue One: A Star Wars Story). 
The character descriptions give us a good idea of the series' weighty themes. The story focuses on a pair of humanoid androids struggling to raise their adoptive charges in an analytical, logical environment free of religion, in an effort to eliminate the ideological differences that have torn humanity — and, thereby, the Earth — apart. As new groups of colonists arrive, this struggle becomes ever more difficult, leading the androids to question whether their mission to cultivate a conflict-free society is even possible.
Collin and Salim will portray the androids Mother and Father, respectively. Mother is a being with a mysterious past, whose programming mandates that her "family" be raised with logic as their guiding principle; however, she begins to uncover buried code in her own programming which could either help or hinder her efforts in this regard. Father's programming is not quite so complex, but his wisdom and steadfast devotion to the "family" make him indispensable to its well-being. (He also struggles with humor, which means we'll finally get to see how an artificial intelligence approaches the time-honored tradition of the Dad Joke.)
Accompanying them are Marcus (Fimmel), an old-school warrior whose time back on Earth was marked with bloodshed and strife. While trying to rein in his killer instincts, he must also grapple with a dark secret: a terrible decision made by him and his wife Sue (Algar) in the past, one which threatens their standing in the colony should it become known. Sue is a combat medic whose reluctance to come to the colony was overcome by the urging of her husband, and who finds herself forced to question whether they made the right choice.
Then, there are the children. Out front in the narrative is Campion (McGrath), a 12-year old raised from birth by his android "parents" who has never been exposed to religion in any form. This non-exposure is, of course, upended by the arrival of new colonists, including Paul (Jamieson), the son of Marcus and Sue. He's been raised with religious faith, and his burgeoning friendship with Campion turns to rivalry as both boys begin to examine what they've been taught. 
Also along for the ride is 17-year old Hunter (Hazzard), whose father was a powerful religious figure on Earth but who now finds his sense of identity in question; fellow 17-year old Tempest (Loughran), who is disillusioned with her religion after being impregnated as the result of sexual assault at the hands of a church member; 15-year old Holly (Shah), who has trouble fitting in due to her aspirations of being a warrior; and 9-year old Vita (Wong), who has a childlike sense of fearlessness and curiosity about her new environment.
Raised by Wolves will be the second television venture for writer and showrunner Aaron Guzikowski, who penned the 2012 Mark Wahlberg starrer Contraband and the 2013 Hugh Jackman/Jake Gyllenhaal vehicle Prisoners before creating the Sundance TV drama The Red Road in 2014. The intriguing series is the first to come from the deal that Scott inked with TNT in late 2017, tasking him with developing a block of original sci-fi programming for the network. It will also mark the esteemed helmer's first go-round directing for the small screen since his early years before breaking into film. In case you've been living under a rock since the '70s, he's responsible for such acclaimed sci-fi cinematic offerings as Alien, Blade Runner, and The Martian; he was also at the helm of classics like Thelma and Louise, Gladiator, and Black Hawk Down, all of which earned him Academy Award nominations.
In a statement, Sir Ridley had this to say about his latest project: "I'm always searching for new frontiers in the sci-fi genre and have found a true original in Raised by Wolves — a wholly distinct and imaginative world, full of characters struggling with existential questions: What makes us human? What constitutes a family? And what if we could start over again and erase the mess we've made of our planet? Would we survive? Would we do better? Given TNT's impressive run of bold, quality programming, this feels like exactly the right home for this kind of ambitious television."
No premiere date has yet been set, but since the production appears to be ramping up in earnest, we can expect Raised by Wolves to go before the cameras any old time now for a possible late 2019 or early 2020 debut. We'll keep you up on any new developments.