Jumanji: Welcome To The Jungle Sequel Adds Danny Glover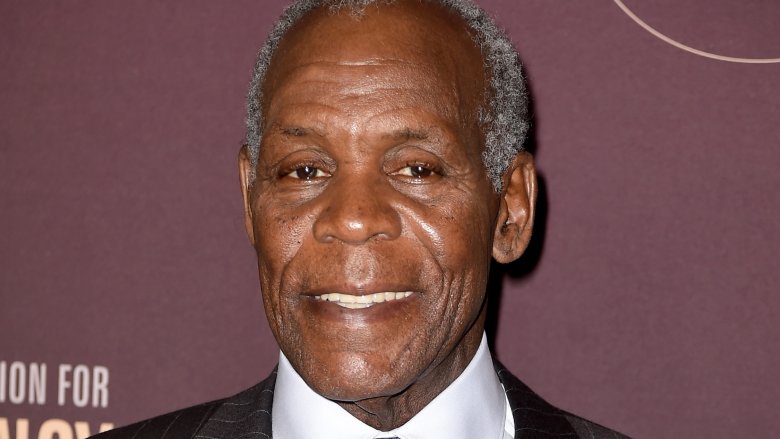 Getty Images
Danny Glover is headed to the Jungle. 
As announced by Variety, Glover has been cast in Sony Pictures' upcoming (and yet-untitled) sequel to Jumanji: Welcome to the Jungle. 
Just as Sony is staying mum regarding the plot of the follow-up flick, the studio is also keeping a lid on details about Glover's character. 
For the second Jumanji: Welcome to the Jungle sequel, Glover will share the screen with several new-to-the-franchise actors. These include Crazy Rich Asians and Ocean's 8 actress Awkwafina, who will portray "key" and "significant" character in the film, and veteran actor Danny DeVito, who's set for an undisclosed role. Rounding out the current cast roster are Darin Ferraro as a character known as The Gun Seller and Sal Longobardo as a man named Tony.
Of course, Glover also joins returning cast members Dwayne Johnson as Dr. Smolder Bravestone, Kevin Hart as Franklin "Moose" Finbar, Karen Gillan as Ruby Roundhouse, and Jack Black as Professor Sheldon "Shelly" Oberon — the four actors who portrayed in-game avatars in the original Welcome to the Jungle. That film refreshed the original Jumanji, which starred Robin Williams as a man trapped inside the Jumanji board game, for a more modern audience. Critics and fans dug it, and it made big bucks at the box office ($962.1 million worldwide, to be exact) when it debuted in 2017 — even with Star Wars: The Last Jedi debuting during the same frame. 
The hope is that the sequel can prove just as critically and commercially successful as the original, if not more so. With an actor as seasoned as Glover, who has appeared in everything from Lethal Weapon to Predator 2 to Sorry to Bother You now on tap, the chances of Sony's wishes coming true look good. 
Sony hasn't yet set a release date for the Jumanji: Welcome to the Jungle sequel, but word on the street is that the studio brass are setting their sights on a holiday 2019 launch. Production is expected to begin soon.