Awkwafina To Star In Jumanji: Welcome To The Jungle Sequel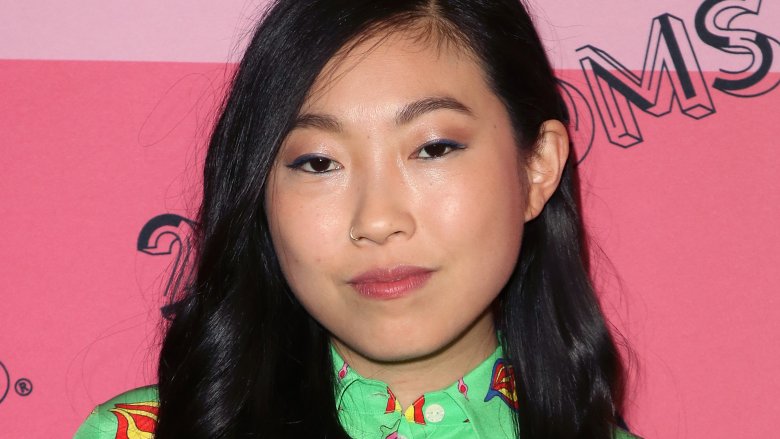 Getty Images
Awkwafina's making sure she'll be unig-Nora-ble in 2019. 
As announced by The Hollywood Reporter, the comedian-rapper-actress (born Nora Lum) is in "final negotiations" to star in the forthcoming Jumanji: Welcome to the Jungle sequel. 
Studio Sony hasn't yet revealed explicit details on Awkwafina's character (and likely won't until the ink on her contract dries), but sources close to THR have indicated that she will play a "key" and "significant" part in the new movie. 
The film doesn't yet have a title, but it does have a star-studded cast that Awkwafina will soon formally join. A follow-up to Sony's 2017 hit, the Jumanji: Welcome to the Jungle sequel brings back Dwayne Johnson as Dr. Smolder Bravestone, Jack Black as Professor Sheldon "Shelly" Oberon, Kevin Hart as Franklin "Moose" Finbar, and Karen Gillan as Ruby Roundhouse — video game avatars four teenagers transformed into when playing the magical title Jumanji. (This is, of course, a deviation from the original Jumanji from 1995 that featured a mystical board game and starred the late Robin Williams as Alan Parrish, a man who had been trapped in the Jumanji game for 26 years.) Nick Jonas starred in the first flick as Jefferson "Seaplane" McDonough, though, at this point in time, he isn't officially attached to the sequel. 
Jake Kasdan will again get behind the helm — a solid choice on Sony's part considering many critics praised his direction in their reviews of Jumanji: Welcome to the Jungle, which ended up earning $962 million across the globe. For the sequel's script, the filmmaker has collaborated with Scott Rosenberg and Jeff Pinkner, who co-penned the first outing. Not only will he direct and co-write the Jumanji: Welcome to the Jungle sequel, but Kasdan will also produce — alongside Matt Tolmach and actor Johnson's Seven Bucks production banner.  
In all honesty, we couldn't select a better actress than Awkwafina to star in the new Jumanji movie if we tried. Though she's been on the Hollywood scene for a while, first establishing herself as a rapper with a distinctive, infectious style before moving to film and television work, Awkwafina broke out in a big way in 2018. She dazzled as Amita the jewelry maker in director Gary Ross' all-female heist film Ocean's 8, a spin-off of the Steven Soderbergh-directed Ocean's Eleven trilogy. Awkwafina also captured hearts and had everyone comparing their relationships with their in-laws to a game of chicken when she starred as Goh Peik Lin in Jon M. Chu's Golden Globe-nominated Crazy Rich Asians, the first film from a major Hollywood studio to include a mostly Asian-American cast, the highest-earning romantic comedy in 10 years, and one of the very best of 2018.
Awkwafina has proven herself a force to be reckoned with — an effortlessly hilarious, likable, charming one at that — and she will undoubtedly bring a layer of fun only she can to the Jumanji: Welcome to the Jungle sequel. 
Before she graces the silver screen in the new Jumanji, Awkwafina is set to appear in The Farewell and Paradise Hills, indie films scheduled for premieres at this month's Sundance Film Festival. Fans can also look forward to seeing her on the small screen on her autobiographical series Awkwafina, coming soon to Comedy Central, and hear her in The Angry Birds Movie 2, slated to launch in theaters on August 16. 
The yet-untitled Jumanji: Welcome to the Jungle sequel will open on December 13.