Final Destination Reboot In Development With Saw Writers Patrick Melton And Marcus Dunstan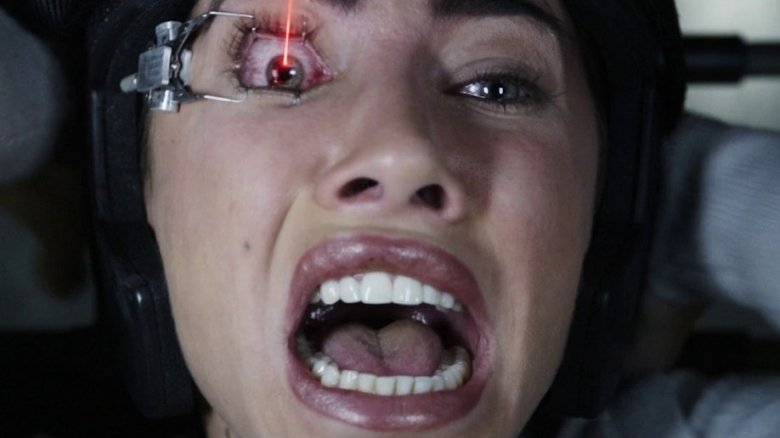 No accidents, no coincidences, no escapes. You can't cheat death, and neither can New Line Cinema. 
The Hollywood Reporter confirmed on Friday that the studio has greenlit a Final Destination reboot to restart the famous horror movie franchise. Screenwriters Patrick Melton and Marcus Dunstan, the creative pair who wrote four entries in the Saw film series, are attached to pen the script. So, to everyone whose intense fears of driving behind trucks carrying lumber, riding rollercoasters, using tanning beds, swimming too close to a pool vacuum, and being anywhere near a Buddha statue started because of Final Destination: get ready to match wits with the Grim Reaper once again.
Described as a "re-imagining of the franchise," the forthcoming Final Destination reboot will mark the sixth installment in the Jeffrey Redick-created series that started nearly 20 years ago with the James Wong-directed original, released in 2000. Starring Devon Sawa as a teen who experiences a horrifying vision of himself and his friends dying in a plane crash, and who subsequently does everything in his power to stop the personified force Death from killing everyone he loves, Final Destination was a critical flop but a fan favorite – plus a money-maker for New Line. The film earned $112.8 million worldwide against a $23 million production budget. 
Positive audience response and pockets full of cash were all New Line needed to sign off on four sequels: 2003's Final Destination 2, 2006's Final Destination 3, 2009's The Final Destination, and 2011's Final Destination 5. Like the original was, the second, third, and fourth entries in the franchise were critical misfires — but the gap between professional reviewers' reactions and casual moviegoers' feelings about each film grew narrower with each installment. Final Destination 5 saw the franchise skyrocket back into "fresh" territory on Rotten Tomatoes, earning a 62 percent critical approval rating and a consensus that calls it "a surprising return to form for the franchise." But even so, only about half of viewers registered on the review aggregator logged positive reactions to the film. 
Still, though the majority of the movies are terrible, the Final Destination franchise has continued to prove profitable for New Line. Upping the ante and crafting deaths that became more intricate and unbelievable over the years, the blood-soaked, ultra-gory series has raked in nearly $700 million worldwide since it began. Compared to blockbuster pics like Aquaman, which earned that much dough in just its first few weeks at the box office, Final Destination's collective revenue across the franchise may not seem that impressive — but it is when remembering that each movie was made using $40 million or less, while the DC superhero flick reportedly cost Warner Bros. a hefty $160 million.
New Line Cinema is keeping a tight lip on details about the Final Destination reboot, including what its central story will entail and who might star in it. Given that it's a re-imagining rather than a continuation of the standing series, characters who survived the blood-bath of Final Destination 5 might not make cameo appearances in the upcoming film, but never say never. 
With studios putting into development more reboots and remakes than we can shake a stick at, New Line is wise to revive the series that made it so much money. And it isn't as though a Final Destination refresh would feel out of place alongside New Line's current film slate, which includes the expanding Conjuring franchise and the pair of It films, the second of which is due out on September 6. 
Similarly, the project is in wonderful hands with Melton and Dunstan, veterans of the horror genre whose writing credits also include Feast, Feast 2: Sloppy Seconds, Feast III: The Happy Finish, The Collector, Piranha 3DD, The Outer Limits, Rise, and The Neighbor. The two also wrote the script for Scary Stories to Tell in the Dark for CBS Films, are writing The Reckoning for Paramount, and are collaborating with Platinum Dunes and Sony for an under-wraps Christmas horror movie. Clearly, film studios trust Melton and Dunstan to create terrifying tales — and we're confident they could do something spooky and spectacular with the Final Destination reboot.