The Conjuring Originally Had A Different Title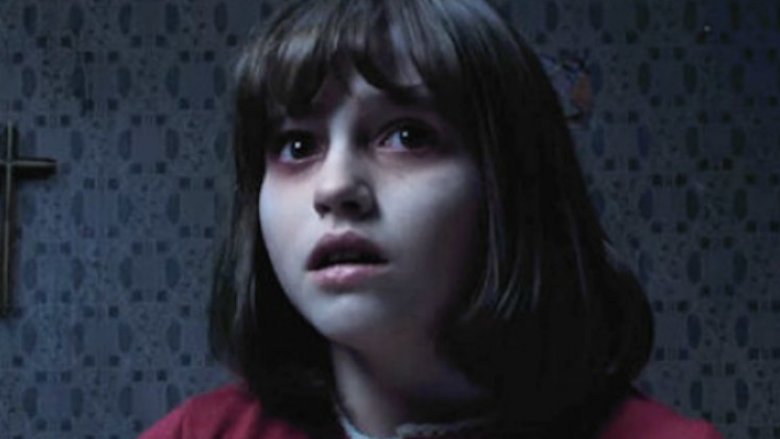 New Line Cinema
The director behind The Conjuring had originally conjured up a different title for the flick. 
Speaking with The Hollywood Reporter's Heat Vision, James Wan, the mind behind the based-on-a-true-story horror pic, revealed that he wanted to name the Conjuring films The Warren Files as a way to build a shared cinematic universe. 
"Very early on, I wanted to call the Conjuring films The Warren Files," said Wan, while on his way to the Australian set of his newest film Aquaman. "And so that was going to be a more encompassing sort of umbrella name for this whole world. We didn't end up going with that title, obviously, but I guess that spirit has always sort of lingered around."
That spirit, as Wan called it, refers to the idea Wan and his collaborators had to connect the first two Conjuring films with the possessed doll spin-off movies Annabelle and Annabelle: Creation, and the upcoming horror-thriller The Nun. Wan compared creating such a universe to the approach television showrunners use when mapping out storylines and character development. "If you start approaching it that way, you kinda see where the films can sort of fan out, where the storylines can fan out and become other stuff," the filmmaker said.
Wan elaborated, stating that he intends to maintain the distinctly elegant style and almost vintage cinematography seen in The Conjuring and its sequel in later film installments. "That is the aesthetic that I feel like I've set up...and I really want to keep that classical sort of old-school storytelling going on with all these films," said Wan. "Those are the kind of horror movies that I really love, and so I want to make sure that all these films within the Conjuring world feel like they came from the same place. I don't want them feeling too disjointed from a visual standpoint."
Outside of the Conjuring universe, Wan has his hands full with the DC superhero film Aquaman. Starring Game of Thrones actor Jason Momoa as the underwater king himself, Aquaman is set to swim into theaters on December 21, 2018. 
While we wait to see the lighter aspects of Wan's filmmaking abilities in Aquaman, take a look at the grim side of things and discover which Conjuring film horrifyingly killed someone in real life.