Al Pacino In Talks To Star In Jordan Peele-Produced Amazon Series The Hunt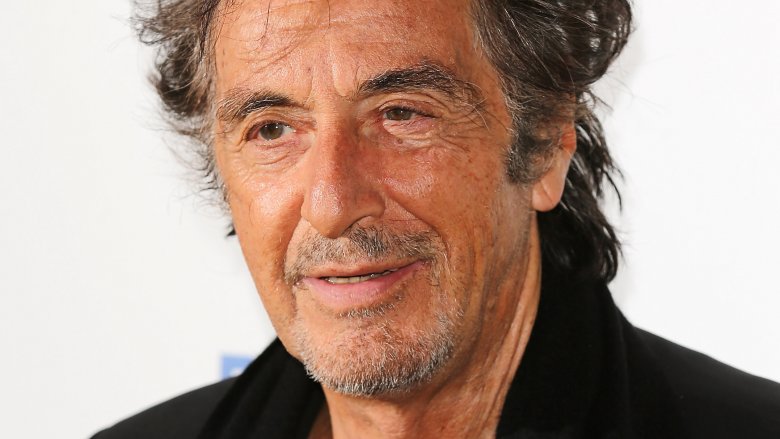 Getty Images
Say hello to the little screen.
Academy Award-winning actor Al Pacino is in final negotiations to join the cast of The Hunt, an Amazon original series which received a full ten-episode order back in May, according to Deadline. The role will mark his episodic small screen debut, in a series co-produced by Jordan Peele's Monkeypaw Productions.
The Hunt is a period drama, set in the Big Apple of the late 1970's and focusing on a band of intrepid Nazi hunters who discover that a number of high-ranking Third Reich officers have infiltrated American public life, intent on establishing a new foothold for the Nazi regime in the U.S. It will star Logan Lerman (The Vanishing of Sidney Hall) as Jonah, a young man who stumbles into the conspiracy when he sets out to track down the mysterious individual responsible for his grandmother's murder. He's inducted into the ranks of the titular organization, to be mentored by Pacino's older, experienced Nazi hunter.
The series is an original property rooted in real-life events created by David Weil, a TV and film actor who will be moving into writing and production with this project. He wrote the spec script for the pilot, which came to the attention of Peele; with Monkeypaw on board it was simply a matter of time before potential landing places for the series came knocking, and Amazon emerged as the victor. It's the first scripted series to be picked up by the streamer since its new president, Jennifer Salke (formerly of NBC), was named to her position in February 2018.
When the pickup was announced, Salke had this to say: "Our biggest priority is attracting exceptional writing and producing talent to bring addictive, groundbreaking projects to Prime Video. The Hunt is edge-of-your seat entertainment that is not only culturally relevant but deliciously original. David Weil, Jordan Peele, and the entire Monkeypaw and Sonar Entertainment teams represent the dream team! We can't wait to get started!"
Peele also expressed his excitement over the project. "When David Weil first shared The Hunt with me, I immediately knew that we had to be involved," he said. "It's cathartic. It's noir. It's frighteningly relevant. It's exactly what I want to see on television. I am thrilled to be working with Amazon in bringing this incredible vision to the world."
The addition of Pacino to the cast can only add to the series' already considerable cred. Perhaps best known for the iconic role of ill-fated drug kingpin Tony Montana in Brian DePalma's 1983 classic Scarface, Pacino is not only an excellent actor, but brings a certain world weary gravitas to the best of his roles which will perfectly suit the part of a man who has spent decades relentlessly hunting down some of the nastiest of history's villains. Although The Hunt will be his first TV series, he's recently been seen on the small screen in the biopics Phil Spector and Paterno; he's slated to appear later this year in Quentin Tarantino's Once Upon a Time in Hollywood and Martin Scorsese's The Irishman (his first time working with the director), which will also star Robert De Niro, Joe Pesci, Harvey Keitel, and Jesse Plemons.
As for Peele, the actor/writer/producer/director apparently never sleeps, as it seems that every other interesting new property we hear about has his name attached in one way or another. His sophomore directorial effort, Us, will hit screens in March; he's contributing as a writer and producer to the upcoming HBO series Lovecraft Country, and in the same capacities to the YouTube Premium original series Weird City, which just dropped its first trailer yesterday. He's also producing the Amazon limited docuseries Lorena (about the life and infamous crime of Lorena Bobbitt), as well as the Netflix stop-motion animated series Wendell and Wild, which will reunite him with longtime partner in crime Keegan-Michael Key. The two will also appear in voice roles in Pixar's Toy Story 4 this summer, and to top it all off, Peele is shepherding to the small screen a revival of The Twilight Zone for CBS All Access, for which he'll also fill the late, great Rod Serling's role of onscreen narrator. (Got all that?)
The Hunt currently has no release date, but we'll keep our eyes Peele-d (sorry) for developments.