Key And Peele To Reunite For Animated Netflix Movie Wendell And Wild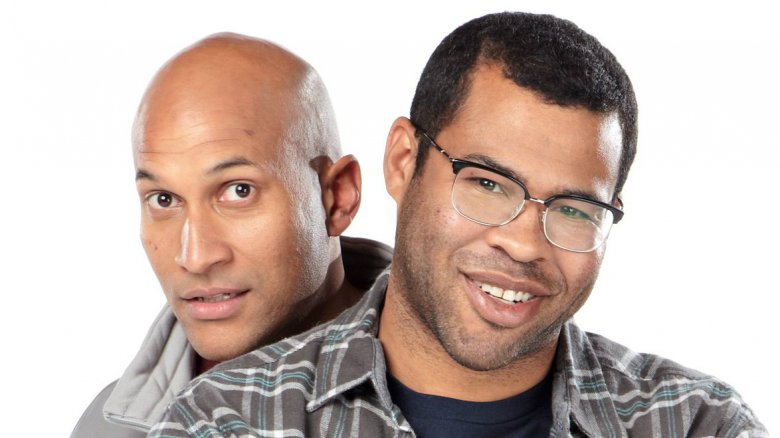 Comedy Central
It's not exactly the Key & Peele revival that fans (and Comedy Central) would probably love to see, but a new animated Netflix movie will reunite longtime creative partners Keegan-Michael Key and Jordan Peele.
Variety reports the duo will lend their voices to Wendell and Wild, a stop-motion animated feature to be directed by Henry Selick (James and the Giant Peach). It's a comedy about two scheming demon brothers (Key and Peele) who must take on their arch-enemy, the demon-dusting nun Sister Helly and two goth teens named Kat and Raoul. 
Selick is writing the script with Peele, who recently won his first Oscar for writing the screenplay to the breakout hit Get Out, which he also directed. Argentinian artist Pablo Lobato will design the characters for Wendell And Wild.
Key and Peele worked together on Mad TV before they landed their own sketch series on Comedy Central. Key & Peele spanned five seasons from 2012 to 2015 and won two Emmys. They also appeared together as a pair of FBI agents during the first season of the FX series Fargo and starred in the 2015 action-comedy Keanu. 
A few months ago, Peele said he was finished with acting so he could focus on directing, but he must've made an exception for voice roles. Meanwhile, Key stars in the Netflix series Friends From College, and he's set to voice Kamari in Disney's upcoming live-action remake of The Lion King. 
Wendell and Wild will mark the second time Netflix makes the move into stop-motion animation. The streaming service won the rights to Bubbles, a film about Michael Jackson's chimp. That film is being co-directed by Taika Waititi (Thor: Ragnarok) and Mark Gustafson (Fantastic Mr. Fox).