Jordan Peele's Us Lands New Release Date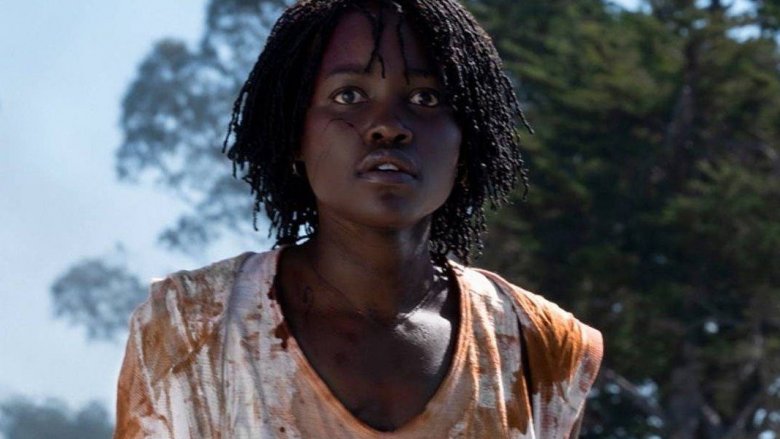 Jordan Peele fans will unfortunately have to wait a little longer to be spooked by the director's next feature film. 
Per Variety, Universal Pictures has delayed the release of Peele's Us, moving the film from its original March 15 debut to March 22. 
The outlet indicated that the launch date switch-up was motivated by the studio's desire to "build more buzz" for Us after the organizers of the 2019 South by Southwest Film Festival selected the flick as its opening title. Last year, Paramount Pictures did something similar with A Quiet Place, bringing the John Krasinski-directed horror to South by Southwest on March 9, 2018 and then pushing its wide release to April 6, 2018. After its SXSW debut, A Quiet Place was all anyone on social media could talk about, and that hype continued until the film's theatrical run, during which it grossed $340.7 million worldwide.
Settling into the March 22 slot means that Us will now premiere on the same day as the Tom Hanks-led World War II drama Greyhound, the comedy-drama pic Where'd You Go, Bernadette? that features Cate Blanchett in the title role, the Cole Sprouse and Haley Lu Richardson two-hander Five Feet Apart, and the crime drama The Informer. Of course, these pics are plucked from various genres and will attract their own unique audiences, but it's worth mentioning that Us now has more to contend with at the box office than it did before. 
But that isn't necessarily a bad thing. Though Us wasn't in direct competition with any huge movies when it was slated to open on March 15, that planned launch would have seen it open just a week after Marvel Studios' Captain Marvel, due out on March 8. Pushing Us back a week allows a little more breathing room between the two pics, which, despite coming from two very different cinematic worlds (bone-chilling horror and feel-good superhero fare), are expected to among the best and most impressive outings of the entire year. 
Now arriving in theaters two weeks apart from one another, Us and Captain Marvel can have ample time to dominate the box office in March. It certainly won't be a problem for the Brie Larson-starrer, as Marvel movies historically do incredibly well financially, and Us should have no issue turning a profit either. The film, which stars Lupita Nyong'o and Winston Duke as a married couple who encounter a pack of doppelgängers that are determined to kill them during their vacation to their Northern California beach house, carries a production budget of about $25 million — five and a half times the allotment for Peele's Oscar-winning directorial debut Get Out, which went on to earn $255.4 million worldwide when it debuted in 2017. Using Get Out's budget-to-earnings ratio as a guideline, we can assume that Us will easily recoup its budget tenfold or more, regardless of its launch date. (People just wanna see what Peele's twisted brain has dreamt up, dang it!)  
Also featuring The Handmaid's Tale actress Elisabeth Moss and comedian Tim Heidecker, Us will now open in cinemas on March 22.