Another Animated Deadpool Series Is Possible, Says Rob Liefeld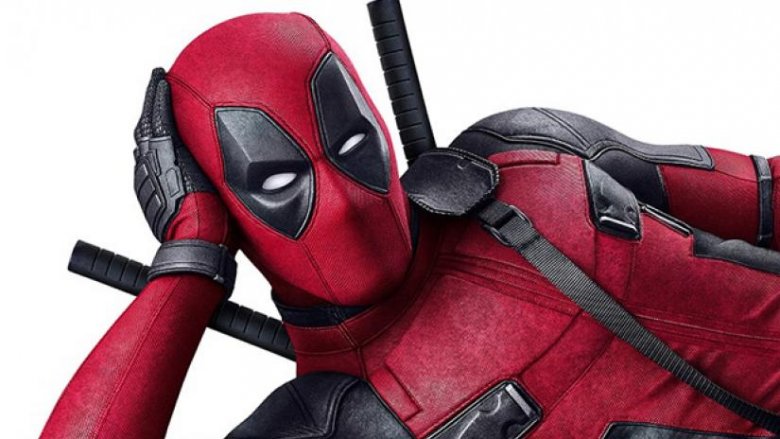 Don't call it a comeback, but the ghost of Donald Glover's previously killed Deadpool animated series may rise again and inspire the inception of a whole new project. That's right: another Deadpool 'toon could be in the works soon. 
This information comes straight from the mouth of Deadpool character co-creator Rob Liefeld, who dished to Nerdist that another Deadpool series is "coming down the pipeline."
Later in his conversation with Nerdist during the outlet's visit to 20th Century Fox studio to discuss Once Upon a Deadpool, the PG-13 cut of Deadpool 2 that debuted in late December, and the impending X-Force movie, Liefeld got even more candid, revealing that an unnamed executive at Marvel made him what sounds like a promise regarding a new Deadpool animated series. The comic creative shared that he was told, "Don't worry, Robert, we're going to give you a Deadpool cartoon."
Before you start kicking your feet in delight, let us make it clear that these comments don't signify a confirmation; rather, they're simply representative of the possibility of another Deadpool animated series happening at some point in the future. Liefeld clarified that he has "no inside information" on Marvel and Disney's television content plans moving forward, but was given a general assurance that his dream of a Deadpool show will eventually come true. 
For those of you unaware of what happened to Glover's Deadpool project, we'll bring you up to speed.
FX ordered the adult-oriented Deadpool animated series back in 2017, with the intention to air the action-comedy on FXX, the network's sister channel that focuses on original television comedies and acquired films. Marvel's Jeph Loeb and Jim Chory brought the idea for a Deadpool cartoon to FX, the network dug it, and the pair then partnered with Glover and his brother, Stephen, to create the series. 
Everyone involved was confident in the project's shot at success — FX president of original programming Nick Grad stated that Glover would "bring the untitled Marvel's Deadpool series to life with the same intense, singular vision as his breakout hit Atlanta" and that the show would be "bold, striking, and entirely original" and Loeb heralded Glover as "the perfect fit" for Deadpool — but things took a shocking downward turn less than a year later. 
In a surprising move, FX pulled the plug on the project in March 2018, citing creative differences between the network's executives, Marvel Television, and the two Glovers. Four days later, the situation got stranger when Glover took to Twitter to share a "script" from the show, which felt like a meta commentary on the series' cancellation and not an actual storyline that the series would have used in its season 1 finale. 
In the faux script, the original tweets for which have since been scrubbed from the internet, Glover writes Deadpool as saying, "It just feels like everyone wants something different, but no one wants to do anything different to get it. Doesn't Marvel have enough feel-good minority shows everyone supports but doesn't watch? I mean, I think our show would [have] been funny. I just wanted a place to be honest." He also had the leather-clad anti-hero ask a talking rhino whether they thought FX and Marvel TV "canceled the show because of racism." 
Amidst the inanity, Glover set the record straight by tweeting, "For the record: I wasn't too busy to work on Deadpool." That tweet has also been deleted from Glover's account in the time since it was first posted. 
While "creative differences" is a pretty vague term and no one besides those who were once working on the show know what really led to its cancellation, it seems reasonable to assume that Marvel Television, which is owned by the squeaky-clean Walt Disney Company, wasn't totally thrilled with Glover's take on the famously foul-mouthed character. With Disney having recently acquired the majority of 20th Century Fox's assets — including Deadpool and a host of other characters — maybe the choice to swing the ax on the animated Deadpool series was motivated by a desire to give the character a more family-friendly coat of paint in preparation for his move to the House of Mouse. 
It's likely that a potential Deadpool show could premiere on Disney's upcoming streaming platform, Disney+. That said, such a project could be in development for a while if and when it gets the green light, so as to ensure a version of Wade Wilson that's entertaining and appropriate.