Bad Boys For Life Casts Jacob Scipio, Paola Nuñez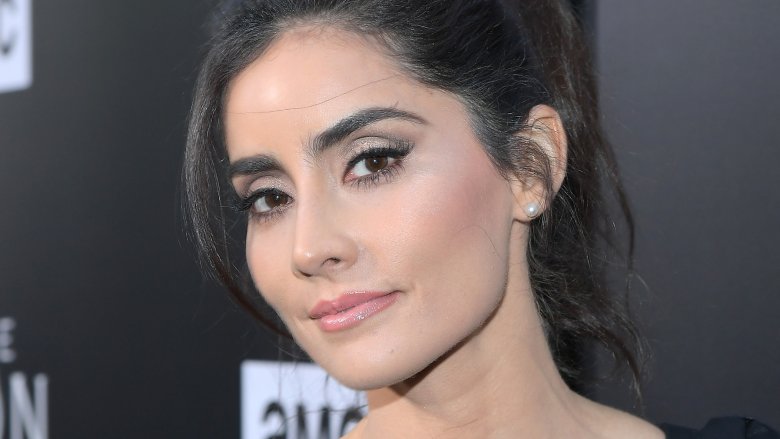 Getty Images
Bad Boys for Life has added some international flavor to its cast.
British-Guyanese actor Jacob Scipio (Hunter Killer) and Mexican actress Paola Nuñez (The Son) have been cast in the long-gestating third installment of Will Smith and Martin Lawrence's buddy cop series. Deadline was first with the news.
Scipio has enjoyed a respectable television career in the U.K., appearing in series such as Some Girls and As the Bell Rings, and his star appears to be on the rise stateside. He'll be appearing in the forthcoming Jean-Claude Van Damme vehicle We Die Young, and he's currently shooting the Afghanistan war drama The Outpost for director Rod Lurie (Straw Dogs). He'll be taking on the role of Armando Armas, a cold-blooded drug lord in the sights of the elite AMMO drug intervention team which counts Marcus Burnett (Lawrence) and Mike Lowrey (Smith) among its recruits. 
Nuñez has been a mainstay of Mexican television for years, and recently broke through to American TV with a role opposite Pierce Brosnan in the AMC Western drama The Son. She'll be portraying AMMO's new head honcho, who just happens to be the former flame of Lowery. Also included in the cast are Alexander Ludwig (The Hunger Games), Vanessa Hudgens (Second Act), and Charles Melton (Riverdale).
Bad Boys and Bad Boys II — both directed by explosion-meister Michael Bay — were released in 1995 and 2003, respectively, and the third installment has been in the works for nearly a decade. At one point, Bay lamented that the threequel was unlikely to ever happen due to the enormous salaries commanded by himself and Smith, but apparently the solution involved bringing in new (and presumably cheaper) directorial talent to helm the picture. Bad Boys for Life will be co-directed by the team of Adil El Arbi and Bilall Fallah (Gangsta), who have also been tasked with breathing life into an even older and arguably more beloved property. The duo were announced in 2016 to be taking on Beverly Hills Cop 4, with Eddie Murphy returning to the iconic role of Axel Foley. 
El Arbi and Fallah will be working from a script which was reworked from a draft by David Guggenheim (Safe House) by the writing team of Anthony Tambakis (Gringo), Chris Bremner (The Wedding Ringer), and Joe Carnahan (Death Wish). Currently in pre-production, the flick is set to go before the cameras early next year.
After lobbying for years for the picture to get made, Smith and Lawrence were all smiles in a video posted to Smith's Instagram in November, in which they announced that it was finally happening. Since then, the production has gone full speed ahead, with original series producer and action vet Jerry Bruckheimer jumping aboard, and Bay conspicuously nowhere in sight.
It remains to be seen if Smith and Lawrence can recreate the chemistry that made the first two films — which combined to gross over $400 million worldwide — enormous hits. But their enthusiasm certainly can't be denied, and with loads of fresh talent and Bruckheimer's guiding hand in the mix, the latest chapter in the Bad Boys saga is shaping up to be a buddy-cop action-comedy throwback in the best possible way.
Bad Boys for Life is slated for release on January 17, 2020.