Bad Boys 3 Casts Vanessa Hudgens, Alexander Ludwig, Charles Melton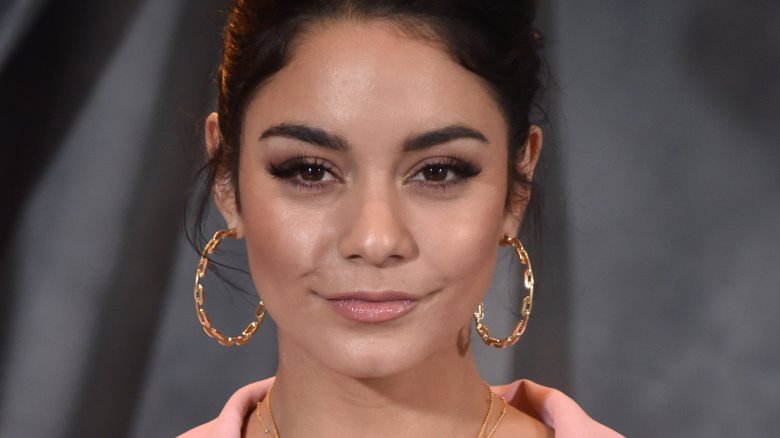 Getty Images
The cast of Bad Boys 3 has grown by, well, three. 
As announced by Variety, Vanessa Hudgens, Alexander Ludwig, and Charles Melton are the latest additions to Sony's forthcoming Bad Boys threequel, officially titled Bad Boys 4 Life. 
Details on each of the trio's individual characters weren't immediately available, though we do know that they'll be in most scenes together, as they portray members of a "modern, highly specialized police unit" that cross paths with the original Bad Boys, Detectives Mike Lowrey (Will Smith) and Marcus Burnett (Martin Lawrence). The crew is described as "colliding" with Mike and Marcus when "a new threat emerges in Miami," so it sounds like Hudgens, Ludwig, and Melton's characters may be the literal bad boys this time around. 
However, even if the three are antagonists, they won't be the true villains of Bad Boys 4 Life. According to sources close to Variety, Smith and Lawrence conducted chemistry tests with several different actors to fill the roles of four new characters — the three Hudgens, Ludwig, and Melton scored, plus a villain. Sony is said to be sorting out final details on the latter. 
In addition to joining Smith and Lawrence, Hudgens, Ludwig, and Melton will share the screen with Joe Pantoliano, who returns to reprise his role as Captain Howard from 1995's Bad Boys and 2003's Bad Boys II. 
Hudgens, Ludwig, and Melton are interesting picks for Bad Boys 3, particularly because they're most recognizable to a younger demographic. Hudgens, who karaoke-d her way into the Hollywood spotlight starring in Disney Channel's High School Musical movie franchise in the mid-to-late-2000s, recently appeared in the Netflix original holiday movie The Princess Switch, and is taking a turn on the theatrical screen in Second Act, the comedy flick top-lined by Jennifer Lopez. As for Ludwig, most will remember him as Cato from the Hunger Games film series, or from his work in Grown Ups 2 and Lone Survivor and on the History Channel's Vikings. And Melton? Well, the entire world (okay, okay — everyone who digs CW shows and comic book adaptations) knows him as Reggie Mantle on Riverdale. It's safe to say that the majority of those who know Hudgens, Ludwig, and Melton by name were either too young to see the original Bad Boys when it launched in 1995, or weren't even born yet.
Granted, there's sure to be some overlap between those who automatically associate Smith and Lawrence with the Bad Boys franchise and those who can identify Hudgens, Ludwig, and Melton and rattle off their biggest roles in an instant, but it seems that Sony is aiming to appeal to a new generation with Bad Boys 4 Life by casting the three as characters brand-new to the franchise. Is Sony hoping younger movie-goers will help spread hype about Bad Boys 4 Life, thus getting more butts into theater seats? Most likely. Is the studio setting the groundwork for a spin-off featuring the trio? Potentially. We'll have to wait until the film debuts next year to find out for sure. 
Directed by Adil El Arbi and Bilall Fallah from a script by The Hunger Games: Mockingjay scribe Peter Craig, Bad Boys 4 Life will begin production next month in time for its January 17, 2020 release date.