The Terror: George Takei Joins Cast Of Ridley Scott's Anthology Series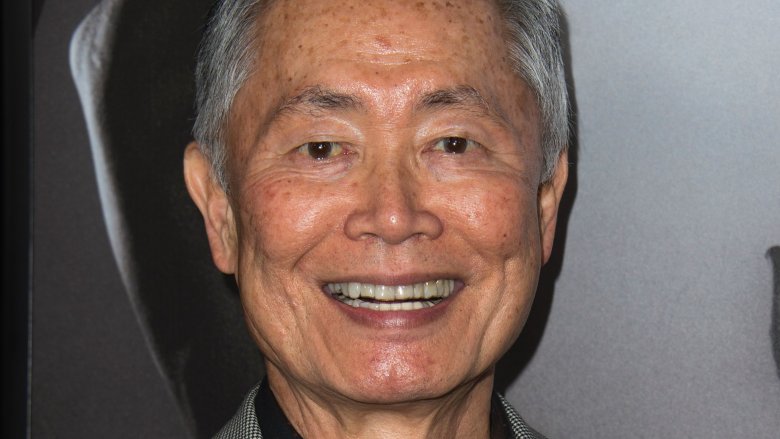 Getty Images
George Takei is coming aboard to lend some historical perspective to The Terror.
The beloved Star Trek alum has joined the cast for the second season of Ridley Scott and AMC's anthology series, and will also serve as a consultant, as reported by Deadline. Production on the season's ten episodes commences next month in Vancouver.
While The Terror's first season (adapted from Dan Simmons' novel of the same name) offered an account of Sir John Franklin's lost expedition to the Arctic imbued with supernatural elements, season 2 will shift its focus to a completely different story. According to AMC's website, the second season "will be set during World War II and center on an uncanny specter that menaces a Japanese-American community from its home in Southern California to the internment camps to the war in the Pacific." In addition to Takei, the cast includes Naoko Mori (Everest), Kiki Sukezane (Netflix's Lost in Space), and Miki Ishikawa (Hit). 
When it comes to the season's setting and subject matter, Takei is something of an authority. The Japanese-American actor was himself imprisoned in the U.S. internment camps as a young child, which has strongly informed his adult life as an activist and proponent for social and racial justice. He'll be on hand to ensure that certain period details and events are handled with historical accuracy, and he'll also be lending his formidable acting chops to the role of Yamato-san, a village elder.
As we reported back in June, the show's creative team has undergone a complete makeover in accordance with its shift in direction, although Scott will stay on as executive producer. The new season will be presided over by showrunner Alexander Woo, a former writer and producer on True Blood and Manhattan, WGN's period series about the events surrounding the development of the atomic bomb. Serving as the season's co-creator and executive producer is Max Borenstein, who penned the screenplays for Legendary's Godzilla and Kong: Skull Island; he's also been tapped to write the forthcoming, as-yet untitled Game of Thrones prequel movie for HBO. Josef Kubota Wladyka, who has recently directed episodes of the hit Netflix series Narcos, has been tapped to helm season 2, according to Slashfilm.
In a statement accompanying the renewal announcement, AMC president of original programming David Madden had this to say: "The Terror has given us the opportunity to take a unique approach to the anthology format. We loved the concept of beginning with an actual historical event and overlaying it with a fictional horror element, and we are immensely proud of this show's combination of cinematic scope and intimate character work. We are thrilled to announce a second season and dramatize one of the most chilling and important events of the 20th Century."
For his part, Woo appeared humbled by the responsibility of portraying a deeply painful chapter in American history through the lens of fiction, especially as it (unfortunately) pertains to current events. "I'm deeply honored to be telling a story set in this extraordinary period," Woo said. "We hope to convey the abject terror of the historical experience in a way that feels modern and relevant to the present moment. And the prospect of doing so with a majority Asian and Asian-American cast is both thrilling and humbling."
The Terror's first season was met with near-universal praise from critics, which (as you may be aware) is pretty much par for the course for AMC's scripted, hour-long series. The show's ratings, however, weren't exactly through the roof. With the second season telling a story with a touch more contemporary relevance, here's hoping that Sir Ridley's pet project can catch fire with general audiences, much like AMC's other anthology horror series — the long-running American Horror Story — did in its second outing.
The Terror season 2 is expected to debut in the fall of 2019.