Stargirl: The Haunting Of Hill House's Henry Thomas Cast As Dr. Mid-Nite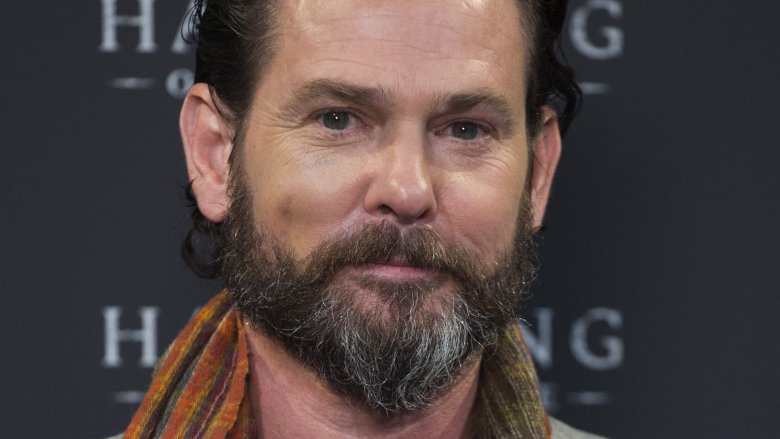 Getty Images
Henry Thomas is moving from one streaming service to the next. 
As detailed by Entertainment Weekly, Thomas, whom you may recognize from his role as young Hugh Crain on Netflix's acclaimed horror original The Haunting of Hill House, has joined the cast of Stargirl, the live-action series set to launch on DC's direct-to-consumer platform DC Universe. 
Thomas will take on the role of Dr. Mid-Nite, otherwise known as Dr. Charles McNider, a surgeon who was badly wounded when a mobster set off a grenade in the room where McNider was removing a bullet from a witness who planned to testify against the criminals. The mobster's attack killed the witness and rendered McNider blind — well, nearly. Believing that he would never work as a surgeon again, McNider began to lose all hope — but when an owl visited him while he was recovering, he learned that he still retained some of his vision, though he could only see when it was perfectly dark. He soon built a visor that restored his sight in the daytime and technology that blocked out light to boost his vision at night, then took on the mantle of Dr. Mid-Nite and became a crime-fighting hero with his owl "sidekick" Hooty. Dr. Mid-Nite eventually became a member of both the Justice Society of America (JSA) and the All-Star Squadron. 
Like Joel McHale plays the Golden Age version of Starman, another JSA team member who's also known as Sylvester Pemberton, on Stargirl, Thomas will play the Golden Age iteration of Dr. Mid-Nite. Thomas' Stargirl role is also a recurring guest one. 
In addition to sharing the small screen with McHale, Thomas joins Brec Bassinger as Courtney Whitmore, better known as the titular Stargirl, the high school student who juggles her everyday life as a teen and her identity as a superhero; Lou Ferrigno Jr. as the Golden Age version of Hourman, a.k.a. Rex Taylor, the genius chemist who summons superhuman strength and speed for 60 minutes a day; and Brian Stapf as Wildcat, a.k.a. Ted Grant, the expert combatives fighter, world champion boxer, and founder of the JSA whose nine lives spell comes in handy when fighting baddies. 
Though Stargirl is Thomas' first foray into the superhero scene, it isn't as though the actor is lacking in experience or expertise. Younger folks may only know Thomas from The Haunting of Hill House, which is a-okay given how incredible the super-scary Netflix series is, but he's held roles in so many other projects. Thomas broke into the mainstream back before most of you dear readers were born, playing Elliott in 1982's E.T. the Extra-Terrestrial. From there, he's appeared in films like All the Pretty Horses, Gangs of New York, Ouija: Origin of Evil, and Gerald's Game, and on shows like Without a Trace, Betrayal, and Better Things. So while Thomas isn't well-versed in portraying small-screen vigilantes, he is well-versed in pretty much everything else, it seems. Alongside the rest of the cast, he should make Stargirl something special. 
Check back with Looper for an announcement on when Stargirl will premiere on DC Universe.