The Scariest New Netflix Arrivals Of October 2018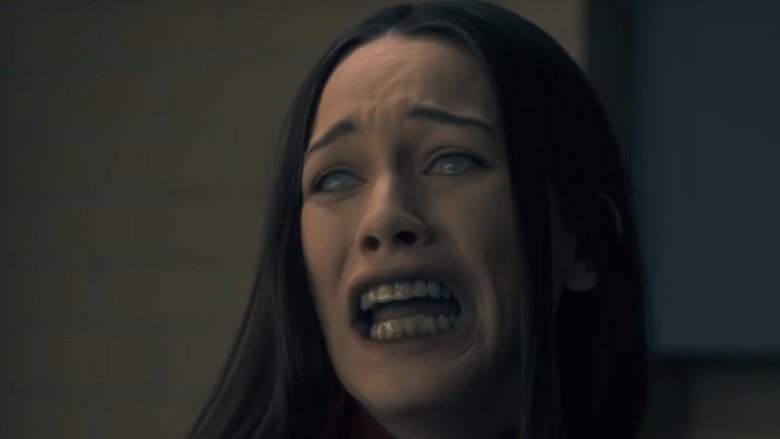 Shhh. Feel that chill? No, it's not the end of summer — it's the start of the Halloween season, and 2018 is shaping up to be spookier than ever. While the ghosts and ghouls are outside roaming the streets for candy, you can stay safe inside with unspeakable horror on your TV.
We have some good news and some better news. The good news: Netflix already features a huge lineup of horror titles primed for a Halloween binge session. From The Conjuring to The Babadook to the first seven seasons of American Horror Story, there's no shortage of classic chillers to welcome in the monsters this October.
The better news: there's also a whole new round of upcoming Netflix originals to keep you scared in the coming month. So before the soul-sucking vampires nab us, here's a list of all the best upcoming Halloween programming coming to Netflix in October.
Creeped Out: Season 1 — October 4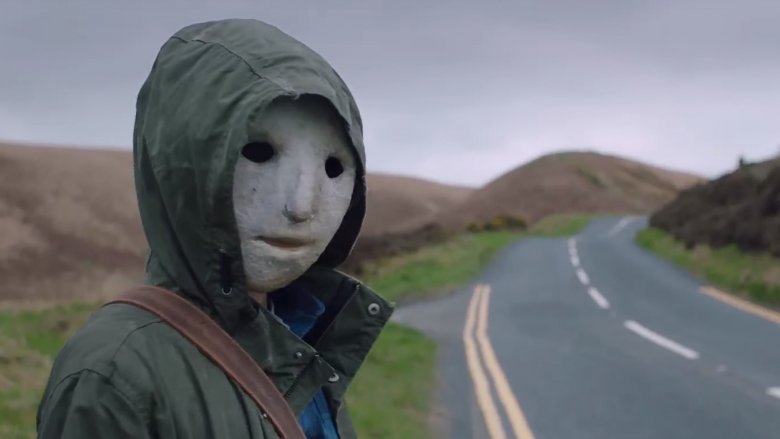 This horror-themed coproduction between Netflix and the BBC may come across as a Black Mirror for kids, but... well, on second thought, that's exactly what this is. As an anthology series, each episode tells its own bite-sized horror story with different characters and different settings. The twist is that all the stories are connected by a creepy masked man who's out to "collect" mankind's darkest tales.
So while Creeped Out is marketed more as a kid's show, it definitely holds a lot of promise no matter what age you are. The episodes explore everything from psychological horror to the supernatural, preying on your darkest fears and giving you plenty of reasons to sleep with the lights on. The first season of Creeped Out debuted on BBC in 2017, but October 4 will mark the first time the series is available for an international audience.
Malevolent — October 5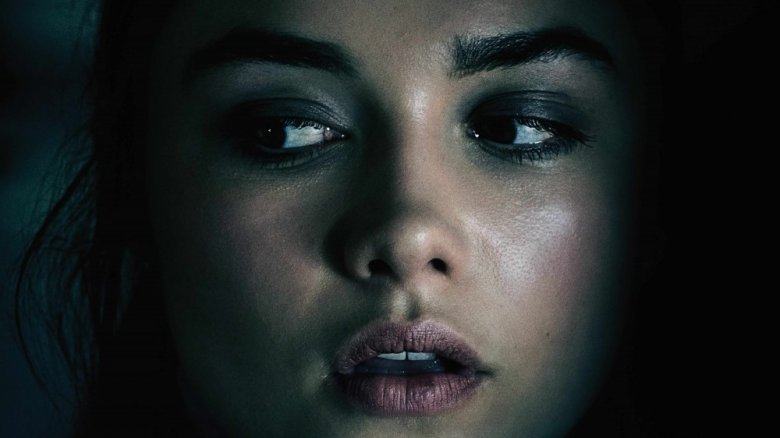 This upcoming Netflix film puts an interesting twist on the haunted house genre. The story follows a brother-and-sister scam artist duo who trick people into thinking their houses are haunted, then go in and pretend to drive the ghosts away. Business is booming until they run into an actual haunted house and discover that real ghosts and evil entities are a lot harder to get rid of than the fake ones. They're also a lot deadlier, and the two siblings soon find themselves locked in a terrifying supernatural battle for their lives.
Malevolent was co-written by Ben Ketai, who also wrote 2016's The Forest and 2018's The Strangers: Prey at Night, so it's safe to say the man knows his way around a horror film. You can catch Malevolent in all its grisly glory when it premieres on Netflix on October 5.
Apostle — October 12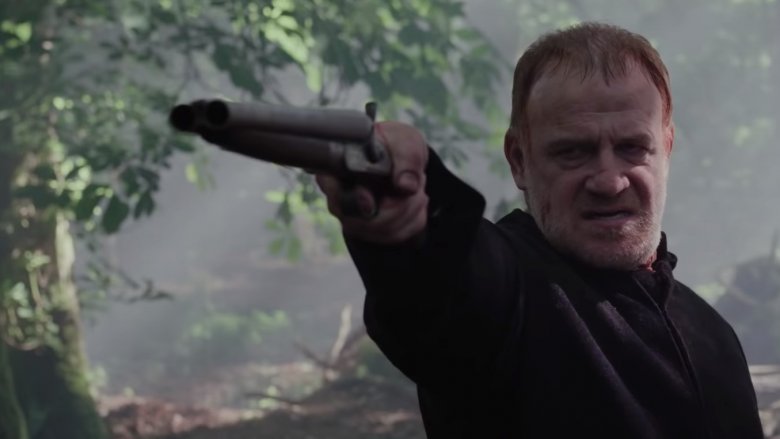 Gareth Evans is best known in the film world for writing and directing the action-packed martial arts film The Raid and its sequel, The Raid 2. But with Apostle, Evans is making a departure from his usual action fare and taking a deep dive into cult-based horror.
At the turn of the 20th century, a sadistic cult kidnaps a young woman and takes her to their remote island for culty purposes. What they didn't count on was the woman's brother coming after her. He'll have to fight his way past psycho cultists, torture devices, and tons of religious rhetoric to make it out alive with his sister, and if the trailer is any indication, that's just the start of the mayhem you can expect from Apostle.
Dan Stevens of Legion and Beauty and the Beast stars, alongside Michael Sheen and Lucy Boynton. Strap in on October 12.
The Haunting of Hill House: Season 1 — October 12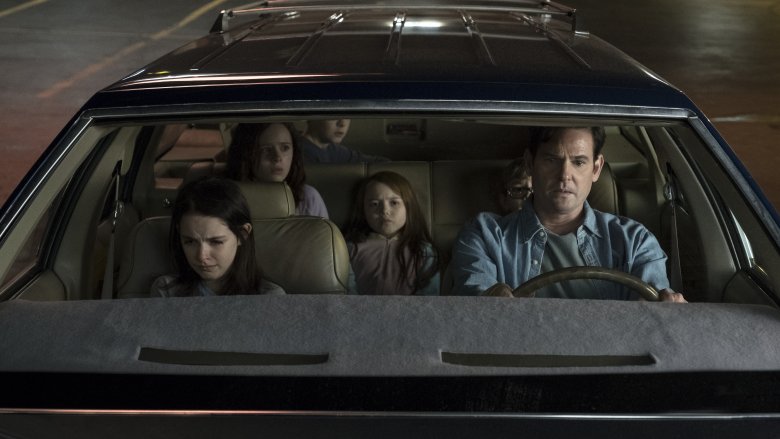 Out of all the original series Netflix has produced over the years, few have ever been purely focused on horror. Sure, Stranger Things had some creepy moments, and Santa Clarita Diet is about zombies — but nobody would ever be crazy enough to call those horror shows.
Well, get ready for all the horror you can stomach with The Haunting of Hill House. Based on the classic novel by Shirley Jackson, the series stars Carla Gugino and Michiel Huisman and centers on a family that comes back to the haunted house where they grew up. If that sounds nothing like the plot of the book, you're not wrong. But hopefully Netflix will be able to pull off all the scares with the revamped storyline.
The Haunting of Hill House comes from Mike Flanagan, who's recently been making waves in the horror world with Netflix's Gerald's Game and his under-the-radar horror gems Oculus and Hush. Look for the first season to hit Netflix on October 12.
Haunted: Season 1 — October 19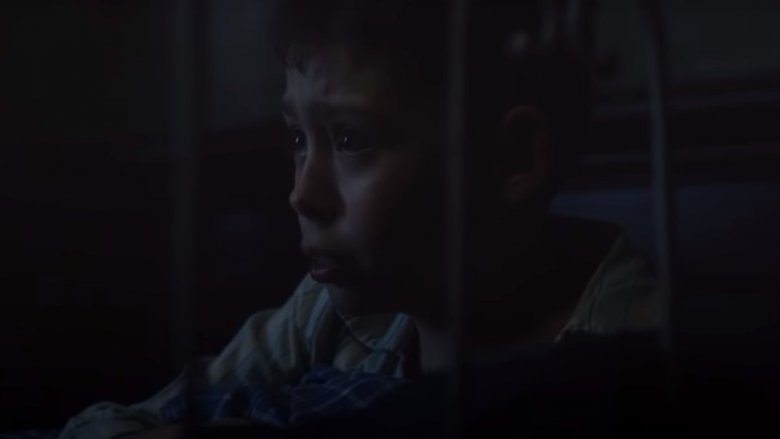 If fiction isn't your speed this Halloween, fear not! Netflix is also bringing in a horror series based on true events. Well, sort of. Haunted sits down with people who claim to have first-hand accounts of paranormal experiences. Ghosts, aliens, monsters in the night — it's all in here, and if these people are to be believed, it's all real. But far from simply filming a few folk talking about spooky campfire stories, the series will recreate those stories in terrifying detail, fleshing out the horror in imaginative new ways.
Part true terror and part cinematic creepfest, Haunted is bound to offer plenty of reasons to sit in front of the TV all day. And with the executive producers of the Purge films attached, you know Haunted will offer plenty of high caliber scares. Tune in when Season 1 drops on October 19.
Chilling Adventures of Sabrina — October 26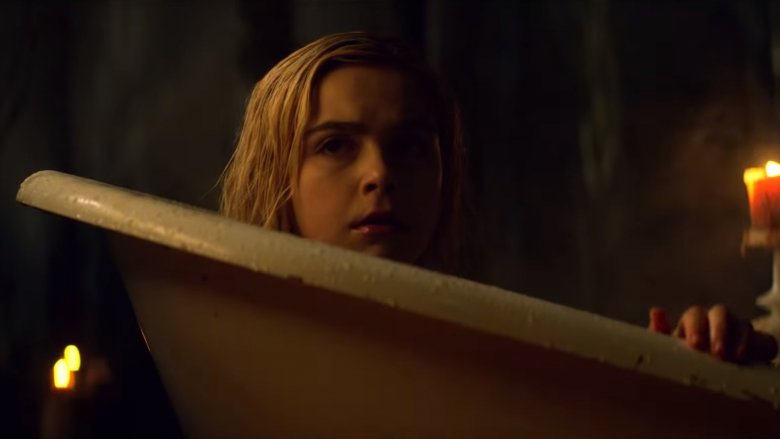 If you're looking for a horror-tinged version of the late '90s sitcom Sabrina the Teenage Witch, you're in the right place. The Chilling Adventures of Sabrina puts the classic Archie comics character smack dab in the middle of a battle against evil. Kiernan Shipka steps into the title role, playing the 16-year-old witch as she struggles to deal with her powers and the growing threat of darkness around her small town.
According to Entertainment Weekly, The Chilling Adventures of Sabrina was originally meant to act as a sister series to the CW's hit show Riverdale, with connections forming between the two shows as time went on. Once production moved over to Netflix, however, the idea of bridging the two shows was put on the back burner. It's still possible, but for now, The Chilling Adventures of Sabrina stands completely on its own. Take a look when it arrives on October 26.
Castlevania: Season 2 — October 26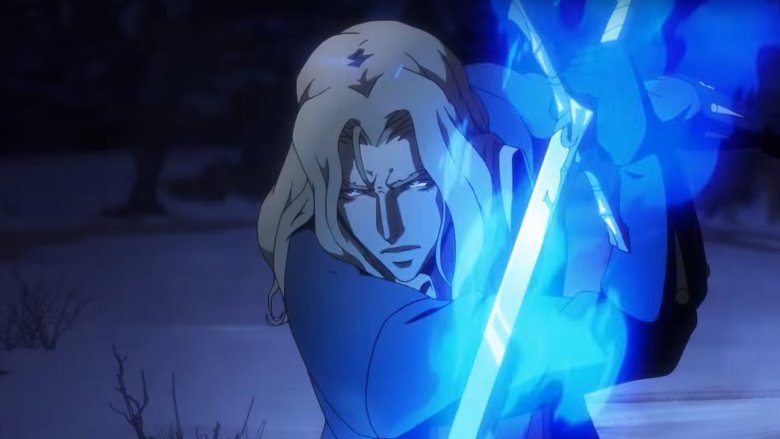 The first season of Netflix's hyper-violent Castlevania adaptation came out of the gates with solid reviews, and quickly built up a massive fan following. The story follows Trevor Belmont, the protagonist of Castlevania III: Dracula's Curse, as he battles the supernatural forces of Dracula. It doesn't get more exciting than that, and don't be worried if you've never played the games — Castlevania has plenty for both fans of the game and newcomers to love.
By all accounts, season 2 will pick up right where the first one left off, drawing viewers further into the horrifying world of 15th-century Wallachia. With horror and action in equal measure, Castlevania makes the perfect show to binge this Halloween season. If you haven't caught the first season yet, you'll have plenty of time to catch up before season 2 lands on October 26.
New thriller movies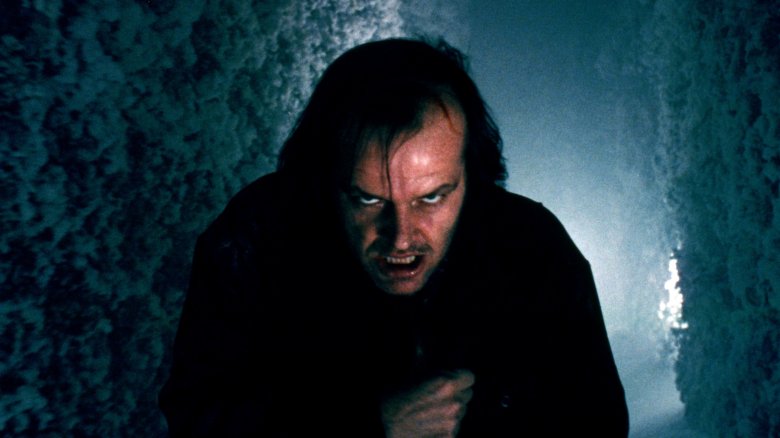 While Netflix will be putting out their usual selection of films and shows from all genres, Halloween calls for a special focus on the horror-based titles. From Stanley Kubrick's 1980 classic The Shining to 2017's teen chopfest Truth or Dare, there's a lot of new stuff on the way. Here's a breakdown of everything with a horror bent, from supernatural dramas to vampire action.
Oct. 1
Blade (1998)
Blade II (2002)
The Green Mile (1999)
The Shining (1980)
Oct. 3
Truth or Dare (2017)
Oct. 4
The Haunting of Molly Hartley (2008)