Stargirl: Joel McHale Cast As Starman On DC Universe Series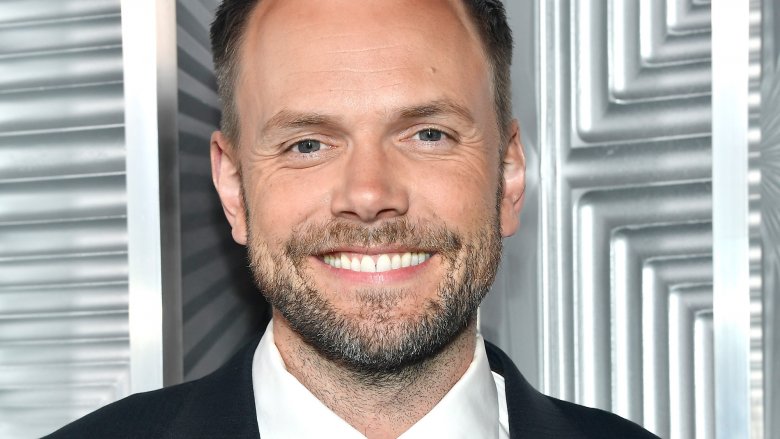 Getty Images
Joel McHale: actor, comedian, writer, television host, and now, superhero. 
Per Variety, the Community alum and former host of The Soup has been cast in the forthcoming DC series Stargirl. 
McHale, who recently starred as Agent Campbell in the baffling black comedy-drama The Happytime Murders, will portray Starman (a.k.a. Sylvester Pemberton) alongside Brec Bassinger's Courtney Whitmore, the titular Stargirl. McHale will bring to life the "Golden Age" iteration of the superhero in a recurring role on Stargirl, which is scheduled to launch on DC's streaming service, DC Universe. 
A socialite who transforms into an ultra-confident superhero, Starman swings his mysterious anti-gravity weapon known as the Cosmic Staff and takes down baddies as a member of DC's original superhero squad, the Justice Society of America. The remote incandescent body of their names isn't the only connection Stargirl and Starman have: Starman's old sidekick was Courtney's stepfather, Pat Dugan, who went by the vigilante moniker Stripesy when fighting crime. Additionally, it's Starman's Cosmic Staff that aids Stargirl in her mission to protect the world; she uncovers the weapon and uses it to keep humanity safe. 
Based on comic characters created by Geoff Johns, the former chief creative officer and president of DC Entertainment who has had an enormous impact on the DC television universe, the 13-episode Stargirl series follows Courtney as she balances life as a high school sophomore and life as a vigilante who "inspires an unlikely group of young heroes to stop the villains of the past." Johns created the Stargirl character nearly 20 years ago, in 1999; she's inspired by his late sister, Courtney, who died in the Trans World Airlines Flight 800 crash in July 1996. 
This recurring role in Stargirl represents a first for McHale. He's had plenty of television gigs in the past (Rick and Morty, Santa Clarita Diet, The Great Indoors, The X-Files, Randy Cunningham: 9th Grade Ninja, and his biggest role as Jeff Winger on Community, just to name a few), but hasn't ventured into superhero territory — at least not on the small screen. Most might not remember it, but McHale actually made his feature film debut as a banker named Mr. Jacks in Spider-Man 2. So while he technically isn't uninitiated in world of comic book adaptations, playing a hero rather than a civilian and appearing for more than just a few moments on a superhero project is something he hasn't done yet. With a hefty book of credits and ample experience with television roles of all kinds, McHale should impress as Starman. 
DC Universe is anticipated to roll out in the fall of 2019. Stargirl doesn't have a set release date as of this writing.