The Mandalorian: Star Pedro Pascal Shares Concept Art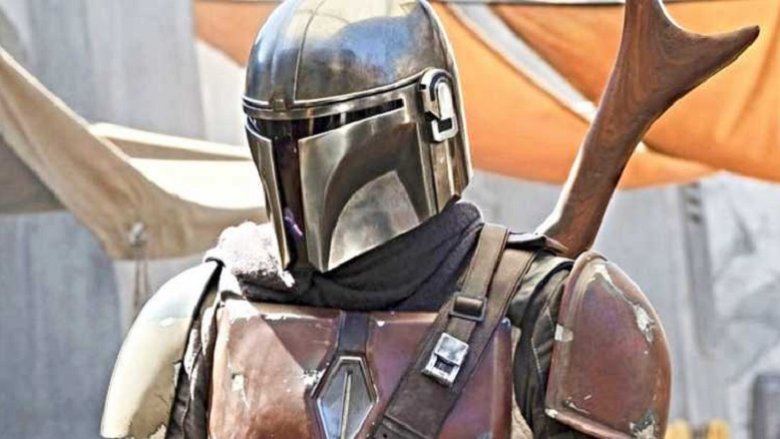 Disney
Pedro Pascal has shared an inside look at the concept art behind The Mandalorian.
The star of the forthcoming Disney+ streaming series took to Instagram to share artwork by Dave Filoni, an executive producer on the show who will also be directing the first episode. The two images bear a striking resemblance to the promotional photos which have been released thus far.
With a few minor tweaks, Filoni's sketches are very similar to the classic Mandalorian armor worn by Boba and Jango Fett in the Star Wars film series. The first is a bust of the titular character, while the second is a full-body rendering complete with a flowing cape and a holstered blaster. Pascal's succinct caption simply reads, "#DaveFiloni original."
News surrounding The Mandalorian has been flying fast and furious recently, with the finalized cast being revealed only yesterday. In addition to Pascal and the previously announced Gina Carano and Nick Nolte, the ensemble now includes Giancarlo Esposito (Breaking Bad), Carl Weathers (Predator), Emily Swallow (Supernatutral), Omid Abtahi (American Gods), and the great director/actor Werner Herzog, in what could rightfully be called a casting coup. Episode directors will include Filoni, Rick Famuyiwa (Dope), Deborah Chow (Better Call Saul, Jessica Jones), and Taika Waititi (Thor: Ragnarok).
Details regarding the series' plot have been largely kept under wraps, but one rumor has been making the rounds thanks to the website Making Star Wars, which claims to have an inside source close to the show's marketing team. According to this source, the first season will focus on an infant encountered by Pascal's Mandalorian during his travels, whom he is supposed to kill but ends up saving. This infant may or may not be the key to restoring Mandalore to its former glory, and if the rumor is true, it could have interesting ramifications for the Star Wars film series. The Mandalorian takes place years before the events of Star Wars Episode VII: The Force Awakens, meaning that the baby would be an adult in the current cinematic timeline — potentially paving the way for a crossover character. The source also claims that the lead character's armor will undergo a complete revamp by the third episode.
Of course, all of this is to be taken with a sizable grain of salt, since Disney has so far managed to keep plot details locked down tighter than Fort Knox. We'll have to wait to get the real skinny until the series debuts — unless, of course, Pascal sees fit to grace us with more behind-the-scenes info. Come on, Pedro, we know you're excited; there's nothing wrong with sharing a little of that excitement with the fans. What's the worst that could happen?
The Mandalorian is set to drop on Disney+ sometime next year. In the meantime, check out Filoni's artwork (exquisitely rendered on lined, yellow notebook paper).