Netflix's Dracula Series Finds Its Lead In Claes Bang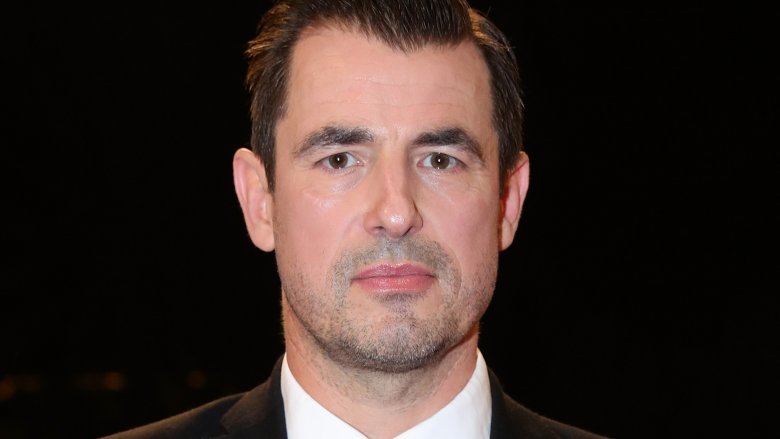 Getty Images
When the upcoming Dracula series finally premieres, it'll do it with a Bang.
Deadline confirmed on Wednesday that The Girl in the Spider's Web actor Claes Bang has scored the lead role on Dracula, the television co-production between Netflix and British broadcasting company the BBC. 
Created by Doctor Who and Sherlock masterminds Steven Moffat and Mark Gattis, Dracula will run for three 90-minute episodes, which are set to air on the BBC in the United Kingdom and on Netflix in all other territories. The show is based on — of course — the 1897 Gothic horror novel by Bram Stoker, and follows the vampire as he emigrates from Transvylania to Victorian London, clashes with Dutch doctor Abraham Van Helsing, and makes victims of many unassuming locals. The BBC's director of content Charlotte Moore has described the limited series as "unmissable event television."
For his part, Bang is well aware of the pressure he's under to deliver an enjoyable performance, but he couldn't be more excited about the chance to play the character who changed the way audiences thought about evil blood-suckers.  
"I am thrilled to be taking on the role of Dracula, especially when the script is in the hands of the incredible talents of Steven Moffat, Mark Gatiss, and the team responsible for Sherlock. I'm so excited that I get to dig in to this iconic and super-interesting character. Yes he's evil, but there's also so much more to him, he's charismatic, intelligent, witty and sexy," said Bang in a statement released alongside his casting announcement. "I realize that there's a lot to live up to with all the amazing people that have played him over the years, but I feel so privileged, to be taking on this incredible character."
As for Moffat and Gattis, they feel Bang is the perfect choice to play Dracula. 
"It was one of those moments — who else could it be than Claes," the pair said in a statement with Hartswood Films head Sue Vertue. "He has it all. Brilliant, gorgeous, charismatic, lethal. Tall, dark, and gruesome all at once."
Added BBC drama commissioning controller Piers Wenger, "Hell has a new boss... and BBC One has an outstanding new leading man. To say we have lucked out with Claes would be to underestimate the supreme talents of Steven, Mark, and the team at Hartswood and their knack for choosing the right actor to redefine an iconic role. Seriously exciting stuff."
Those involved with the Dracula series are clearly confident that Bang will captivate viewers, and there's little reason why everyone else should feel differently. Bang proved himself a formidable force with his lead role in Ruben Östlund's Palme d'Or-winning film The Square, and turned heads in The Girl in the Spider's Web. He should impress as the fanged vampire on Dracula — and even if he doesn't, he'll probably be still be an upgrade from the last TV Dracula, the critically despised Jonathan Rhys Meyers. 
Neither Netflix nor the BBC have announced a release date for Dracula.