Toy Story 4: New International Poster Promises Change Of Scenery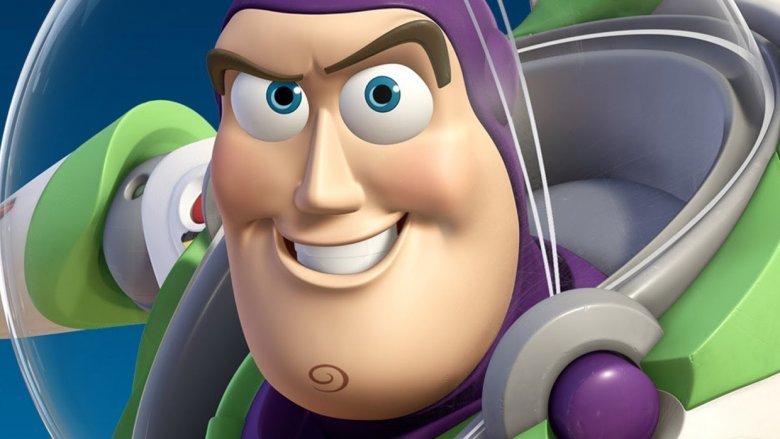 Disney-Pixar
It looks like Toy Story 4's new writer is thinking outside the (toy) box. 
A new international teaser poster released today implies that the gang will be heading to the carnival, as it features Woody tipping his hat in the foreground with a Ferris wheel visible in the distance. The title is also rendered in the style of a carnival attraction.
We got an idea that a change of setting might be in order from the teaser trailer released earlier this month, which featured Jordan Peele and Keegan-Michael Key as new characters Bunny and Ducky, respectively. The pair are seen in a carnival booth, bantering about the upcoming film and taking turns imitating Buzz Lightyear (who also makes an appearance, along with Woody). Of course, the self-referential nature of the trailer left it unclear as to whether any of the actual film's action would take place under the carnival's bright lights, but the new poster seems to confirm that this will indeed be the case. 
Collider points out that the long-gestating film has undergone a few notable changes during its development. When the film was first announced back in 2015, Pixar president Jim Morris indicated that the then-current script being worked on by scribes Rashida Jones and Will McCormack would feature a romantic comedy angle, possibly exploring the growing relationship between Woody (Tom Hanks) and Bo Peep (Annie Potts). But a lot can change in a few years; John Lasseter, the former Chief Creative Officer who at the time was poised to return to the directorial chair, has since taken a leave of absence from Pixar amid allegations of misconduct, and Jones and McCormack also left the project in 2017, citing "philosophical differences."
Earlier this year, Stephany Folsom (who made an uncredited contribution to Thor: Ragnarok) was hired to rework the script, and it stands to reason that her version may be significantly different from what Jones and McCormack initially envisioned. Toy Story 4 will mark Folsom's feature writing debut, and it's a big assignment — 2010's Toy Story 3 grossed over a billion dollars worldwide, tugged mercilessly at the heartstrings of fans, and won critical raves, and continuing the story in Pixar's inimitable hilarious-yet-poignant fashion will be a tall order. Directing from her script will be first-time helmer Josh Cooley, who wrote the excellent (and also relentlessly tearjerking) Inside Out.
The third film famously ended with Andy reluctantly leaving his treasured toy collection in the loving hands of young Bonnie as he headed off to college (excuse us while we fetch our tissues), and it's not at all clear how the change of setting will come about. Some kind of rescue mission being involved seems likely, in which our heroes will need an assist from Bunny and Ducky (who are exactly what they sound like) and fellow newcomer Forky (who is... well, a plastic fork with googly eyes). 
We'll have to wait and see what Cooley, Folsom and company have in store for us until Toy Story 4 hits theaters on June 21, 2019. Until then, feast your eyes on the gorgeous international poster below.