Hulu Orders Pilot Based On Vertigo Comic Sweet Tooth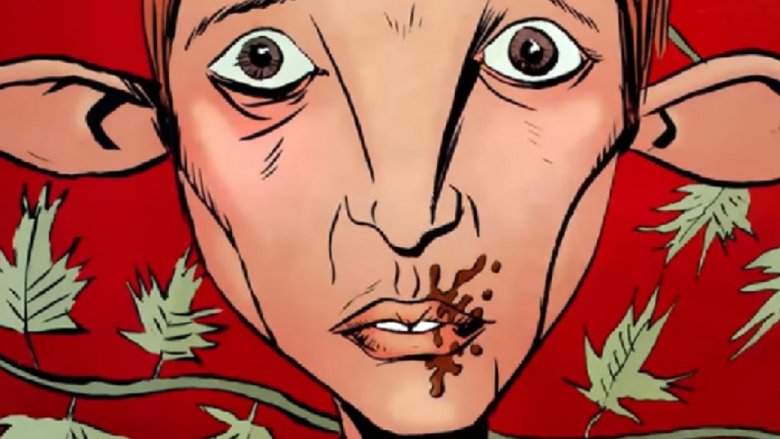 YouTube
The raiding of Vertigo by Hollywood continues.
Hulu has ordered a pilot for Sweet Tooth, based on the comic series created by Jeff Lemire and published by DC's Vertigo imprint. Team Downey, the production company headed by Robert Downey, Jr. and his wife Susan, will be co-producing. Deadline was first with the news.
Published between 2009 and 2013, Sweet Tooth is a post-apocalyptic fable centered on a 9-year old boy named Gus, who — along with many of the other characters populating his world — happens to a human-deer hybrid. After the death of his father, Gus encounters a morally ambiguous and mysterious protector named Jeppard, who promises to lead him to a sanctuary for children like him — but who may also be harboring dark secrets.
If it goes to series, Sweet Tooth would join a number of Vertigo adaptations which have enjoyed success on the small screen. iZombie is set to debut its fifth and final season next year on the CW, Lucifer has been picked up for a fourth season on Netflix after airing its first three on Fox, and Preacher recently wrapped up its third season on AMC.
Sweet Tooth is the brainchild of Jeff Lemire, a veteran scribe whose Dark Horse title Black Hammer was also recently picked up for potential adaptation on multiple platforms by Legendary Entertainment. Lemire has worked on multiple titles for both DC and Marvel, including penning the storyline that would go on to influence the 2017 feature film Logan.
Serving as showrunner will be Jim Mickle, whose 2013 feature We Are What We Are was one of the more interesting and cerebral horror flicks of its year. Mickle cut his teeth (no pun intended) on the small screen with Hap and Leonard, a SundanceTV series which recently got the axe after three seasons. Mickle created and co-executive produced the series, and helmed a handful of episodes.
Team Downey has thus far only produced a single offering — the 2014 legal drama The Judge — but looks to be on the brink of sinking its teeth into television production in a big way. In addition to Sweet Tooth, the production house has the Elisabeth Shue-starring drama Constance in the works at TNT, and a reboot of seminal courtroom series Perry Mason on tap for HBO. 
If picked up, Sweet Tooth would only be Hulu's second foray into the world of comics adaptations, after the well-received Marvel ensemble series Runaways. If it seems like a bit of quirky choice, well, this is by design. The property has been described as "Mad Max Meets Bambi," and if you can think of another creative work in the history of civilization that even partially matches that description, we'd like to hear about it. Its very premise will set Sweet Tooth apart in the increasingly crowded world of comics-derived works, and Hulu seems like a brilliant fit for just such a property. The streaming service has turned out exceptionally strong original programming as of late; in addition to Runaways, it's also struck critical gold with The Handmaid's Tale, Aaron Paul's cult drama The Path, and Stephen King-related series Castle Rock and 11.22.63. 
With Mickle and Team Downey aboard, Sweet Tooth  could help extend this winning streak. The streaming world is poised to get a whole lot more competitive in the very near future with the impending introduction of "Netflix Killer" Disney+, and Hulu looks to be serious about setting itself apart from the pack with an increasingly unique and inventive slate of original programming. 
We'll have more news on Sweet Tooth as it becomes available.