The Big Bang Theory To Cross Over With Its Spin-Off Series Young Sheldon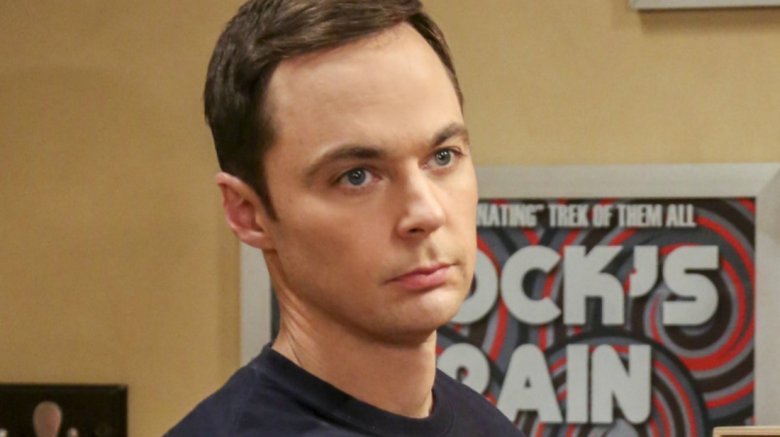 Another big bang is about to happen. 
Per The Hollywood Reporter, the ultra-successful CBS sitcom The Big Bang Theory will cross over with its own spin-off series Young Sheldon. 
The meeting of the two series is scheduled to take place in a December episode of The Big Bang Theory, during which that series' storyline will briefly collide with the prequel's timeline. 
Neither CBS nor production company Warner Bros. TV, which is behind both Big Bang and Young Sheldon, offered any concrete details on the impending crossover (the most important of which would be how it actually happens), but it's assumed that it will be explained away using — of course — science. Young Sheldon (Iain Armitage) and Adult Sheldon (Jim Parsons, who also narrates and executive produces the spin-off show) might meet one another after the latter somehow creates a rip in the space-time continuum or opens up a wormhole. Then again, maybe it'll be down to a more simplistic TV trope: young Sheldon gets sick, falls asleep, has a fever dream in which he meets his grown-up self, and is then left to ponder his very existence. We're just spit-balling here, gang.  
What we do know for sure about the crossover is that, alongside Armitage as little Sheldon, Lance Barber and Montana Jordan will cameo as their respective characters George Cooper Sr., Sheldon's father, and George "Georgie" Cooper, Jr., Sheldon's brother.  
While The Big Bang Theory has included adult versions of people from Sheldon's childhood — like Georgie, played on the show by Jerry O'Connell, and his mother, Mary, played by Laurie Metcalf — the series hasn't yet featured any characters as they appear on Young Sheldon. And understandably so – Young Sheldon takes place 30 years prior to The Big Bang Theory, making such tie-ins tricky to pull off. 
That said, CBS is determined to cross The Big Bang Theory over with Young Sheldon this December, and the prequel series' co-creator sees no reason why more crossovers can't happen in the future. During Deadline's Emmy Contenders in April 2017, Steve Molaro stated, "There's no reason why we can't keep going back and forth in this weird time portal that has been created between the two shows."
The Big Bang Theory is currently in its 12th and final season on CBS, so if Molaro and the rest of the minds behind the two series want more crossovers, they'd better act fast.