Netflix Renews Bojack Horseman For Season 6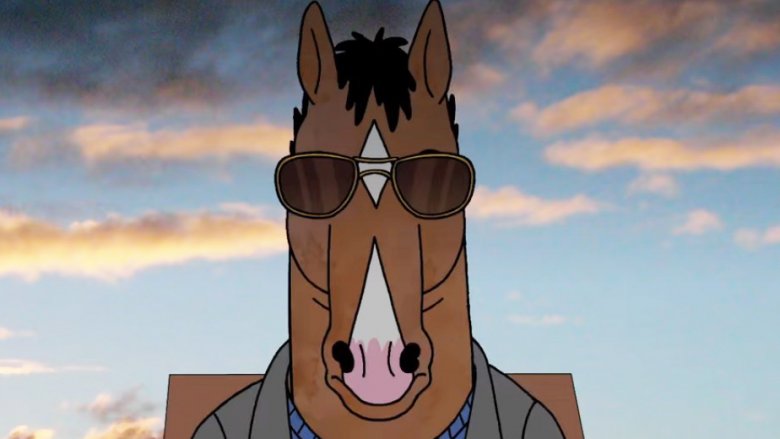 Netflix
Bojack Horseman is not done running in circles for Netflix.
According to The Hollywood Reporter, Netflix has given the green light to a sixth season of the critically exalted animated series, ending what little speculation there might have been on the matter. Although Netflix famously doesn't release its viewership numbers, there wasn't much doubt that Bojack — the fifth season of which stands at a sterling 100 percent on Rotten Tomatoes — would be back for another round given the series' ever-increasing stature among critics and fans alike.
In light of recent events, however, faithful viewers can be forgiven for indulging in the tiniest sigh of relief. The announcement comes in the midst of an absolute bloodbath of recent cancellations by the streaming giant, including the Marvel series Iron Fist and Luke Cage (both of which bit the dust within a week of each other) and the announced ends of House of Cards and Orange is the New Black, which both debuted in 2013 and helped put Netflix original content squarely on the map.
For those uninitiated, Bojack Horseman follows the travails of the title character, a washed-up, alcoholic, self destructive mess of a talking horse (Bojack's world is humorously populated both by humans and anthropomorphic animals of all kinds) as he attempts to get his life and acting career back on track. Created by Raphael-Bob Waksberg, the series stars gravel-voiced comedian Will Arnett in the lead role, with a main supporting cast featuring Aaron Paul, Alison Brie, Amy Sedaris, and Paul F. Tompkins. 
No release date has been announced, but this is typical of the series, which favors surprise announcements shortly before the release of each season. If history is any indication, though, we can expect to see Bojack season 6 sometime in 2019. If you are unfamiliar with the series, this will give you plenty of time to catch up — and you'll want to do that. Bojack Horseman just might be the best series on television right now, and it only seems to get funnier and more heart-wrenching with each passing season.