The Last Jedi Director Addresses Fan Backlash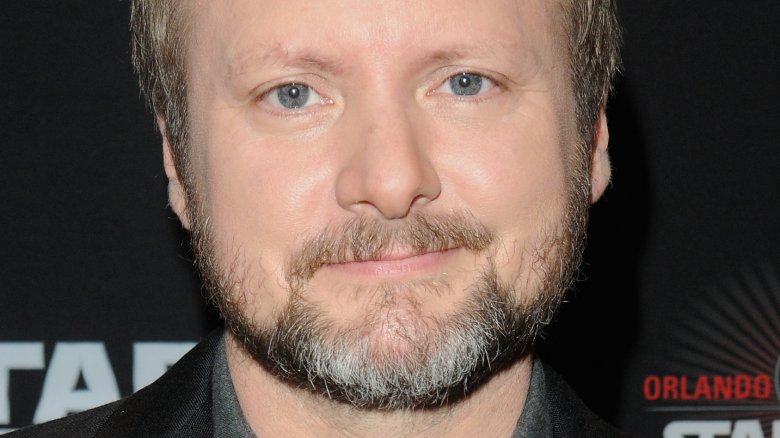 Getty Images
Rian Johnson isn't letting Last Jedi naysayers get him down–but he also isn't letting Last Jedi lovers make him oblivious to the discussion surrounding the latest Star Wars film. 
After witnessing almost a week's worth of critical coverage, fan reactions, bouncing review aggregator scores, and plenty of chatter on social media, The Last Jedi writer-director addressed the backlash the film has received, which ranges from viewers finding fault with how certain characters were portrayed to fans pointing out inconsistencies between it and The Force Awakens.
When one fan asked Johnson whether he thinks it's a good thing that The Last Jedi is "polarizing to many," he answered in a manner so calm, you'd swear he closed his eyes and became one with the Force when typing it out. 
"The goal is never to divide or make people upset," Johnson wrote. "But I do think the conversations that are happening were going to have to happen at some point if Star Wars is going to grow, move forward, and stay vital."
Johnson's statement here is an fresh extension of what he told Business Insider in a recent interview, during which he explained that he understands why fans would be disheartened with a new Star Wars film if it didn't fully satisfy their expectations. 
"I'm aware through my own experience that, first of all, the fans are so passionate, they care so deeply... but it's because they care about these things [that] it hurts when you're expecting something specific and you don't get it from something that you love. It always hurts, so I don't take it personally if a fan reacts negatively and lashes out on me on Twitter. That's fine. It's my job to be there for that," said Johnson. "Every fan has a list of stuff they want a Star Wars movie to be and [what] they don't want a Star Wars movie to be. You're going to find very few fans out there whose lists line up."
Johnson continued, noting that if he wrote The Last Jedi "wondering what the fans would want, as tempting as that is, it wouldn't work." This is down to the fact that he simply wouldn't be able to please everyone. "People would still be shouting at me, 'F*** you, you ruined Star Wars,' and I would make a bad movie. And ultimately, that's the one thing nobody wants," he stated. 
The filmmaker was quick to clarify that the majority of responses he's gotten on social media have been "really lovely." Added Johnson, "There's been a lot of joy and love from fans. When I talk about the negative stuff, that's not the full picture of the fans at all."
While fans have been split on The Last Jedi (audiences stamped it with a dismal 54 percent approval rating on Rotten Tomatoes), critics have praised the film for for "honor[ing] the saga's rich legacy while adding some surprising twists" and dishing up "emotion-rich action." The Last Jedi has also performed exceedingly well at the box office, scoring the second biggest opening of all time (just behind its predecessor, The Force Awakens) when it took home $220 million in its first weekend out. 
Still, even with Johnson's level-headed response and the critical crowd bolstering the flick, it seems unlikely that the Last Jedi disagreements will die down any time soon. We suppose it's simply comes with the territory.