That's What's Up: How these villains could make their first MCU appearance in Avengers 4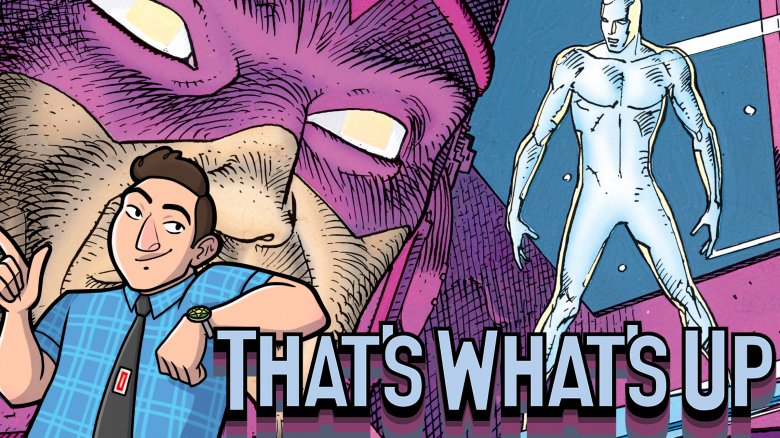 Each week, comic book writer Chris Sims answers the burning questions you have about the world of comics and pop culture: what's up with that? If you'd like to ask Chris a question, please send it to @theisb on Twitter with the hashtag #WhatsUpChris, or email it to staff@looper.com with the subject line "That's What's Up."
Q: Every Marvel movie has introduced at least a few new characters, so with Avengers 4 looming on the horizon, do you think we'll get any new villains for the Marvel Cinematic Universe?  — via email
If I had to guess — and you asked, so I do — then I'd say that the heroes of the MCU are probably going to have their hands full with Thanos when they finally return to the screen, if for no other reason than it would be pretty weird to keep him retired on his farm planet while the good guys went off to do something else. At the same time, those movies have consistently done a better job than any other live-action superhero stories of juggling multiple villains. Infinity War was definitely the Thanos Show, but it also threw in a cameo from the Red Skull and the entire Black Order, which was good news for whoever had Proxima Midnight in the "who's the most obscure Marvel character who will make it into a movie" pool.
By the same token, Captain America: Civil War was built around a conflict between Cap and Iron Man, but also featured Crossbones and Baron Zemo, and still had enough room to introduce Black Panther and Spider-Man. That's not just something that's limited to those big crossover epics, either — Spider-Man: Homecoming had the Vulture, the Lizard, the Tinkerer, the Prowler, two Shockers, an antagonistic version of Damage Control, and — if you really want to get technical about it — Agent Venom. Point being, there always seems to be room for a few more bad guys, and if the MCU's going to introduce a few more villains next time around, here's how I think they could do it.