Halloween: Why Jamie Lee Curtis Cried During The First Day Of Filming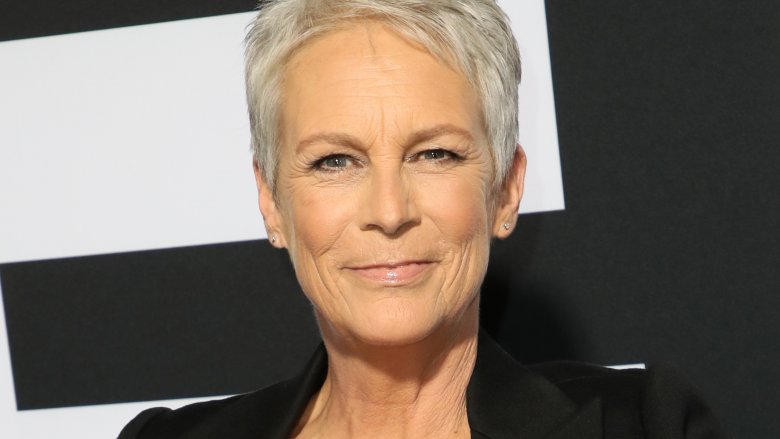 Getty Images
Jamie Lee Curtis poured blood, sweat, and literal tears into the recently released Halloween sequel. 
Chatting with Entertainment Weekly, Curtis, who reprises her role as Laurie Strode for the David Gordon Green-directed horror movie, admitted that she burst into tears when she stepped on set for the first day of filming — and could hardly stop the tears from falling until principal photography was over. 
The reason for the waterworks? It's an emotional one, so strap in. 
During day one of production, Curtis reunited with Halloween producer Malek Akkad, whose father, Moustapha Akkad, had a hand in crafting director John Carpenter's 1978 original and oversaw the film series through to Halloween: Resurrection. Curtis had met Akkad as a child, eventually growing close to him as he served as a production assistant on Halloween 4: The Return of Michael Myers in 1988, an associate producer on Halloween H20: 20 Years Later in 1998, and a co-producer on Halloween: Resurrection in 2002. 
The reunion was bittersweet, as seeing Malek again reminded Curtis not only of the wonderful memories they created together, but also of the tragedy that befell the Akkad family: In 2005, Akkad's father Moustapha and his sister Rima were killed following an Al-Qaeda terrorist attack in Amman, Jordan. 
"The first day I was on set I walked up [for] a scene that's not in the movie, and I walked in, and the first person I saw was Malek Akkad. [He] is the son of Moustapha Akkad, who was the producer of Halloween, and he was killed in a bombing with his daughter, Rima. Malek lost [his] father and sister, horribly. Real horror. Real life, horrific trauma," Curtis explained. "So for me to see Malek, who I knew as a child, standing on the set of Halloween 40 years later with Laurie returning — needless to say, I started crying the day I arrived, I didn't stop crying until the day I left."
Returning to the Halloween franchise for another film, again stepping into the scream queen character she originated back in the late 1970s, already meant so much to Curtis, who has often expressed her love for and commitment to the Halloween series and her gratitude to original director Carpenter. Seeing Akkad again for the first time in two decades and for the first time since Moustapha's passing 13 years ago took Curtis' existing feelings of fondness and gratitude and intensified them — and we can't say we blame her for shedding more than a few tears. 
Ultimately, Curtis' cries didn't affect her performance in Halloween, which broke a ton of box office records and was applauded as "a 40-years-in-the-making follow-up that will scare the crap out of you" when it debuted on October 19.