Guardians Vol. 3: Marvel Reportedly Eyeing Female Directors To Replace James Gunn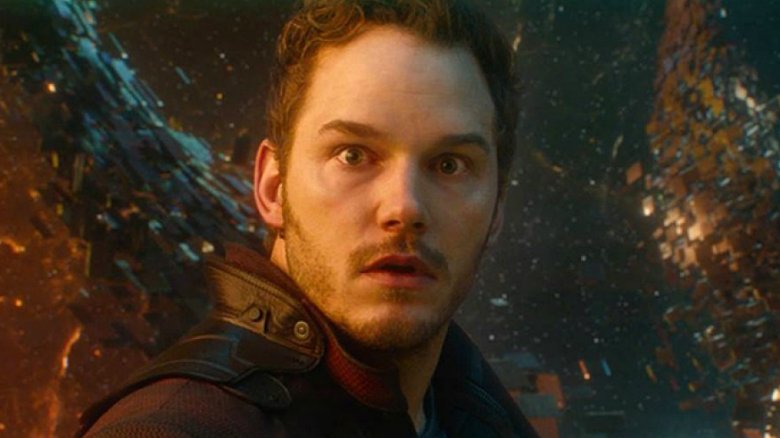 A lady might take the lead on the last Guardians of the Galaxy movie. 
Rumor has it that Marvel Studios is eyeing female filmmakers to replace James Gunn as the director of Guardians of the Galaxy Vol. 3. 
This tidbit comes to us from DanielRPK of Super Bro Movies, who tweeted on Friday that he heard from "someone pretty reliable" that Marvel wants a female director for the third Guardians movie, which lost director Gunn in July 2018 after the Walt Disney Company became aware of controversial past tweets of his and subsequently fired him. 
DanielRPK stressed that this is just a rumor, but around the same time he shared the unconfirmed information, Omega Underground co-founder and editor-in-chief Christopher Marc spoke about it as well, seemingly backing up the buzz. Marc posted on his Twitter page, "Hearing that the bulk of the directors Marvel is looking at to replace James Gunn on GUARDIANS 3 are ladies and the names are fantastic!" 
While Marc didn't drop any names, Super Bro Movies' Jackson Hayes did. Hayes reported that the outlet was "provided the rumored shortlist of directors that are potentially up for the position." The list reportedly includes Mudbound filmmaker Dee Rees, Breaking Bad and Game of Thrones director Michelle MacLaren, Star Trek 4 director S.J. Clarkson, and Academy Award-winning filmmaker Jane Campion. 
Known for her 2011 art drama film Pariah, her 2015 made-for-television movie Bessie, and her 2017 Oscar-winning film Mudbound, Rees has gained a sparkling reputation for her "visionary artistry and immaculate storytelling." She hasn't yet dipped her toes into the world of action movies or comic book films, but her experience helming features, penning screenplays, and directing episodes of Empire, Philip K. Dick's Electric Dreams, and When We Rise has made her one of Hollywood's brightest talents. 
As for MacLaren, her credits outside Breaking Bad and Game of Thrones include Westworld, Modern Family, The Deuce, The Leftovers, The Harsh Realm, The X-Files, and so much more. She's also set to direct Universal's Cowboy Ninja Viking, the upcoming feature film based on the Image Comics series of the same name created by writer A.J. Lieberman and artist Riley Rossmo. Guardians of the Galaxy's own Chris Pratt (known in the Marvel Cinematic Universe as Star-Lord) actually top-lines Cowboy Ninja Viking, so if MacLaren scores the Guardians Vol. 3 gig, it'll mark the second collaboration between her and Pratt. The fact that she may already have a comic book movie under her belt by the time the third Guardians film starts shooting – Cowboy Ninja Viking is on a production hiatus, while Guardians Vol. 3 isn't expected to begin filming until February 2021 — gives her another leg-up on the rumored competition. 
As for Clarkson, she's also no stranger to the world of comic-to-screen adaptations — particularly projects in the Marvel world. Clarkson has worked on Jessica Jones and The Defenders, having directed two episodes of each of the Marvel-Netflix series. Additionally, she's helmed installments of Orange Is the New Black, Hunted, Dexter, Ugly Betty, Doctors, EastEnders, and Bates Motel. Despite predominantly working on TV shows rather than on feature films, Clarkson seems a solid fit for Guardians of the Galaxy Vol. 3 given her standing relationship with Marvel. 
Campion would be a surprising choice to direct Guardians Vol. 3, considering both her track record of helming dramatic films and the fact that she's mostly focused on directing for television over the past few years, but she has just as much experience (and more in some cases) in the industry as the other three rumored contenders. A maverick pick for sure, Campion could still do something amazing with the Guardians three-quel should she land the job. 
Of course, this is all simply speculation as of this writing. Even if Marvel genuinely has narrowed down its choices for the new Guardians Vol. 3 director to Rees, MacLaren, Clarkson, and Campion, the studio still has a tough decision to make in settling on just one for the gig. All four women have the creative wherewithal to do the movie justice, but regardless of which filmmaker Marvel selects, a wave of backlash is bound to crash down after the studio confirms who will take Gunn's place. The director who steps up to the plate will have big shoes to fill and a sea of fans to please, especially since Marvel is still using Gunn's Guardians Vol. 3 script. 
We trust that whomever Marvel taps to direct Guardians of the Galaxy Vol. 3, they'll be fantastic. Until the studio makes a formal announcement in that regard, check out the facts about the galaxy-saving A-holes that you probably don't know.