Dark Phoenix Delayed, New Deadpool Movie Coming In December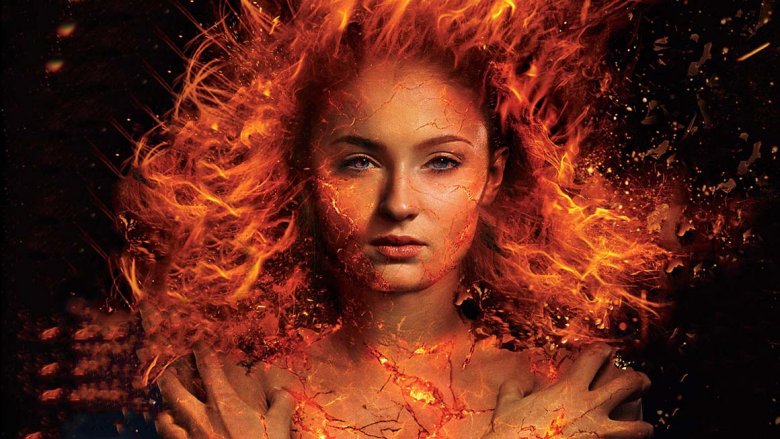 Twentieth Century Fox has just overhauled its movie release schedule, playing musical chairs with its many upcoming projects. 
According to a recent scoop by Deadline, the studio has delayed its upcoming Simon Kinberg-directed superhero flick Dark Phoenix yet again, pushing the Sophie Turner-starrer from a Valentine's Day debut on February 14, 2019 to an early summer opening on June 7, 2019. 
The switcheroo sees Dark Phoenix slide into the spot Gambit, the much-maligned Marvel-Fox project led by Channing Tatum that has been trudging through rings of development hell for years, once occupied. Instead of debuting on June 7, 2019, Gambit will bow in theaters on March 13, 2020 — assuming nothing else goes wrong behind the scenes, that is.
But what about the debut date Dark Phoenix is abandoning? Which film will all the smitten couples be able to see on the day of love? Though the studio likely didn't make the decision based on whether it would save anyone's Valentine's Day plans, Fox chose to push Alita: Battle Angel into the February 14, 2019 slot. An adaptation of Yukito Kishiro's beloved manga Gunnm (a.k.a. Battle Angel Alita), the Robert Rodriguez-directed cyberpunk action pic was supposed to launch on December 21, set to go up against the Transformers spin-off Bumblebee, James Wan's highly anticipated Aquaman, the Will Ferrell and John C. Reilly romp Holmes and Watson, Robert Zemeckis' unique drama film Welcome to Marwen, and the Natalie Portman-Jude Law musical drama Vox Lux. 
As for what movie Fox will release in place of Alita: Battle Angel, here's where things get interesting. 
Sources tell Deadline that Fox is planning to release another version of Deadpool 2 in theaters on December 21 — an "untitled Deadpool movie" that's reportedly a PG-13 cut of the sequel originally too raunchy for youngsters to watch. Fox hasn't confirmed or denied this supposition, only asserting that more Deadpool goodness is coming in December. 
However, the Merc with a Mouth actor Ryan Reynolds did tweet out a photo of Deadpool reading an adult Fred Savage a book — a clear nod to the frame story of The Princess Bride – and Collider reports that the secret Deadpool project is indeed a teenager-friendly version of Deadpool 2 that will feature Savage in some capacity. Again, Fox hasn't come forward to say this is all legit, but at the very least, fans can prepare for extra Deadpool fun this holiday season. 
Shifting focus back to Dark Phoenix, news of the postponement comes just a day after Fox unleashed the first trailer for the film, which was met with giddy glee and bold-faced disappointment in equal parts. The studio delaying Dark Phoenix yet again — first from November 2018 to February 2019, and now from February of that year to June — is frustrating, but in light of the response to the footage, it actually might be a good thing. 
January and February are two months that are considered "dump months," or the times of the year where film studios roll out "bad or unwanted" projects because they know not many people are racing to theaters to catch the latest releases. While it's debatable which month is the best to launch a movie, generally speaking, summer debuts tend to perform better at the box office than do late winter/early spring ones. Here's to hoping Dark Phoenix can score big when it finally opens in theaters in its shiny new release window.