Gambit: Simon Kinberg Says Film Will Have 'Romantic Or Sex Comedy Vibe'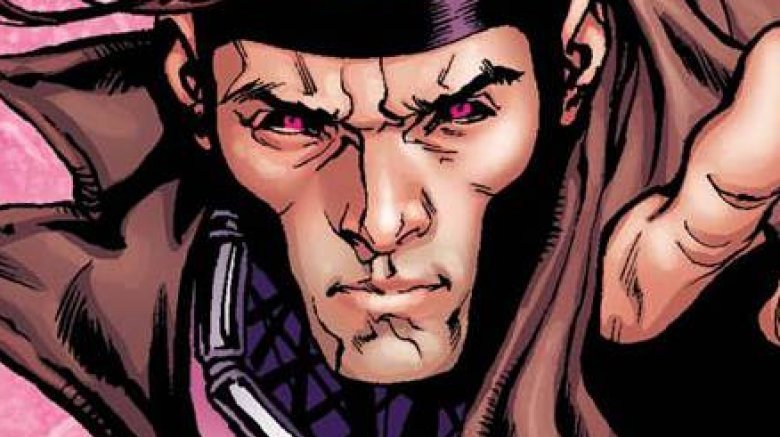 Twentieth Century Fox is apparently planning to do a little genre-crossing with Gambit, as producer Simon Kinberg told IGN that the comic book movie starring Channing Tatum will have a "romantic or sex comedy vibe" to it. 
Kinberg, who has produced several films in the X-Men franchise and who is set to make his directorial debut when Dark Phoenix launches in February 2019, explained that Gambit the movie will capitalize on the characteristics of Gambit the card-throwing Cajun mutant to arrive at the rom-com-esque tone. 
"When you look at Gambit, he's a hustler and a womanizer and we just felt like there was an attitude, a swagger to him, that lent itself to romantic comedy," said Kinberg.
He then back-tracked a bit, clarifying that he uses the term "romantic comedy" quite loosely, in the same way he uses the term "western" to describe Logan, director James Mangold's gritty superhero pic that painted the titular character as weary, time-weathered, and up against fierce adversity. 
"It's not like they're gunslingers at high noon in Logan. It's just a vibe," Kinberg explained. "And I would say the vibe of Gambit has a romantic or sex comedy vibe to it. While it is also still very much a superhero movie with villains and heroes, as all these movies are."
Some may find all of this a little nutty, but it kind of makes sense. Let us explain. 
In the Marvel comics, Gambit, whose real name is Remy Etienne LeBeau, has often been portrayed as a ladies' man. (Think Don Draper, but with the added abilities to transmute substances into poison, see the future through tarot cards, and manipulate thermal energy.) Gambit eventually settled down — and remained faithful, we might add — with fellow mutant Rogue, jumping into a whirlwind relationship that many consider to be among the best romances in Marvel history. So, yeah, Gambit feeling like a mix of kickass superhero mania and mushy-gushy romantic comedy goofiness doesn't seem quite so outlandish. 
Even more so, both producer Kinberg and Tatum, who is set to play Gambit himself, have experience in the romantic movie department. Kinberg previously produced Disney's live-action remake of the romantic fantasy classic Cinderella and wrote the romantic action comedy Mr. & Mrs. Smith. And anyone who's been alive for the past decade will know that before Tatum made us cry with laughter in 21 Jump Street and before he took on more high-brow roles in projects like Foxcatcher and The Hateful Eight, he was stealing hearts across the globe in romantic comedies and romantic dramas like She's the Man, Dear John, 10 Years, and The Vow. 
Tatum is no stranger to the action movie world either, having starred in more high-octane pics than we can list here, so he should have no problem playing a smooth-talking superhero who can woo the ladies as easily as he can take down villains. Tatum: Once a rom-com icon, always a rom-com icon? 
It's good to hear any kind of update on Gambit, considering the film has traveled along a pockmarked road to development. Gambit was initially slated to debut in theaters in October 2016, but, thanks to numerous setbacks, got delayed to 2019 — first from February 14 and then to June 7. Troubles didn't end there, sadly, as original director Gore Verbinski exited the film in January 2018, citing scheduling issues. Less than two weeks later, Fox pulled Gambit from its production schedule. 
But now, things are looking brighter than ever for the project. 
Alongside his discussion of the film's unique tone, Kinberg revealed that the hope is to get Gambit behind cameras in 2019.
"Gambit has a great script and we're looking to start that movie early next year," he said. 
The very same day Kinberg's interview with IGN went live, Deadline reported that the film scored a new release date. Fans can mark their calendars for the superhero-rom-com mash-up on March 13, 2020.