A Quiet Place Sequel Scores 2020 Release Date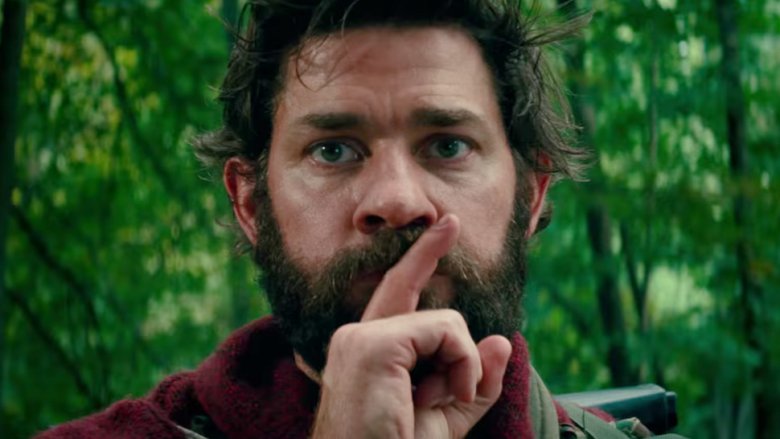 Here's some news horror movie fans won't be able to stay quiet about. 
Coming off the sweeping commercial success (hello, $332.5 million in worldwide earnings!) and critical acclaim (what's up, reviewers who called the film "one of the most inventive and beautifully crafted and acted" horrors in recent history?) of John Krasinski's A Quiet Place, Paramount Pictures has stamped the sequel with an official release date. 
Deadline confirms that the sequel to A Quiet Place will creep into theaters on May 15, 2020. 
Krasinski, who co-wrote, directed, and starred in A Quiet Place, is working on the follow-up film's script and is set to produce, but he hasn't been tapped to direct as of this writing. It's unclear whether Krasinski will get behind the helm a second time, or if Paramount will select a different filmmaker to bring to life the next chapter in the blossoming horror franchise. 
If Krasinski does end up funneling his creative talents into just producing and portraying family-man-slash-engineer-slash-survivalist Lee Abbott perhaps the studio will hire someone like The Witch filmmaker Robert Eggers; It Follows helmer David Robert Mitchell; It Comes at Night director Trey Edward Shults; or even new kid on the horror movie-making block Ari Aster, who debuted his first-ever film Hereditary earlier this year, to direct the A Quiet Place sequel. Get Out filmmaker Jordan Peele would be an excellent choice for the gig, but he has his hands full working on Us, the next of his four "social thrillers" that stars Lupita Nyong'o, Winston Duke, Elisabeth Moss, Tim Heidecker, Anna Diop, and Yahya Abdul-Mateen II. 
We'll keep you updated with all things related to the A Quiet Place sequel as more information becomes available.