Anna Diop, Yahya Abdul-Mateen II Cast In Jordan Peele's Us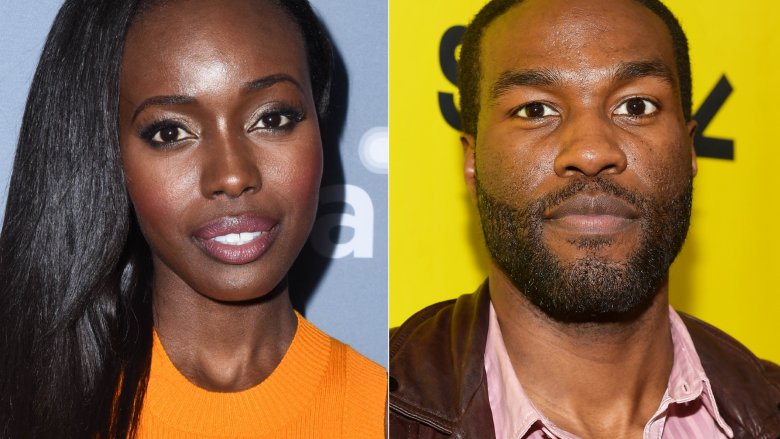 Getty Images
Count Anna Diop and Yahya Abdul-Mateen II as one of us — literally. 
The pair have been cast in writer-director Jordan Peele's forthcoming thriller flick Us, Deadline has confirmed. 
Diop, who will soon make her DC Extended Universe debut as Starfire in the gritty and apparently Batman-averse live-action series Titans, and Abdul-Mateen II, who will make a splash alongside Jason Momoa in director James Wan's Aquaman this December, join a bundle of big names in Us. The Handmaid's Tale actress Elisabeth Moss, also known for her work as Peggy Olson on Mad Men; comedian Tim Heidecker; and Black Panther stars Winston Duke and Lupita Nyong'o all hold roles, although concrete details on their characters haven't yet been revealed. 
Us is said to focus on one black couple, played by Duke and Nyong'o, and one white couple, played by Moss and Heidecker. It's unclear how Diop and Abdul-Mateen II fit into the narrative (Peele and producers Sean McKittrick, Jason Blum, and Ian Cooper are keeping details under tight wraps), but we can speculate that the people they play will get tangled up in some heart-stopping situations and are likely engaged in tumultuous relationships with the rest of the film's characters. 
Like Peele's genre-bending, Oscar-winning breakout film Get Out, Us is a "social thriller" that demonstrates how the "best and scariest monsters in the world are human beings," and explores "what we are capable of especially when we get together." Peele once explained that with this style of film, he aims to dive into "different social demons, these innately human monsters that are woven into the fabric of how we think and how we interact." He added that "each one of [his] movies is going to be about a different one of these social demons." 
Might Us center around the insidious nature of modern relationships that appear healthy but are actually toxic? The trouble that arises when one partner cheats on the other and tries to keep their adultery concealed? Possibly, but we suspect there's something much larger — and far more terrifying — at play in Us. 
Whomever Diop and Abdul-Mateen II end up playing in Us, we're completely sold. A cast comprised of Academy Award-winners and Emmy nominees? A script penned by Peele himself? The promise that the film is a "new nightmare" from the dude who made everyone afraid to ask their significant other where the car keys are? And now two more talented actors in the mix? Yeah, color us keen. 
Us is set up for a March 15, 2019 debut.