Matt Smith Cast In Star Wars: Episode IX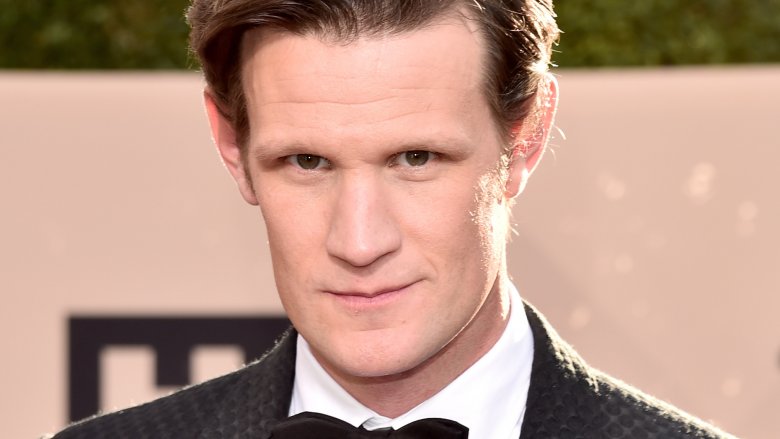 Getty Images
After Matt Smith made the move from the TARDIS to Buckingham Palace, he's now heading for the galaxy far, far away. 
Variety reports that the Doctor Who and The Crown alum has been cast in Disney and Lucasfilm's Star Wars: Episode IX. 
The only detail that the studios were willing to dish up regarding Smith's involvement is that he scored a "key role." There's been no word on whether Smith will join Rey (Daisy Ridley), Poe Dameron (Oscar Isaac), and Finn (John Boyega) and represent the spark that reignites the Resistance, or if he'll befriend Kylo Ren (Adam Driver) and fight for the Empire. (Standing at an even 6 feet in height, Smith is certainly tall enough to be a Stormtrooper.)
Whether he's a rule-breaking rebel or an Empire-allegiant scoundrel, Smith will share the screen with fellow Star Wars franchise newcomers Keri Russell (whom many believe will play Rey's mother), Dominic Monaghan, Richard E. Grant, and Naomi Ackie.
Star Wars favorite Billy Dee Williams will also return for Episode IX, set to reprise his iconic role as Lando Calrissian. Additionally, Luke Skywalker actor Mark Hamill is lined up to circle back around after apparently perishing at the end of The Last Jedi. Episode IX will mark the final appearance of Carrie Fisher's Leia Organa, utilizing footage originally filmed for The Force Awakens to give the actress, who sadly died in December of 2016, a proper Star Wars saga send-off. 
Smith certainly has the acting chops to deliver a stellar performance in the impending space-faring series installment, having played the Eleventh Doctor on BBC's beloved sci-fi show Doctor Who from 2010 to 2014 and Prince Philip, Duke of Edinburgh on the Netflix historical drama The Crown from 2016 to 2017. His turn as the timey-wimey Doctor earned him a BAFTA nomination in the Best Actor category, and his performance as Prince Philip landed him an Emmy nod for Outstanding Supporting Actor in a Drama Series. 
It's clear that no matter what Episode IX has in store for Smith, he can tackle it with ease — and a whole lot of British charm.
Written and directed by J.J. Abrams, Star Wars: Episode IX is set to launch on December 20, 2019.