The Best 2018 Fantasy Movies No One Is Talking About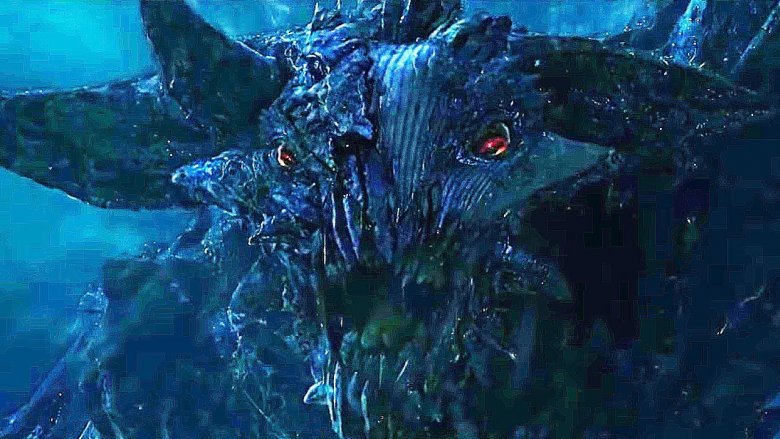 Plenty of major movies have highlighted 2018 so far, from smashing successes like Black Panther and Avengers: Infinity War to epic flops like A Wrinkle in Time. These have been kept on constant parade, captivating our attention and leaving us with little time for anything else. And the year's blockbusters aren't going to give up the stage anytime soon, with sure-to-be hits like Venom, Aquaman, Mortal Engines, and Fantastic Beasts: The Crimes of Grindelwald on their way to theaters in the coming months.
But while we salivate over the lustrous shine of these big-budget releases, we shouldn't forget that behind each huge hit we see soaking up those front-page stories, there are a host of other high-caliber producers, directors, and actors excelling at their craft in the shadows — and movies with heart and soul, great storylines, and actors on the rise.
They can leave you both pleasantly entertained and much more deeply satisfied, whether you're watching a thought-provoking film like The Endless or a lighter tale like The Man Who Killed Don Quixote. Luckily for you, you don't have to worry about missing any of them — we've rounded up some of our favorites for you right here, in this look at the best 2018 fantasy movies that no one is talking about.
Annihilation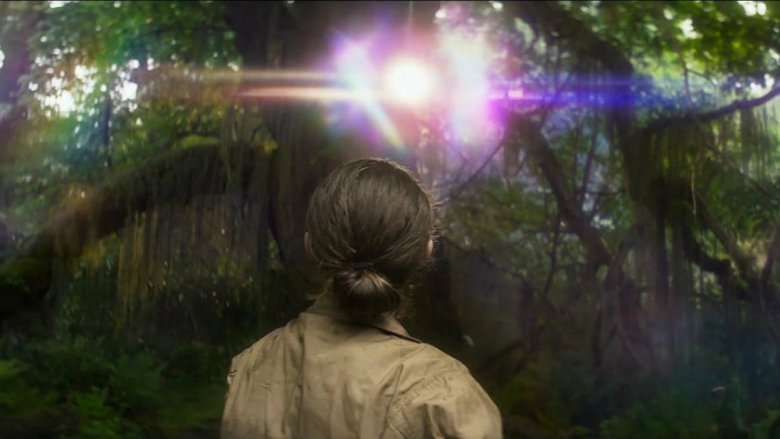 This one is a mind-bender that's worth its weight in gold — or more, most likely, especially if you bought the digital copy. Based on the first book in Jeff VanderMeer's The Southern Reach Trilogy, Annihilation marks Alex Garland's second outing as a director after his successful debut with 2015's Ex Machina — and once again, he delivered.
The story is told from the perspective of Lena (Natalie Portman), an army vet and cellular biology professor. She joins an intrepid band of women as they enter "The Shimmer," a mysterious area in the swamplands of Florida where some abnormal activity has been taking place ever since a meteor struck. Lena's primary goal is to find out what happened to her husband Kane (Oscar Isaac), currently in a coma after returning from the Shimmer as the lone survivor of a doomed expedition.
Looking for answers, the group pushes towards the center of the phenomenon, but things begin to unfold (or more accurately evolve), as the group finds themselves fighting against the environment, each other... and even themselves. With Annihilation, Garland has created "an intelligent film that asks big questions and refuses to provide easy answers." It's a fascinating stretch of the imagination, simultaneously pushing the viewer to freakish levels of stress and wonder.
I Kill Giants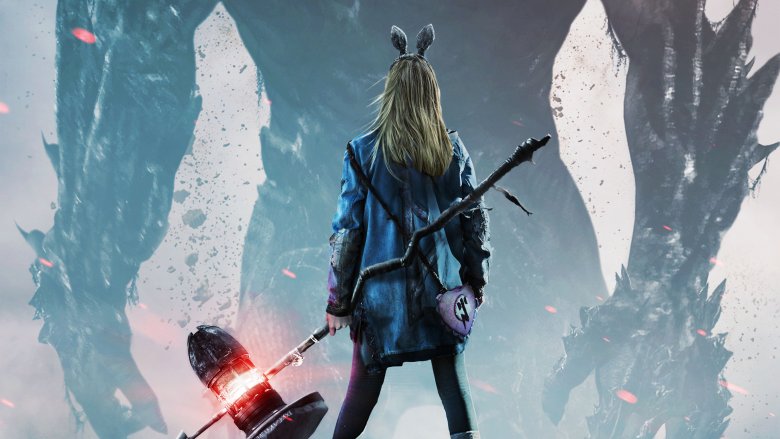 Using the imagination to escape the pain of reality is a common theme in childhood. But it can be hard to capture in a movie, which makes Anders Walter's I Kill Giants a gem. In his smashing feature directorial debut, Walter has successfully brought Joe Kelly's graphic novel of the same name to life, offering viewers a mesmerizing tale of heartache and heroism.
Barbara Thorson (Madison Wolfe) is a restless 12-year-old girl living on Long Island, where she's an outcast at school in spite of attempts by her school counselor (Zoe Saldana) to reach out to her. Her home life is no better, with absentee parents and a strained relationship with her sister (Imogen Poots) only serving to exacerbate her unhappiness. But rather than bury herself in video games or books, she has a different hobby: she's a giant slayer. As it follows Barbara through her adventures, the film beautifully weaves together childhood heartache and escapism along with an epic dose of fantasy.
With solid directing, acting, and CGI, this all-around high-quality feature overlays childhood whimsy with a Pan's Labyrinth feel, and appeals to the giant slayer we all imagined ourselves to be when we were kids.
The Endless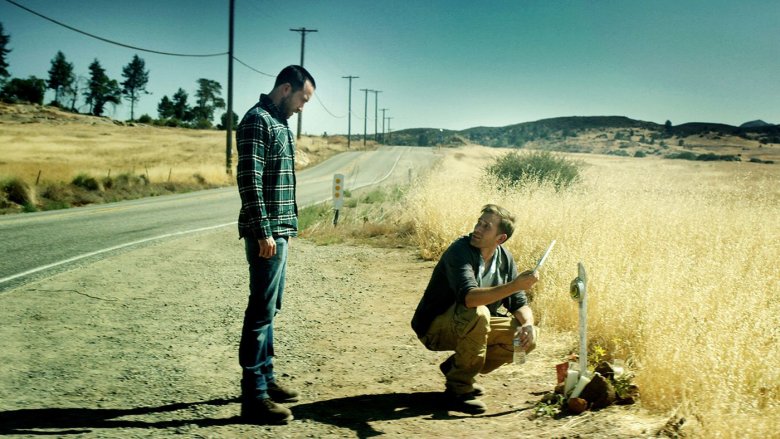 Blockbusters can be fun and full of eye candy, b ut there's something special about a well-made movie that didn't have access to mountains of cash. Case in point: Justin Benson and Aaron Moorhead's The Endless, a not-quite-sequel to their first movie, Resolution.
The dynamic duo directed, shot, and starred in the film, joining forces to deliver a shocking fantasy-tinged story of cultish fear to discomfort even the most stalwart horror fan. The film's disturbing storyline follows Justin Smith (Benson) and Aaron Smith (Moorhead) as they warily return, upon receiving an invitation, to a cult where they both used to live. Once there, the seemingly unnatural peace is slowly and masterfully broken down in a series of revelations that expose a Lovecraftian underbelly of horror. It's a movie that, as the New York Times argued, "unspools in a way that rewards patience with mind-bending twists and turns."
Tastefully terrorizing, this one blends elements of fantasy, sci-fi, and horror, all without a huge budget or A-list actors — neither of which stopped The Endless from attracting near-universal critical acclaim.
Every Day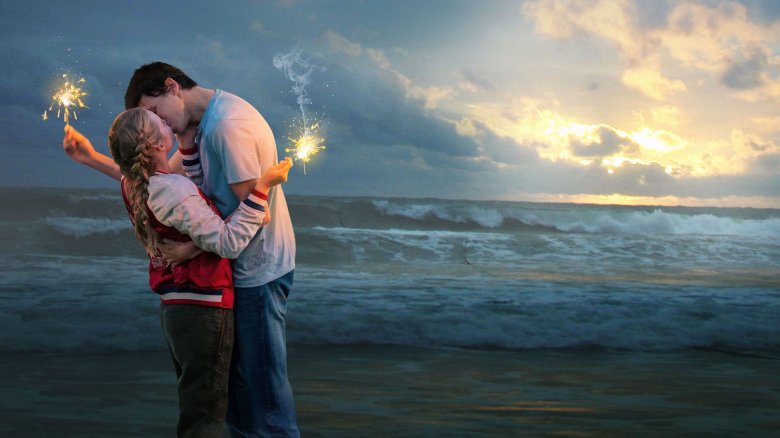 Every Day is an unusual romance between a quietly shy teenager named Rhiannon (Angourie Rice) and "A" — a personality, being, thing, whatever you want to call it. "A" is an entity that wakes up every day inhabiting a different person's body, while trying not to overshadow its temporary host's personality whenever possible.
The movie, directed by Michael Sucsy and based on the bestselling YA novel by David Levithan, dives into the relationship that "A" forms when it crosses paths with Rhiannon while residing in the body of Justin, her jerk of a boyfriend. "A's" temporary residence gives Rhiannon a break from Justin and the one perfect day she deserves. The movie continues to follow "A" and Rhiannon's growing relationship as the personality moves from body to body, even occupying Rhiannon at one point.
Don't get your hopes set on a deep, perfectly crafted story here, but the movie really does deliver something special, with the real allure being its playfully odd premise that transcends the usual, tacky required set pieces for a romance, such as a terminally ill lover, an ugly duckling story, or the whole "best friends falling in love" shtick. And with one of the main characters changing literally every 24 hours, this one puts a fresh spin on a classic formula.
Psychokinesis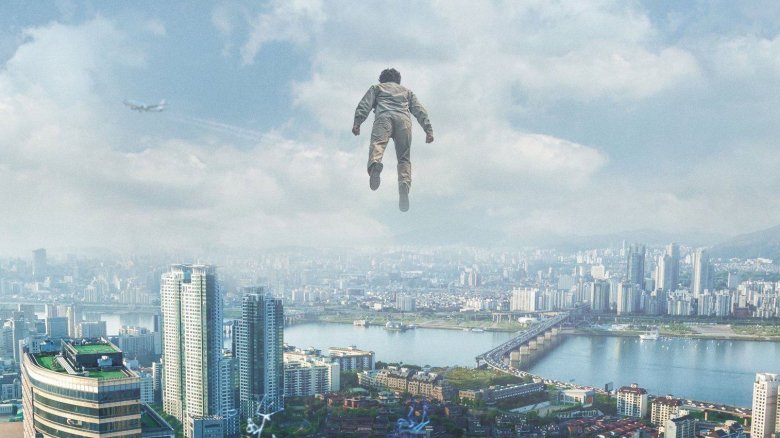 How do you gain telekinetic powers? Why, by drinking water from a mountain spring hit by a meteor, of course! At least that's what Sang-ho Yeon — the man who brought us the zombie-infested transportation thriller Train to Busan — had in mind when he made one of the most refreshingly unusual superhero movies of the year.
Written and directed by Yeon, Psychokinesis is a good reminder that a superhero movie "doesn't have to be about saving the world." The story is inwardly focused, following the origin of the unlikely hero Seok-heon (Ryu Seung-ryong) who accidentally gains telekinetic powers just in time to receive a distress call from his estranged daughter Roo-mi (Shim Eun-kyung), informing him that an aggressive, mob-run construction company is threatening her trendy fried chicken restaurant in Seoul.
Launched into the action as he's still just beginning to understand and control his own abilities, Seok-heon comes across as a perfectly illegitimate superhero, frustrated by his own powers and often unable to think on his feet. Simple and refreshingly light, it's a superhero movie of down-to-earth proportions — and a welcome change of pace in a Marvel and DC-dominated world.
The Man Who Killed Don Quixote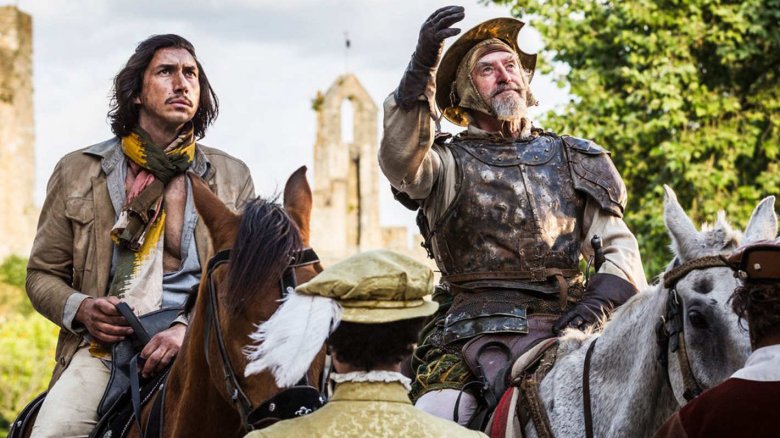 Before the turn of the millennium, director Terry Gilliam set out to film an adaptation of Miguel de Cervantes' classic 1615 novel Don Quixote. His pursuit of that goal became the stuff of Hollywood legend as Gilliam battled through a seemingly endless series of production delays, actor turnover, and legal and financial fiascos. It even inspired its own documentary, 2002's Lost In La Mancha, which followed the futility of an early attempt that included Johnny Depp cast as Sancho Panza.
But Gilliam's vision for his comedically romanticized film was set with gritty determination, and literally decades later the movie, if somewhat scaled back from its original ambition, has finally arrived in the form of The Man Who Killed Don Quixote.
The film follows director Toby Grisoni (Adam Driver), who travels to the small village where he shot his first movie, a Don Quixote adaptation, with the help of non-professional actors from the village. Here he discovers that the Spanish shoemaker (Jonathan Pryce) that he cast for the lead role has been completely consumed by the experience, believing that he is now Don Quixote. From there the movie progresses through an absurd and fantastic series of events as Driver plays a simple yet perfect Sancho Panza to Pryce's wide-eyed, ludicrously charming Quixote. It's a fun movie with a great backstory that makes it that much better.
When We First Met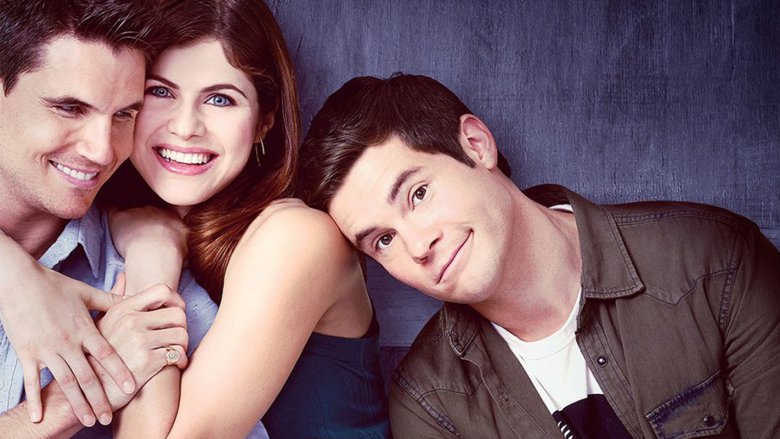 If you're a fan of romantic comedies with solid acting and a twist or two, you're going to want to check out When We First Met. This Netflix original follows a tried and true formula that can be the perfect answer for an evening of low-pressure fun.
The story follows Noah (Adam Devine) who fell in love with Avery (Alexandra Daddario) after the two spent the evening they met romping around in a near-perfect "date-like" series of fun adventures... that ended with a soul-crushing friendly hug. As time goes on, Noah pines for his lost love — until he stumbles into a fantastical photo booth that sends him back in time to the day they met. This sets off a hilarious series of "try and try again" scenarios in which Noah attempts to change his personality in order to create the perfect first date and help him win Avery over before she meets her fiancé Ethan (Robbie Amell).
Directed by Ari Sandel, the man who brought you The Duff in 2015, the film has a definite Groundhog Day feel, but Devine's ingratiating energy saves the movie, keeping things light and the audience laughing.
Zoe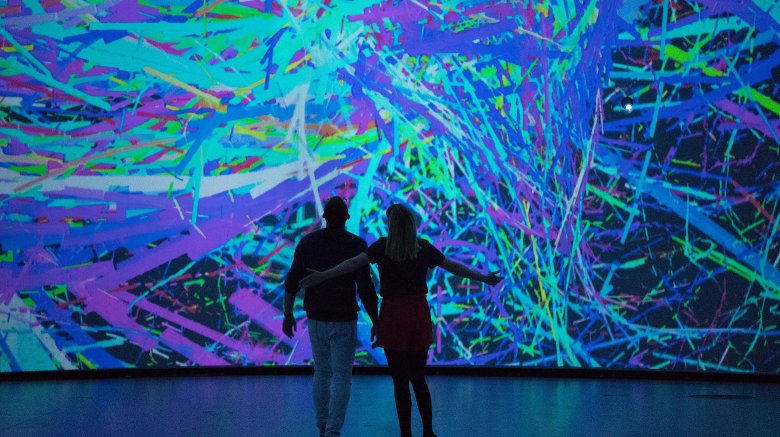 Admittedly, director Drake Doremus' dystopian near-future love story suffers from a fair bit of untapped potential. But even if it's probably destined never to be thought of as a classic, the film has a poignant overarching message that make it worth watching — it feels like a slow, low-stakes Black Mirror episode, tackling a subject that gets closer to reality every day: how do we deal with artificial intelligence once it becomes smart enough to feel even remotely equal with humans? And what if the AI is programmed so well that it doesn't even know it's synthetic... until it's told it is?
The plot follows Cole (Ewan McGregor), a designer at a company that creates elite robots that are nearly indistinguishable from humans, with the goal of inventing a model that could live compatibly with a human, giving them companionship and allaying the fear of being left by a partner. One of his creations is Zoe (Léa Seydoux), a robot that works with him at the lab. As the story progresses, a complicated (and strange) love story starts to unfold, pitting emotions and humanity itself against an ever-evolving world where old and new ways clash and society struggles with accepting their synthetic programmed companions as either equals or simply slaves.
Isle of Dogs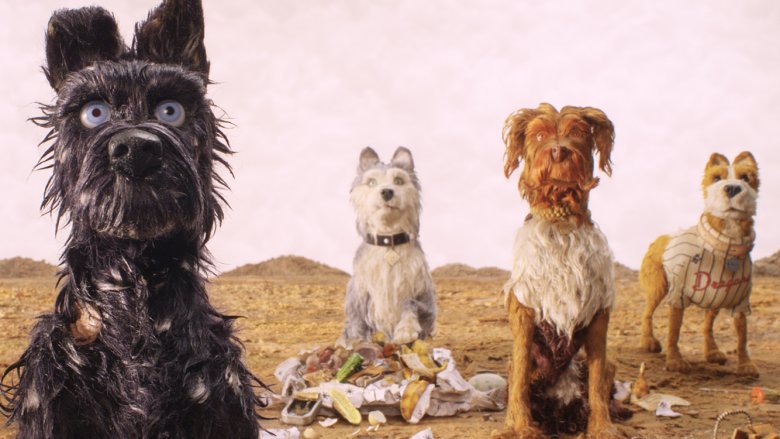 Isle of Dogs takes place in the fictional Megasaki City in Japan 20 years in the future, where canine saturation has led to an outbreak of "snout fever" and "canine flu." The solution? Quarantine all dogs by moving them to the isolated and desolate "Trash Island," known thereafter as "The Isle of Dogs." Once there, a group of alpha dogs crosses paths with a young boy, Atari (Koyu Rankin) who flies to the island in search of his missing dog, Spots. The pack joins in a quest to help the young hero recover his lost pet, leading to a sequence of events that only writer-director Wes Anderson could dream up.
The film marks Anderson's return to stop-motion after 2009's Fantastic Mr. Fox, and the animation is mesmerizing, from every strand of fur to the deep canine glances of surprisingly affecting emotion. Isle of Dogs also features a star-studded cast of voice actors, from Anderson regulars like Bill Murray, Edward Norton, and Tilda Swinton to some great new additions including such high-caliber voices as Bryan Cranston and Scarlett Johansson. It also comes with a hefty side dish of sociopolitical subtext regarding themes like government-sanctioned discrimination and cultural misappropriation — what more could anyone want from an animated movie?
The House with a Clock in Its Walls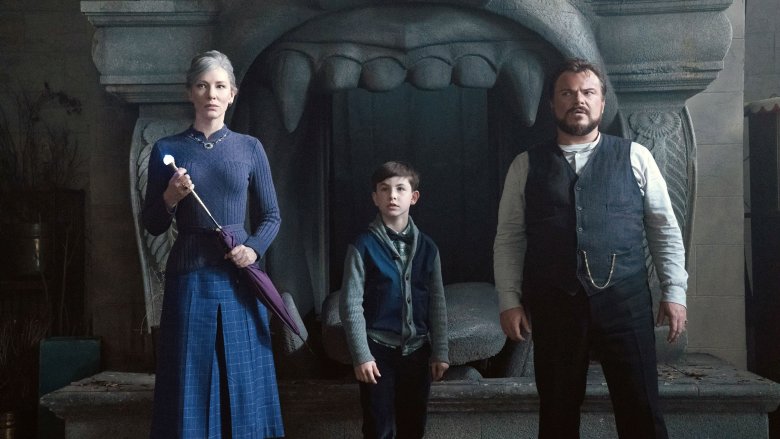 Based on the popular 1973 novel by John Bellairs, The House with a Clock in Its Walls is a film that, while not necessarily an instant classic, still manages to properly execute the ever-challenging task of bringing a novel to the silver screen.
The story follows recently orphaned Lewis Barnavelt (Owen Vaccaro) who comes to live in an old house with his Uncle Jonathan (Jack Black). Finding out that his uncle is a warlock, while his fast friend and neighbor Florence Zimmerman (Cate Blanchett) is a witch, Lewis launches into his own enchanted adventures as he becomes accustomed to his uncanny new life in his uncle's abode. The crux of the story surfaces when it's revealed that a clock was embedded somewhere within the house by the previous owners, the villain Isaac Izard and his wife Selena. Learning of the detrimental intent of the clandestine timepiece, the trio acts quickly to unpack the dark mystery before the ticking counts down to a terrible conclusion.
During a year where all of the "wizardly attention" was dominated by the spellbinding big-budget feature Fantastic Beasts: The Crimes of Grindelwald, this incantation-filled adventure has quietly satisfied audiences, while simultaneously recording a solid run at the box office. From its timeless story to its comedically light acting, particularly by two A-list actors that know their business, this one's certainly worth a watch.
Christopher Robin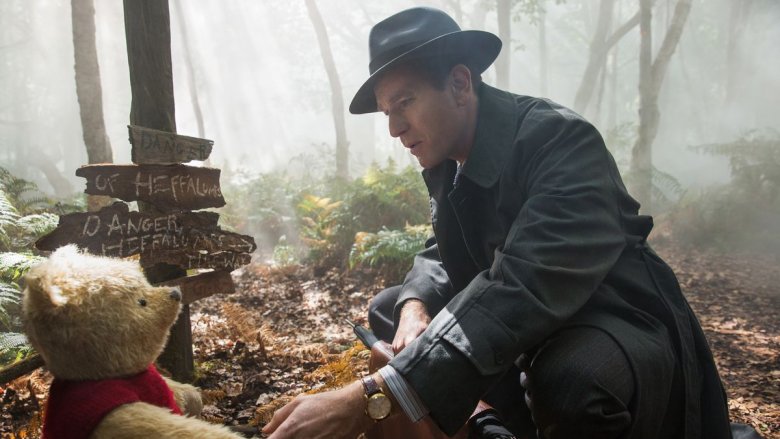 The most recent in a string of screen adaptations inspired by A. A. Milne's classic stories from the Hundred Acre Wood, Christopher Robin is also the latest success in Disney's ever-growing list of live-action remakes, bringing a whole new angle to the cartoon classic.
The film focuses on Christopher Robin (Ewan McGregor) who, having lost his father — and the magical world of the Hundred Acre Wood — after being forced to grow up at a young age, has developed right out of the imaginative creations of his fanciful childhood into an adult world largely stripped of excitement and devoid of imagination. That boring new world comes grinding to a halt when Pooh and company unexpectedly arrive on the scene as Christopher is in the throes of dealing with a very miserable decision at work.
From there, the narrative flows back and forth between the Hundred Acre Wood and England as a full-grown Christopher Robin begins to rediscover the very real world of his imagination, a discovery that slowly begins to chip away at his cold, adult exterior, gradually tapping back into the child still hidden within. Full of whimsy and family fun, Christopher Robin is a great reminder that no one ever gets too old for their imagination.
I Think We're Alone Now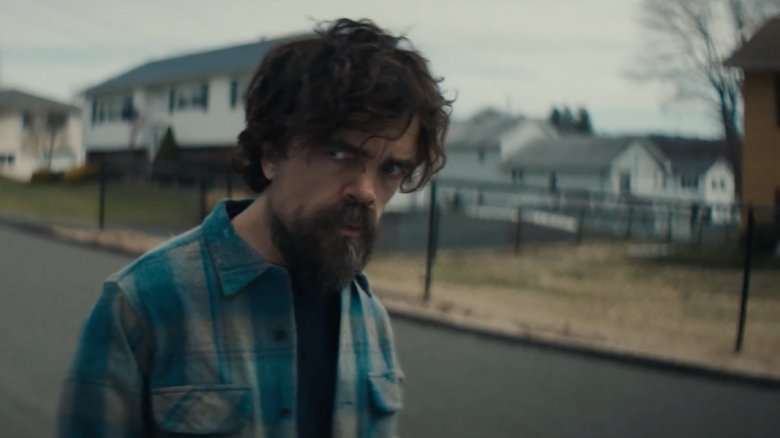 Who doesn't love Peter Dinklage? From Tyrion Lannister to Eitri the Dwarf King, he's definitely made his mark across a whole slew of fantasy outings over the years. But in a year marked by his sparkling debut as the weapon forger of Asgard in Avengers: Infinity War, few people noticed Dinklage's other fantasy film, quietly released just a few months after the Marvel mammoth rolled into theaters.
I Think We're Alone Now follows the post-apocalyptic adventures of Del (Dinklage), a misanthrope who has happily settled into a solitary life in a small town after an undefined event has seemingly wiped out all other humans. Del's peaceful new existence proves temporary, however, when he comes across another, much less "pulled together" survivor, Grace (Elle Fanning). From there, the film follows the story of the two polar opposite personalities as they build a relationship amongst the ruins of humanity.
The fairly short feature continues to develop as other humans surface, bringing news of a warped community of survivors that are attempting to find a disturbing way to forget the past and move forward with their lives, with the revelation threatening to once again shatter the stability of both Del and Grace's lives. Slow moving at times, the film is certainly a departure from Dinklage's typically more action-packed roles of late, consisting of a hefty dose of "deeper thought" fantasy that leaves you pondering for days.
Jonathan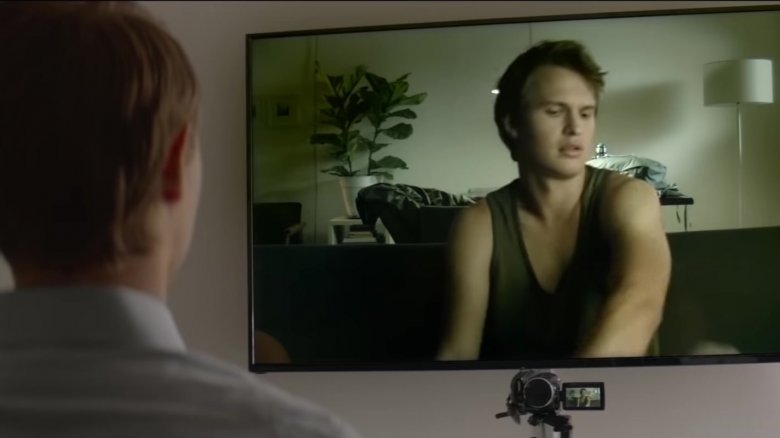 Jonathan is a low-key film with an interesting twist: what if you shared a body with your sibling? No, we're not talking about Siamese twins here. This is more of a timeshare scenario.
The film follows siblings John and Jonathan (both played by the talented Ansel Elgort) who take turns sharing the same body, the former from 7PM to 7AM and the latter the opposite "shift." Each leaves a video for the other in order to let them know what's going on that day. The concept is interesting on its own, but it begins to take a bit of a turn in a new direction when Jonathan, the main protagonist of the film, begins to suspect that his exhaustion may mean his brother isn't necessarily "filling him in" on everything that's actually going on.
The "Jekyll-and-Hyde scenario" helps to bring up a variety of speculative questions that leave the audience scratching their heads — which seems to be the main point. A drama focused on a psychologically improbable scenario, Jonathan is more of a "food for thought" film than one that blows you away at first glance.
Border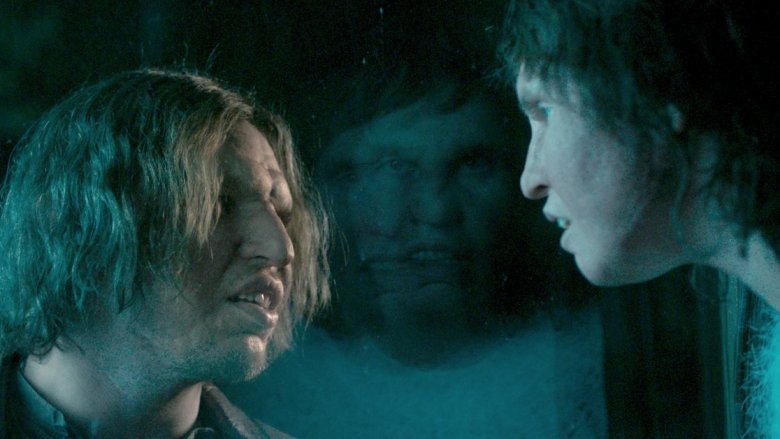 If you're a fan of a good romance with a twist, you may want to check out Border. This Swedish release, directed by Ali Abbasi and based on a short story of the same name, is an impressively well-executed movie that can be put into a category all its own.
The film follows Tina, a woman with a keen sense of smell and a bit of an odd look about her, who lives in a secluded corner of the woods. For her day job, Tina works as a Swedish border agent and spends her time looking for contraband, which she is uncannily effective at locating. It's during a shift at work that she meets Vore, a fellow with similar facial features, who has an aura of mystery about him that's even stronger than Tina's.
The plot continues to pick up from there as Tina and Vore begin to forge a relationship, with several mind-bending revelations made along the way that turn this bizarre genre-hopping fantasy into a captivating film that is well worth a watch.