New Bad Times At The El Royale Posters Get Up-Close And Personal With Hotel's Guests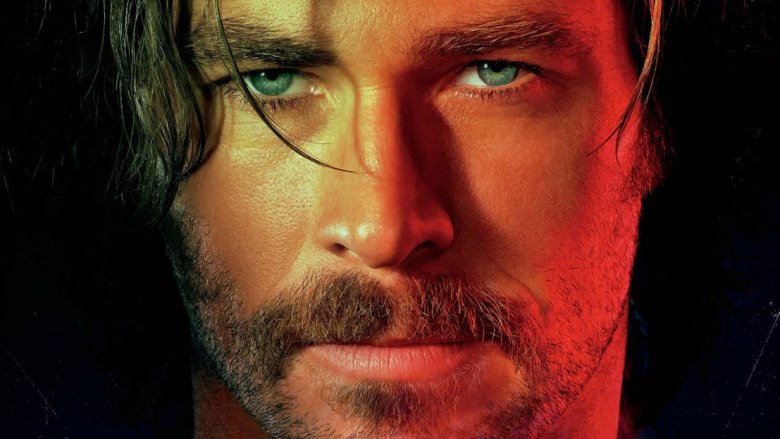 20th Century Fox
The cast of Bad Times at the El Royale looks dangerously good in a new batch of character posters for the film. 
Studio 20th Century Fox dropped the collection of one-sheets, along with a literally flaming hot theatrical poster, on Monday, and Empire shared them with the world. 
Each image gets intimate with one of the seven secretive guests of the El Royale hotel, splashing them with colorful light reflective of the moody atmosphere the Drew Goddard-directed pic carries.
We see Jeff Bridges' Father Daniel Flynn, a down-on-his-luck priest who probably isn't actually associated with any kind of church; Cynthia Erivo's Darlene Sweet, a soul singer experiencing a similar bout of misfortune; Jon Hamm's Laramie Seymour Sullivan, a vacuum cleaner salesman who likely harbors some startling skeletons in his closet; Dakota Johnson's Emily Summerspring, a charming Southern girl with a criminal streak; Cailee Spaeny's lawbreaking younger sister of Emily; Lewis Pullman's impressionable young concierge; and Chris Hemsworth's Billy Lee, the charismatic cult leader who can't seem to keep his shirt on. 
Of course, none of these people are really who they say they are, so take their identities with a sprinkle of skepticism. 
The theatrical poster brings the group together, and teases that the El Royale where the seven strangers congregate will eventually go up in flames. Bad times, indeed. 
Director Goddard and those at Fox are keeping the plot of Bad Times at the El Royale shrouded in mystery, only mentioning that the subversive thriller flick (that feels capable of also being a groundbreaking horror movie) is a "love letter" to crime fiction and film noir from the 1960s. That description, the film's spellbinding first trailer, and these slick new posters are more than enough to keep us interested — and are proof that Bad Times will be a seriously good time when it's released on October 12.