Bad Times At The El Royale: Get Your First Look At Film's Rogue Characters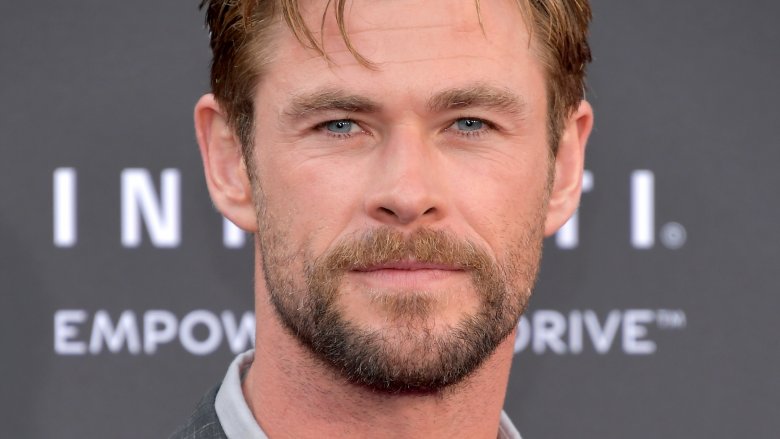 Getty Images
It's all good when it comes to Bad Times at the El Royale, as both Empire and Entertainment Weekly have rolled out exclusive new photos from the star-studded pic. 
Written and directed by The Cabin in the Woods filmmaker Drew Goddard, Bad Times at the El Royale centers around a pack of secret-keeping strangers who meet at a rundown hotel — the El Royale — in Lake Tahoe. A scrappy concierge (Lewis Pullman) greets the ragtag group of rogues: the singer Darlene Sweet (Cynthia Erivo), the down-on-his-luck priest Father Daniel Flynn (Jeff Bridges), the impressionable Southern girl (Cailee Spaeny), the girl's older sister (Dakota Johnson), the vacuum salesman (Jon Hamm), and the cult leader with an apparent distaste for wearing shirts in the way they're intended to be worn (Chris Hemsworth). (Russell Crowe and Nick Offerman also star, but details on their characters haven't yet been announced.)
The snap from Empire gives fans a taste of Hemsworth's character, seen standing in the rain, his unbuttoned shirt doing little to keep him dry. EW revealed another image of Hemsworth in the film, this time going fully shirtless as he walks through a field. Other stills highlight Dakota Johnson's character, as well as Jon Hamm's, Jeff Bridges', and Cynthia Erivo's, who are spotted together in what appears to be the El Royale lobby. 
Take a look at all four photos below. 
Speaking with EW, Goddard stated that he knows Bad Times at the El Royale is "hard to describe in one sentence," but doesn't want to reveal too much about the film, which he thinks of as a "love letter" to crime fiction and film noir of the 1960s. 
"Rather than starting from an idea and a logline, this started from a basic premise: A bunch of characters check into a hotel on one night in 1969, and nobody is who they appear," explained Goddard. "I started with that very simple concept, wrote the roles, and then let the characters dictate the story."
The synopsis for Bad Times at the El Royale doesn't contain a whole lot of detail about the film, but it's definitely attention-grabbing: "Seven strangers, each with a secret to bury, meet at Lake Tahoe's El Royale, a rundown hotel with a dark past. Over the course of one fateful night, everyone will have a last shot at redemption... before everything goes to hell." 
Bad Times at the El Royale will open on October 5.