American Horror Story: Apocalypse Casts Cody Fern In Important Role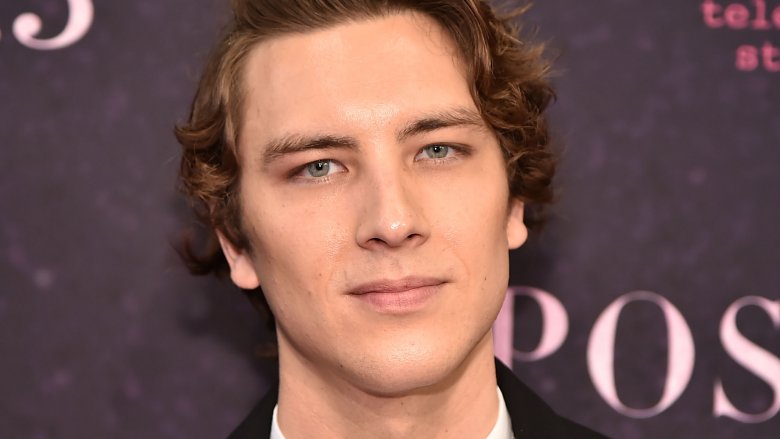 Getty Images
American Horror Story: Apocalypse has just let the devil inside. 
The FX series has tapped Cody Fern to portray the adult version of Michael Langdon, the half-human, half-ghost child of Vivien Harmon (Connie Britton) and Tate Langdon (Evan Peters) from American Horror Story: Murder House. 
First seen in the finale episode of the series' freshman season, Michael is the Antichrist who is promised to — you're probably ahead of us on this one — bring about the end of days, hence why season 8 carries the Apocalypse subtitle. 
American Horror Story co-creator and executive producer Ryan Murphy announced Fern's casting on Twitter, writing, "Excited to announce Cody Fern will be playing the role of Michael Langdon in American Horror Story: Apocalypse. Premieres September 12 on FX."
If you're wondering where you've seen Fern from before, the Australian actor portrayed David Madson on The Assassination of Gianni Versace: American Crime Story, the second season of the true crime anthology series executive produced by Murphy. Fans can sleep easy knowing that Fern is fully prepared for the madness that goes into making American Horror Story, as he's already had a taste of it with American Crime Story. 
Bringing back old characters is business as usual for an anthology series like American Horror Story: Sarah Paulson's Lana Winters has been in Asylum and Roanoke, Naomi Grossman's Pepper appeared in Asylum and Freak Show, Matt Ross' Charles Montgomery crossed over from Murder House to Hotel, Paulson's Billie Dean Howard was in Murder House and Hotel — the list goes on. 
But what's different about the series introducing The Actual Devil Michael Langdon into the Apocalypse mix is that he won't simply slide into a cameo slot and then slip out when the drama he's meant to stir up is sufficiently swirly. 
In the upcoming season, a crossover between Murder House and Coven, Fern's Michael will likely act as the connective tissue between all the characters — including the lead roles played by Paulson, Peters, and Kathy Bates, as well as Emma Roberts' witch Madison Montgomery and Taissa Farmiga's sorceress Zoe Benson — and serve as the force that drives the plot from start to end.
There's really no understating how important Fern is to the new season. There probably wouldn't even be an American Horror Story: Apocalypse without his character. These are exciting times, gang. 
With the knowledge that Fern is on board for Apocalypse, fans who previously theorized that Peters would play the grown-up Michael in the upcoming season — meaning he would portray his own on-screen son — have been proven wrong. Still, it's possible that Peters will reprise his role as Michael's father, the ghost Tate, in addition to starring in his new season 8 role. That would make the crossover event even wilder than it already is, and, to be honest, we wouldn't put it past Murphy to pull something as madcap as that. 
American Horror Story: Apocalypse will premiere on FX on September 12.
Excited to announce Cody Fern will be playing the role of Michael Langdon in American Horror Story: Apocalypse. Premieres September 12 on FX. pic.twitter.com/kFYQ2GAncd

— Ryan Murphy (@MrRPMurphy) July 26, 2018